Welcome to the results of WEHOville's annual "Best Of" selection.  Over the next few days we'll be publishing the decisions of our readers, who voted for the "best of" in many categories.  You can also find those decisions in the latest issue of West Hollywood Magazine, which is now in racks around town.
We know it isn't easy choosing the "best of" West Hollywood.  And this time we've made it a bit more difficult by adding a lot of new categories to our annual survey.
However, that's only fair because we in West Hollywood we have the best of many businesses and service providers in greater Los Angeles – businesses and service providers who are more likely than elsewhere to remember your name and give you a smile.  Today's Best Of list is all about dining out, getting coffee and bakeries.
BEST BURGER JOINT
No. 1
Kitchen 24
8575 Santa Monica Boulevard
www.kitchen24.info
(424) 777-0959
It's open 24/7, surrounded by parking and staffed with some real charmers. And the burgers are delicious.
Kitchen 24 is a popular hangout both for tourists — you'll see the Aussies from the Ramada Inn next door dining at 5 a.m. PDT — and for locals — who vary by type according to the time of day.
Its menu offers a wide range of burgers. There's the Caprese Turkey Burger, made from a house made turkey patty with fresh mozzarella, pesto mayo, spinach and tomato. And there's the Barbecue Smokehouse Burger, constructed with angus beef, bacon, cheddar and bbq sauce and served with beer battered onion rings. Given that this is Southern California, there's also the K24 Veggie, with a house made vegan patty, organic greens, tomato, red onion, pickles and mayo.
There's also the eye candy, which comes free of charge if you wrangle a table on the patio outside. The street walkers are quite distracting. So much so that you might find yourself ignoring the screen on that iPhone while you're munching that burger and talking with your bestie.
No. 2
Shake Shack
8520 Santa Monica Boulevard
www.shakeshack.com/location/west-hollywood/
(323) 488-3010
No. 3
Irv's Burgers
7998 Santa Monica Boulevard
https://irvsburgers.com/
(323) 650-2456
BEST CHINESE RESTAURANT
No. 1
Chin Chin
8618 Sunset Boulevard
www.chinchin.com
(310) 652-1818
Chin Chin's story is as engaging as its menu. Its website explains that the restaurant "made its debut in Los Angeles in 1983, introducing dim sum and other Chinese favorites prepared fresh to order, without adding any MSG, and served in a contemporary environment with friendly and efficient service.
"For more than 30 years, Chin Chin has firmly established itself as one of the most iconic restaurant brands in Los Angeles, with four locations throughout the city and one in the New York- New York Hotel and Casino in Las Vegas, Nevada."
Its menu includes popular traditional dishes from across China such as sweet and sour pork and General Tso's chicken, Hunan chicken, Mongolian beef and Szechuan string beans.
No. 2
Kung Pao Bistro
7853 Santa Monica Boulevard
www.kungpaobistro.com
(323) 848-9888
No. 3
Asakuma Rice
848 North La Cienega Boulevard
Los Angeles
www.asakumarice.com
(310) 652-7780
BEST JAPANESE RESTAURANT
No. 1
Nori Sushi
8730 Santa Monica Boulevard
http://www.noriaz.com/
(310) 854-6212
Nori Sushi, which also has locations in Phoenix and Scottsdale, Ariz., says that it "emphasizes heavily on the art of sushi construction" and offers "art that you can eat."
So art aficionados can enjoy the carefully crafted look of their Nori meals as well as the taste.
Its fans call out Nori Sushi for the staff's service as well as the food. And then there are those who says they find it easy to find parking, and note that it's dog-friendly.
But if you're nervous about parking, you should know that Nori offers delivery.
No. 2
Nico Nico Sushi
8457 Santa Monica Boulevard
www.nikosushiweho.com/
(323) 654-6200
No. 3
Nobu
903 La Cienega Boulevard
Los Angeles
www.noburestaurants.com
(310) 657-5711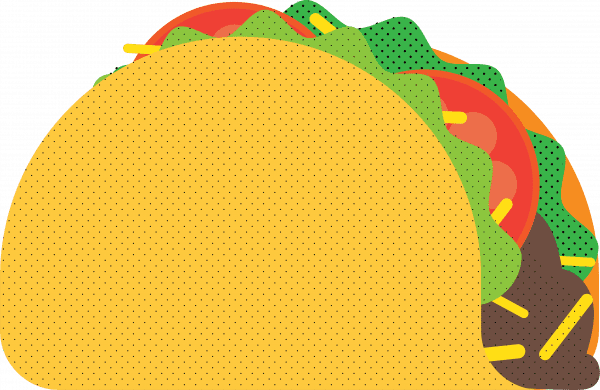 BEST MEXICAN RESTAURANT
No. 1
Tortilla Republic
616 North Robertson Boulevard
www.tortillarepublic.com
(310) 657-9888
Yes, it's the food — contemporary Mexican cuisine Tortilla Republic boasts signature dishes like Tacos de Jicama and Duck Confit Enchiladas. It has a gluten free menu (this is WeHo, after all). And the outdoor patio is lovely
But as attention grabbing as the food is the décor and the staff.
"Each piece of furniture and fixture is custom-made in Mexico and hanging on the walls is contemporary Mexican inspired artwork," it notes on its website. Tortilla Republic's website doesn't call out its servers, but you'll notice and appreciate them as much for their looks as their service.
No. 2
Marix Tex Mex
1108 North Flores Street
www.marixtexmex.com
(323) 656-8800
No. 3
Guisados
8935 Santa Monica Boulevard
www.guisados.co
(310) 777-0310
BEST PIZZA
No. 1
Vito's Pizza
846 La Cienega Boulevard
Los Angeles
www.vitopizza.com
(310) 652-6859
Both the Huffington Post and the L.A. Times have called out Vito's for the authentic New York style of its pizza. Its menu offers 16 versions,
Apparently Hallie Berry and Sylvester Stallone are among the fans of Vito's pizza. Or maybe their primary attraction is to the engaging Vito di Donato, the former Jersey boy who is its owner.
Di Donato ran his pizzeria in Silver Lake for a decade before packing up and moving to La Cienega, which he saw as more accessible.
Edison Mellor-Goldman, writing a few years ago as a then-16-year-old for LA Youth, the independent teen newspaper, called out another interesting aspect of Vito's. "A friend said something about Vito's that is memorable and true: 'You go out for pizza, and you come back with a family'."
No. 2
Fresh Brothers
8613 Santa Monica Boulevard
www.freshbrothers.com
(310) 652-5252
No. 3
Marco's
8200 Santa Monica Boulevard
www.marcoswesthollywood.com
(323) 650-1060
BEST COFFEE SHOP
No. 1
The Butcher, The Baker, The Cappuccino Maker
8653 West Sunset Boulevard
www.bbcmcafe.com
(310) 360-6900
Yes, it's a mouthful. No, not the coffee. The coffee shop's name. That's why its fans call it BBCM.
As much as its fans rave about the coffee, BBCM is more than that. It "offers modern California cuisine with European influences for breakfast, lunch, and dinner. Plus tempting fresh baked goods, speciality coffee beverages, and, don't worry, handcrafted cocktails and a comprehensive wine list."
And there are those patio tables, which let you soak up the vibe of the Sunset Strip without having to negotiate your way through the middle of it.
No. 2
Starbucks
8595 Santa Monica Boulevard
www.starbucks.com
(310) 659-1856
No. 3
Starbucks
8951 Santa Monica Boulevard
www.starbucks.com
(858) 472-9420
Best Bakery
No. 1
Viktor Benês Bakery
8330 Santa Monica Blvd.
www.viktorbenes.com/
(323) 654-5543
Viktor Benês is why so many shoppers at Gelson's make a sharp right turn as soon as they enter the store.  The large selection of pastries, cookies, cakes and bread is what draws them.
Benês himself got his start in his native Czechoslovakia and then immigrated to the United States in 1920.  He established his first bakery in Chicago.
He eventually moved to Southern California where he continued to bake.  In 1967, Benês decided to retire and Italian bakers Ugo Mamolo and Ruggero Terzuolo took over the business.
Mamalo and Terzuolo eventually opened Benês bakeries in more than a dozen Gelson's stores, not least because Bernard and Eugene Gelson, founder of the grocery chain, were a fan of Benês baked goods and got to know Mamalo.
The Italian owners continue to offer baked goods made of natural and fresh ingredients (with no preservatives) and have worked to make them more healthy by, for example, removing hydrogenated fats.
No. 2
The Butcher, The Baker, The Cappuccino Maker
8653 Sunset Blvd.
bbcmcafe.com
(310) 360-6900
No. 3
La Conversation
638 N. Doheny Dr.
www.laconversationbakery.com/
(310) 858-0950