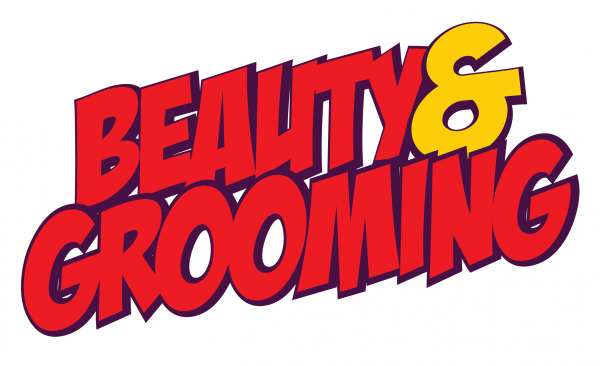 Welcome to the results of WEHOville's annual "Best Of" selection. Over the next few days we'll be publishing the decisions of our readers, who voted for the "best of" in many categories. You can also find those decisions in the latest issue of West Hollywood Magazine, which is now in racks around town. This page calls out the best beauty and grooming businesses in WeHo, as selected by our readers.
BEST BARBERSHOP
No. 1
Shorty's Barber Shop
755 North Fairfax Avenue
www.facebook.com/ShortysBarberShopLA
(323) 297-0554
The name calls to mind an old-fashioned barber shop from the 1950s. But Shorty's isn't so traditional.
"Traditional barber shops tend to cater to mostly male clientele," Shorty's website says. "But Shorty's has re-envisioned the barber shop as an all-inclusive experience whether you're a man or a women, regardless of hair texture or style. Looking for color or a brazilian blowout? Don't worry we've got you covered with specialists in these areas too!"
You don't need an appointment with Shorty's first come-first serve system. Although you can book one with a senior stylist if, Shorty's says, "you're a little old school."
No. 2
Izzy's
7910 Santa Monica Boulevard
www.facebook.com/izzysbarbershopweho
(323) 848-4442
No. 3
Barcode
8860 Sunset Boulevard
www.barcodebarbershop.com
(323) 999-5549
BEST DAY SPA
No. 1
Voda Spa
7700 Santa Monica Boulevard
www.vodaspa.com
(323) 654-4411
"More than a spa. A social club." That's how Voda Spa describes itself.
The spa on the West Hollywood's Eastside is that, with a cafe that offers breakfast, lunch and dinner and a lounge with martinis and speciality cocktails.
And then there are the traditional spa services — massages, facials, scrubs and waxing.
Voda calls out its location in WeHo's Russian-speaking community with an offer of a "Russian bear" massage on Tuesdays and a "Russian Opulence" facial on Thursdays.
The hours are 10 a.m. to midnight Mondays through Fridays and 9 a.m. to midnight on weekends. There's a co-ed sauna and pool open every day.
First-time guests are asked to go to Voda Spa's website to fill out a form to speed their admission.
No. 2
Gregory Dylan Skincare and Beauty
801 Larrabee Street, Suite 11
www.gregorydylanbeauty.com/
(310) 467-8186
No. 3
Sparadise
8505 Santa Monica Boulevard, Suite 3
www.sparadiseweho.com
(323) 643-9988
BEST SALON
No. 1
Trust
8968 Santa Monica Boulevard
www.trusthairsalon.com/
310) 859-7447
Trust isn't one of those salons hidden away in a large glass building on a busy boulevard. No, it inhabits an eye catching little building on Santa Monica Boulevard — eye catching both because of a small and intimate size and the numerous reflective gold plates on its exterior.
Trust offers haircuts for men, women and children along with services like blow drying, hair extensions and up do styling.
No. 2
Salon Republic
8000 Sunset Boulevard, B-200
Los Angeles 90046
www.salonrepublic.com/west-hollywood/
(323) 654-6500
No. 3
Salon Benjamin
8910 Melrose Avenue
www.benjaminsalon.com
(424) 249-3296
Best Skin Care
No. 1
Gregory Dylan Skincare & Beauty
801 Larrabee St., Suite 11
www.gregorydylanbeauty.com
(310) 467-8186
If you really want to get a sense of Gregory Dylan, check out his YouTube channel: "Boy Meets Beauty." That validates the assertion on the Dylan Skincare website that "Beauty Guru meets boy-next-door best describes the fresh-faced aficionado and Gregory Dylan Skincare & Beauty founder, Gregory Dylan."
Dylan has been on other "Best Of" lists several times. And he's so attuned to modern times that he'll actually give you a virtual consultation via FaceTime or Skype ($150 for 30 minutes).
When you're in his chair you can expect a variety of treatments. There's the Haute Couture Facial (55 minutes for $185) that puts you in the right place for a selfie. Then there's the "Cinderella" ($175 for 45 minutes), which is what you'll need if you're lucky enough to be on a red carpet. "The perfect Red Carpet facial to plump, fill, lift and glow!," says Dylan Skincare. "A top-secret solution is applied to the skin and then penetrated with heat and Galvanic current for maximum benefit and amazing radiance. While the results may be for a night, you'll be approving photos well into the next day!"
No. 2
Skin Laundry
8789 Beverly Blvd.
www.skinlaundry.com
(310) 360-0791
No. 3
Beauty Bar Medical Clinic
8527 W. Sunset Blvd.
www.beautybarclinics.com
(310) 694-9841
Best Manicure/Nail Salon
No. 1
Isle of Serenity Nail Salon
8929 Santa Monica Blvd.
www.isleofserenity.com
(310) 777-5288
Its customers (and the Best Of voters) claim it's the best place for a "mani/pedi" in West Hollywood. It's also loved for the fact that it's open seven days a week, and until 9 p.m. every night but Sunday (when it closes at 8 p.m.)
Isle of Serenity is one of those salons where men are very welcome (many of them sing it's praises on online comment sites). And the fact that Ashley, the owner, is always on duty makes the customers feel they will get the best possible service.
No. 2
InStyle Nails & Spa
8619 Santa Monica Blvd.
www.instyle-nails.com
(310) 657-2566
No. 3
Garden Nail Spa
8587 Santa Monica Blvd.
www.gardennail-spa.com
(310) 659-8808