Lime, one of the two most prominent dockless electric scooter companies, has recalled one version of its scooters after reports that its battery could catch fire.
The company, in an announcement of the recall, said it learned about the issue involving its some of its Segway Ninebot scooters in August. Lime said it created a software program to detect potentially risky batteries and deactivated scooters containing them.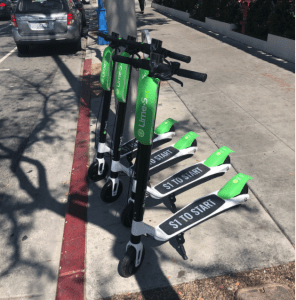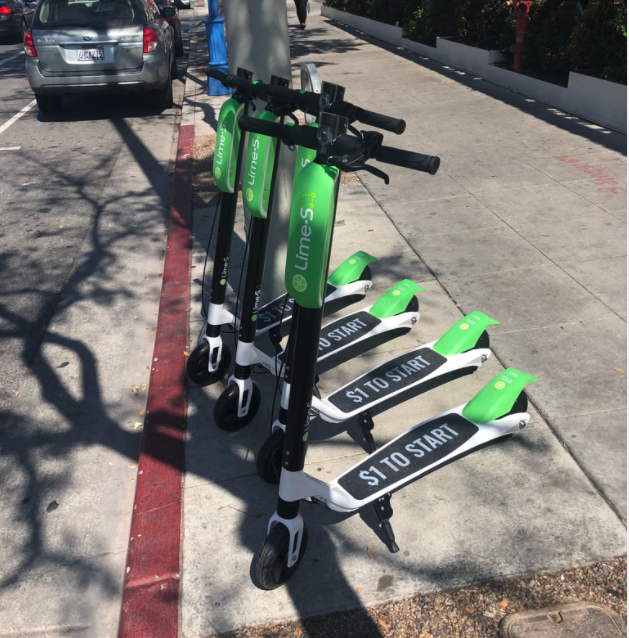 "All vulnerable scooters were quickly removed from circulation, minimally impacting service to our Los Angeles, San Diego and Lake Tahoe markets," Lime said. "At no time were riders or members of the public put at risk. Unfortunately, despite our efforts, we've recently received an unconfirmed report that another Segway Ninebot scooter model may also be vulnerable to battery failure, which we are currently investigating."
Lime and Bird are the two major operators of dockless scooters, which users can find on the sidewalk and rent using mobile phone apps. The City of West Hollywood has banned the rental of such scooters within the city limits. However, they are legal in other areas and are easily found just outside WeHo on Melrose Avenue and east of La Brea Avenue and frequently are driven into the city and left there.
Going forward, Lime said that "all Segway Ninebot scooters will now only be charged at Lime's scooter storage facilities and will no longer be available to Juicers for afterhours charging until we are satisfied that there are no remaining issues with these scooter models." "Juicers" is a term for those residents who earn member charging the batteries of scooters on city sidewalks.
"We have initiated a new daily diagnostic testing program for all scooters in all of our global markets, regardless of manufacturer, to constantly monitor battery health and efficiency."
So far, the only known case of a scooter battery fire occurred at Lime's facility in Lake Tahoe, Nev. The Washington Post reported that the incident occurred on Aug. 27. "By the time the fire department arrived, a flaming electric scooter had been blasted with a fire extinguisher and placed in a back parking lot, according to the fire department's incident report," said the Post report. "The vehicle was still smoking, the battery periodically re-erupting in flames, the report states, its fumes filling the air with an acrid chemical stench."