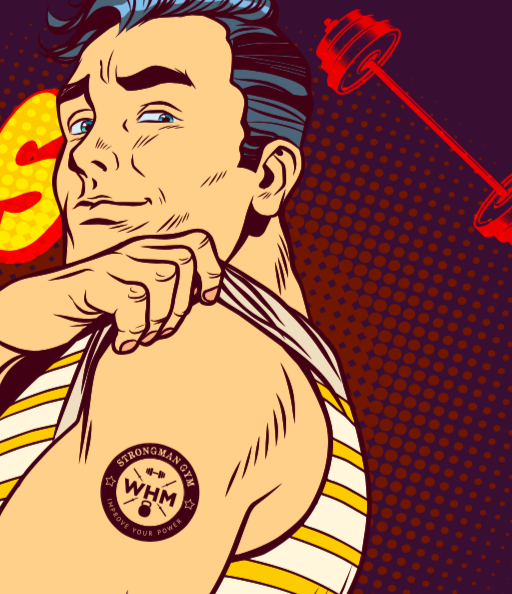 BEST GYM/FITNESS STUDIO
No. 1
Training Mate LA
7825 Santa Monica Boulevard
www.trainingmatela.com
(323) 380-5492
Looking for a gym or fitness studio in West Hollywood? Who isn't? And the good news is it's not hard to find one. But what's the best?
Training Mate got its start in 2009 in Sydney, Australia. Founder Luke Milton drew on his professional rugby background and the power of positivity to work with his clients. In 2013, he brought Training Mate to the United States.
Training Mate offers circuit-based, 45-minute high intensity interval training. You mix it up as no class is the same.
"It's become a community – a place where you can meet new mates and feel at home away from home – all while getting amazing physical results," says Training Mates (and by the way, "mates" means buddies in the Land of Oz.)
Schedules for Training Mate's variety of classes are available on its website.
No. 2
Studio 10 Fitness
745 San Vicente Boulevard
www.studio10fit.com
(323) 515-9667
No. 3
Harmony Studios
8440 Santa Monica Boulevard
https://harmonystudiospilates.com/
(323) 822-9584
BEST PILATES
No. 1
Harmony Studios
8440 Santa Monica Boulevard
www.harmonystudiosla.com
(323) 822-9584
At Harmony Studios it's all about Pilates, a form of exercise developed by Joseph Pilates nearly a century ago that focuses on core muscles, your abs, your back and your butt. Think of it as very physically active philosophy class where you learn the correct use of muscles, joints, and breath during basic life movement.
Harmony offers a variety of classes at different times each day that you must register for online.
No. 2
Jenny Tate Pilates
650 La Peer Drive
www.jennytatepilates.com
(310) 564-6070
No. 3
Claudia Martin Studio
7603 Melrose Avenue
Los Angeles 90046
www.claudiamartinstudio.com
(310) 430-8592
Best Spin/Cycle Studio
No 1
Cycle House
8511 Melrose Ave.
www.cyclehousela.com
(310) 358-0888
Yes, you might see Madonna or Khloe Kardashian.  But don't forget that Adam and Lara Gillman, the founders of Cycle House, are sort of celebs in their own right, with frequent appearances on Hollywood Cycle, which had a brief run from July 7 to Aug. 11, 2015 on the E! network.  Then there's Nichelle Hines, the tough but beautiful trainer.
But hey, you're here for the spin, right?
The workout is intense, including curls and presses with small weights as well as a spin on the cycle. Cycle House isn't part of a nationwide chain of cycle studios, as so many are.  Lara Gillman stresses that.  As a matter of fact, it's so SoCal that it won't serve bottled water (remember, those plastic bottles aren't good for the environment).  If you're thirsty you'll only be able to satisfy yourself with an alkaline-filtered water.
If that makes it sound a bit rough, let's acknowledge that Cycle House is known for its house and hip hop music and Hines' ability to make you laugh while she makes you spin.
No. 2
Flywheel Sports
8599 Santa Monica Blvd.
www.los-angeles.flywheelsports.com
(310) 360-7200
No. 3
Soul Cycle WeHo
8570 Sunset Blvd.
www.soul-cycle.com
(310) 657-7685