A write-off of employees' college loans may be on the bargaining table when the West Hollywood Municipal Employees Union next year begins its negotiation of a new contract with the City of West Hollywood.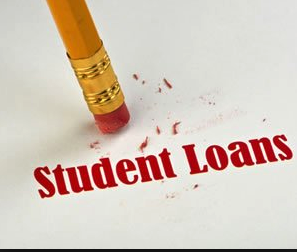 The City Council, in a four to one vote, agreed last night to add a student loan forgiveness program to the array of benefits that city management can consider offering in its re-negotiation of the five-year union contract.
The proposal was brought forth by Councilmember Lindsey Horvath, who argued that offering student loan forgiveness would be important in attracting so-called "millennial" or young employees.
"Student loan repayment as a workplace benefit has gained traction in recent years as a way to attract and retain millennial workers," says a memo to the Council describing the proposal. "According to the Society for Human Resource Management, 4 percent of companies currently provide such a benefit, but it is expected that this percentage will increase in the coming years. Most of the companies that currently provide such benefits are in the financial and technology."
The memo cites Memphis, Tenn., where eligible city workers receive a monthly contribution of $50 toward repayment of their student loan principal after the employee makes the minimum monthly payment.
Councilmember Lauren Meister opposed the proposal. "I don't think we should be negotiating for the union," she said.
"I think we should be looking out for our residents," Meister said, saying the average income of city residents is $50,000 a year. West Hollywood City Hall employees are paid substantially more than those of other California cities of a similar size.
Councilmembers  John D'Amico and John Heilman also questioned the proposal but supported it when it was clear that student loan forgiveness would be an option to be considered in the contract renegotiation and not a requirement.