City Councilmember Lindsey Horvath has confirmed that she is running for re-election on March 5 of next year, and she already has lined up an impressive set of endorsements.
Fellow incumbents John D'Amico and Lauren Meister had announced their intentions to run for re-election many months ago, leaving political insiders speculating that Horvath had not yet announced because she was hoping to be appointed to a state office if Gavin Newsom was elected governor of California, as he was on Nov. 6.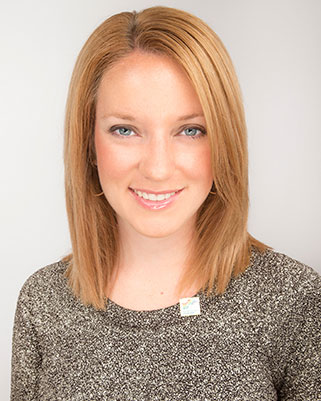 "I've been excited to share with everyone who's asked that I'm seeking re-election," Horvath said in response to an email from WEHOville. "I'm am grateful to have the enthusiastic support of many people in our community as well as official endorsements from State Senator Ben Allen, Assemblymember Richard Bloom, L.A. County Supervisor Sheila Kuehl, L..A. County Assessor Jeffrey Prang, Mayor John Duran, Mayor Pro Tempore John D'Amico, Councilmember John Heilman and former Mayor and Councilmember Abbe Land. It has been an honor to serve my community and I am eager to work hard for the residents of West Hollywood for another four years."
The one endorsement Horvath hasn't claimed is that of Councilmember Lauren Meister, with whom she has had a somewhat fraught relationship.
Meister and D'Amico clearly are supporting one another in the re-election campaign. They are promoting a joint fundraising event on Nov. 27 at Pump, the restaurant owned by reality TV star Lisa Vanderpump and her husband Ken Todd, who also are owners of Sur and the newly opened Tom Tom on Santa Monica Boulevard. Their venues are known for attracting the celebrity conscious and are criticized by some who see them as part of the slow dissolution of Boystown, the city's gay nightlife district.
"The Vanderpump phenomenon has helped to bring West Hollywood into the 21st century," says the D'Amico/Meister announcement. "The celebration of nightlife, the ins and outs of the workaday world at Tom Tom and Pump and Sur, and the commitment to animal advocacy — bringing WeHo to a global audience. They know West Hollywood and we're lucky to know them."
D'Amico's campaign has developed in interesting ways. For one thing, he surprised voters by announcing In March of this year that he was running for a third term, given that he had previously pledged to serve no more than two terms of office. He also surprised many by endorsing both John Duran and John Heilman in their 2017 re-election campaigns. D'Amico had made his opposition to Heilman a major focus of his initial City Council campaign in 2011 and had criticized Duran in May 2016 for using Grindr, the gay sex hookup app, while sitting at the Council dais. His endorsement of Duran and Heilman prompted one of his city commission appointees, Allegra Alison of the Historic Preservation Commission, to resign in protest.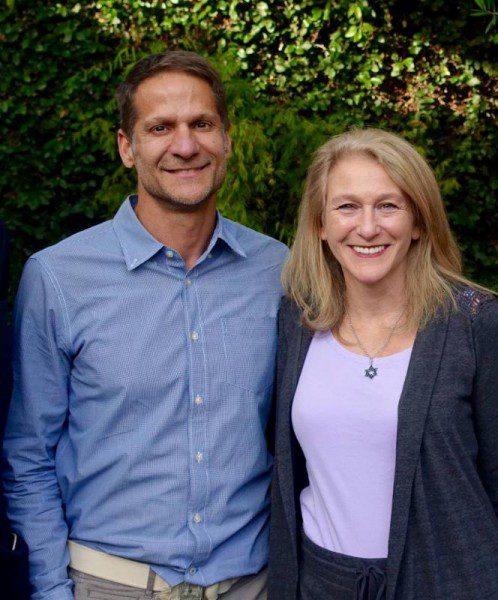 D'Amico also had campaigned in the past against what he saw as too much and too fast development in West Hollywood. However, his first major fundraiser, at the London hotel in May, was hosted by Jeff Seymour, Steve Afriat and Jim Arnone, lobbyists who represent developers, billboard companies and others who seek to do business with the City of West Hollywood. D'Amico has been a strong supporter of the Arts Club project on Sunset Boulevard, for which Afriat is a lobbyist and which has been opposed by Heilman.
The period for registering as a candidate in the March election began on Monday and ends Dec. 7. Other candidates who have declared for the March election are James Duke Mason and Timothy Williams. Mason, the son of Belinda Carlisle, known as a singer with the Go Gos, was an unsuccessful candidate in the 2015 City Council election. He since has served on the city's Lesbian and Gay Advisory Board and on the board fo the West Hollywood Housing Corp. Mason has a campaign kickoff fundraiser scheduled for 6 p.m. on Nov. 27 at Tortilla Republic. Mason raised nearly $30,000 at an earlier fundraiser in June at the Sierra Towers, West Hollywood's most luxurious condo building, which was attended by Carlisle and her husband Morgan Mason; Mark Itkin, former partner at WME and the "architect" of reality TV, and Cooper Hefner, son of Hugh Hefner and Playboy's CCO.
Williams, an African-American man, is a relatively unknown candidate. He is assistant director for the Brotherhood Crusade's BLOOM Program and as head of a production company called Haus of Liontruth for which he produces a podcast called Supraliminal Ire. In an interview with WEHOville, Williams stressed that a lack of affordable housing was one of the most important issues he sees the city having to deal with.
Two somewhat eccentric candidates are Eric Jon Schmidt, who has announced that he will not accept donations from anyone and is running on a campaign of transparency. WEHOville has revealed that Schmidt, who previously worked as a coin counter at a Las Vegas casino and as a fitness trainer for Las Vegas dancers, also has a large presence on Dudesnude.com, a porn site where he displays videos of himself having sex with other men. His partner, who Schmidt has described variously as a romantic partner, a long term friend and a roommate, also is running for a Council seat. He is Jack Cline, a nurse practitioner who also is a drag queen named Jackie Ohmygod and who has appeared at city events in a dress and a blonde wig. Also likely to run is Tom Demille, a local resident who has run unsuccessfully several times in the past.