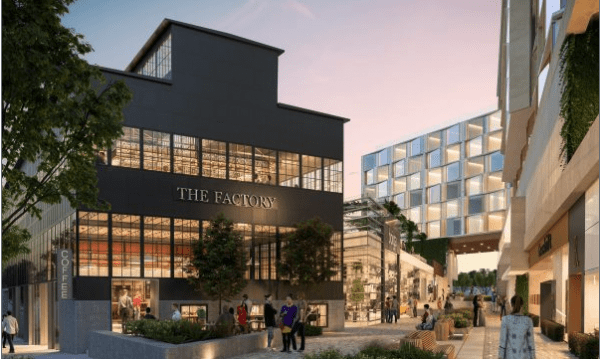 Unite Here Local 11, the hotel and restaurant workers union that has challenged construction of the Robertson Lane project and the proposed Arts Club in West Hollywood, now is working to have a two-year moratorium declared on new hotel construction in West Hollywood.
On its WeHoRising.com website, the union says it wants to put a proposal on an upcoming city election ballot that "would prohibit the City from accepting or processing applications for construction of new hotels, expansion of existing hotels or conversion of buildings into hotels during the term of the moratorium. The moratorium would not apply to hotel projects that have a legal pre-existing vested right to be built or new mixed-use projects that include at least ten units of affordable housing and for which an application has been accepted and reviewed."
Getting such a proposal on the ballot would require the signatures of at least 10% of West Hollywood's registered voters. It is unclear when Unite Here hopes to submit the proposal. West Hollywood's next election is on March 5, 2019, when three City Council seats are up for re-election and the deadline for submitting proposals for inclusion on that ballot has passed. Also on that ballot will be an initiative proposed by Unite Here that would rescind the City Council's approval of the Arts Club. The next city election, which is to fill two council seats, will be in November 2020, when West Hollywood's elections will begin to be held concurrently with statewide general elections.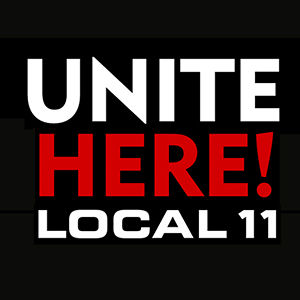 The Unite Here challenge of the Arts Club has been costly. A campaign finance report filed on Oct. 31 shows that Residents to Preserve the Sunset Strip, an organization created to lobby for the Arts Club, had spent $221,000 on its campaign by that date.
WEHOville has reached out to Unite Here for comment on the hotel moratorium campaign, but a representative said she was unable to offer a comment at this time. However, the WeHoRising website states the reason for the moratorium as follows:
"The City of West Hollywood is in the midst of an unprecedented hotel construction boom. A consultant's report in 2015 called into doubt the city's ability to absorb the new hotel development in the pipeline at that time. A hotel financial and advisory group said the resulting surplus of rooms would 'cannibalize the market' and potentially decrease hotel room tax by as much as $1 million in 2020 and 2021. Since the 2015 consultant report, further hotel developments have been proposed to the city and further hotel developments have been approved in surrounding communities like Beverly Hills.
"At the same time, the City of West Hollywood is suffering from a dire shortage of affordable housing. According to the city's Human Services and Rent Stabilization Department, only 491 units of housing were added in the City of West Hollywood during the period 2013-2015, an increase of only 2% of the total housing stock, which is less than the city's population growth over the same period. Of the units added, 400 were market-rate units and another 18 were single-family homes. Without increased housing development, and especially the creation of affordable housing units, many West Hollywood residents will be priced out of their city.
"Many of the sites being proposed for large-scale hotel developments are well-suited to multi-unit housing development. A moratorium on new hotel construction is necessary so that the city may study the effect of increased hotel guest room supply on the West Hollywood hotel market and so that the city may analyze whether some sites currently proposed for hotel development are better suited to multi-family housing projects. Hotel overbuilding and lagging affordable housing development represent a current and immediate threat to the public health, safety, and welfare of West Hollywood residents.
"Some hotel developments have negative impacts on the surrounding community, including strain on social services due to low-paying jobs, increased traffic and other environmental impacts. A moratorium on new hotel development is necessary so that the city may study the effects of hotel development on the city and, if appropriate, propose standard mitigation measures for such developments."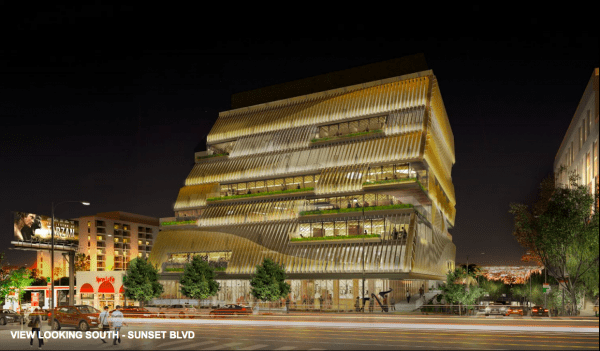 The City Council in April 2017 rejected a similar moratorium proposal by then-Mayor Lauren Meister. Meister proposed instituting the moratorium on new hotels based on an analysis by an outside consultant that said the city may might face a decline in hotel occupancy and room rates if all proposed hotels for construction in West Hollywood are built. That decline in occupancy and room rates would consequently lower the amount of transit occupancy tax (TOT), or hotel room tax, the city collects. That tax accounts for 26% of the city's annual general fund budget.
Other council members argued that the increase in hotel rooms, while it might lower room rates, would not have a negative impact on the city's revenue from hotel room taxes. John Duran noted, and Councilmember John Heilman agreed, that the legal requirements for a moratorium have not been met, saying a "current threat to health, safety or well being of the people" must be present for a moratorium imposed by the City Council. Duran added that the maximum length for a moratorium imposed by the Council would be 18 months with a possible six month extension.
Unite Here failed to gain enough signatures in its campaign earlier this year to put the Robertson Lane project on the Nov. 6 general election ballot. That project, by Faring, a local developer, will include a hotel. Unite Here had objected that the project didn't adequately acknowledge the racial and sexual discrimination of Studio One, a gay bar that once had occupied a building that will be incorporated into the Robertson Lane project. Faring responded by noting that it was including information about the history of that famous nightclub in the project.
Unite Here based its opposition to the Arts Club, which will be a members-only club on the site now occupied by the Hustler sex accessories store, on the fact that the Arts Club building will include 10 hotel units and a restaurant and questioned whether the workers' rights would be adequately protected.
Unite Here's Robertson Lane campaign was seen as an effort to get Faring to guarantee that the operator of a hotel in a nine-story building that will be part of Robertson Lane would enter a contract with the union.
United Here itself has come under criticism for convincing hotel owners to agree to a an employee union that exempts hotels with a unionized staff from having to pay the minimum wages for their workers that have been established in cities such as Los Angeles, San Francisco, San Jose, Oakland and Santa Monica. Such union exemptions do not have to meet state and federal pay standards and are alleged to make hotel owners more receptive to unionization of their employees.
One of Unite Here's critics is the Center for Union Facts, which has created the website eyeson11.com, which calls Unite Here Local 11 "California's Worst Union."  The Canyon News has reported that the site alleges corruption by union officials but also notes that the Center for Union Facts "is owned and mostly paid for by former lobbyist Richard Berman, who endorsed anti-union advertising in the past. Berman heads a fiscally conservative think tank on the East Coast."