Frances Elizabeth Taylor Davis, a member of the original Broadway cast of "West Side Story," who danced with Benny Goodman band and toured Europe with the Katherine Dunham dance company, died on Saturday morning.
A West Hollywood resident, Davis was the first wife of famed jazz trumpeter, bandleader and composer Miles Davis. She also was the first African-American to dance with the Paris Opera ballet. But she was best known in West Hollywood as the hostess of Hamburger Hamlet, the Sunset Boulevard gathering spot for celebrities such as Lucille Ball, Bette Davis, Frank Sinatra and Dean Martin that closed in 2011.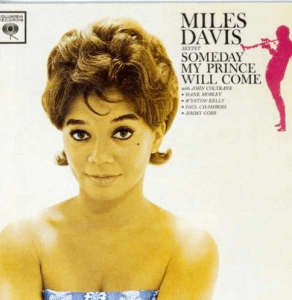 Davis "would occasionally burst into song and dance while taking you to your table," wrote Alison Martino, who has chronicled the history of the Sunset Strip and Los Angeles on Vintage Los Angeles, in a story for Los Angeles Magazine. "I remember Francis and Diahann Carroll discussing chord progressions in the lobby. It was great eavesdropping."
Frances Taylor met Miles Davis in 1953 while she was dancing at Ciro's, the celebrity nightclub on the Sunset Strip. In an interview last year with Frances that was published on Hollywood360.com. Sheryl Aronson wrote that a drummer for Davis's band told him "Man, there's a little girl in that Dunham company who could dance her ass off! You should check her out."
"Miles did and immediately fell for Frances," Aronson wrote. She quoted Frances as saying that other men also were attracted to her. "… Hugh O'Brien, Roy Calhoun was interested in me too. George Slaughter became my Godfather because everyone was hitting on me … At that time, I wasn't into any of these guys, I was very interested in my craft as a dancer."
However, on Dec. 21, 1960, Frances Taylor married Miles Davis and entered a relationship marked by domestic violence. "Every time I hit her, I felt bad because a lot of it really wasn't her fault but had to do with me being temperamental and jealous," Davis wrote in "Miles: The Autobiography," (Simon & Schuster; 1990). Another likely reason for his violent behavior was his addiction to cocaine and alcohol abuse. Frances left Miles Davis in 1965 and they divorced in 1968.
Miles Davis did boost Frances Taylor's popularity by pressuring Columbia Records to feature her on the cover of his album "Someday My Prince Will Come" (1961). Davis argued that the Columbia should show black women on the covers of his albums.
In addition to her work at Hamburger Haven, Davis was the hostess at the famed Roy's Restaurant, where she became known as "the Diva." And she was known as the "hostess with the mostess" at Le Dome and Chasen's.