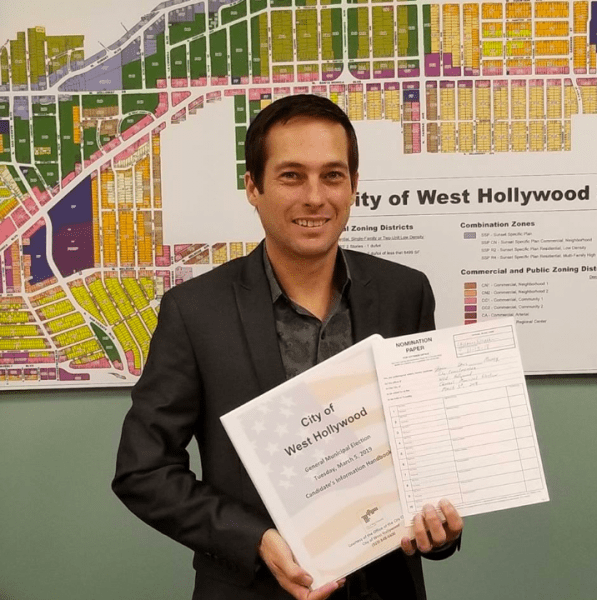 Shawn Davis Mooney is the latest person to have requested the paperwork necessary to declare himself a candidate in the March 5, 2019, West Hollywood City Council election.
In a post on Instagram, Mooney declared that he has obtained the required 20 to 30 signatures of West Hollywood registered voters. If he files the required paperwork by Dec. 7, he will be one of nine likely candidates for three Council seats.
WEHOville has been unable to reach Mooney. However an online search identifies him as a model and actor who worked from July 2014 to January 2018 as general manager at Holiday Retirement in Napa. His LinkedIn profile says that he worked in 2005 and 2006 as director of operations at House of Pedals, a florist on La Cienega Boulevard, and from 2010 to 2014 was co-owner of a Venice, Fla., flower shop. His IMDB profile says he played the role of a border patrol agent in this year's "Where Dreams Rest."
A native of Ingalls, Kans., he has been married since Sept. 11, 2001, to Shawn Christopher Mooney.
Other people running for City Council are incumbents John D'Amico, Lindsey Horvath and Lauren Meister and challengers Jack Cline, Tom Demille, James Duke Mason, Jon Eric Schmidt, and Timothy Williams.