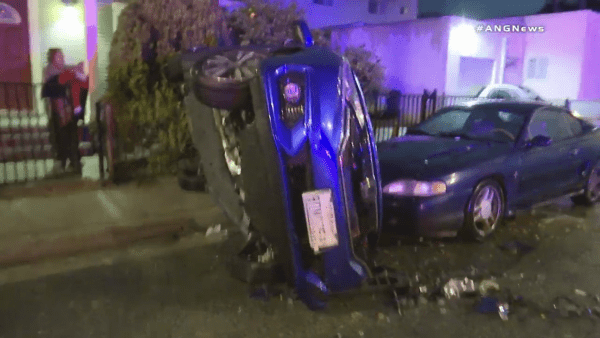 At approximately 3 a.m. Thursday, West Hollywood sheriffs deputies and the  Los Angeles Police Department responded to a reported vehicle rollover accident near the intersection of Fountain Avenue and Fuller.
When they arrived they found a vehicle on its side on the sidewalk and another vehicle blocking traffic lanes.
Officers said the occupants of One car had crashed into a parked car and fled on foot. There were no reported injuries.
The LAPD's Hollywood division is handling the investigation.