The March 5, 2019, ballot will list 11 candidates for three seats on the West Hollywood City Council.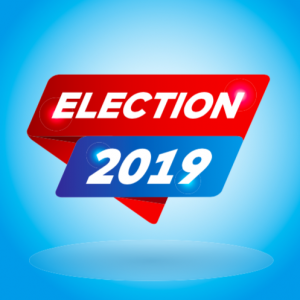 The candidates include incumbents John D'Amico, Lindsey Horvath and Lauren Meister. Also running will be Tom Demille, who has had four previous unsuccessful runs for city council, and Duke Mason, who was unsuccessful in his 2015 bid for a council seat. Demille is a former actor. Mason is a member of the city's Lesbian and Gay Advisory Board and a former member of the board of West Hollywood Community Housing Corp. Timothy Williams, who had announced his intent to run, will not run.
The newcomers are as follows:
Jack Cline. Cline is a registered nurse and nurse practitioner at Providence St. John's Health Center in Santa Monica. Cline also is a drag queen who goes by the name Jackie O.M.G. (O My Goodness). Cline is a representative for the California Nurses Association. He lives with another gay city Council candidate, Eric Jon Schmidt.
Brendan Hood. Hood is associate director of business analytics at AT&T and according to posts on Facebook has been an avid participant in the WeHo Dodgeball League. WEHOville has reached out to Hood for more information but, as of publication, he has not responded.
Shawn Davis Mooney. Mooney has lived in West Hollywood since 1993. He has worked as general manager at Holiday Retirement in Napa and is a model and actor. His LinkedIn profile says that he worked in 2005 and 2006 as director of operations at House of Pedals, a florist on La Cienega Boulevard, and from 2010 to 2014 was co-owner of a Venice, Fla., flower shop. His IMDB profile says he played the role of a border patrol agent in this year's "Where Dreams Rest."
Eric Jon Schmidt. Schmidt, who lives with Cline, describes himself as retired. On his website Schmidt states that he was a fitness trainer in Las Vegas and Los Angeles for 20 year and was executive assistant to Monti Rock, He also worked in the coin counting room at the Sahara Hotel in Las Vegas. Schmidt describes himself online as a "horny little sexhibitionist" and has embraced his presence on DudesNude, a site that provides videos of gay men in the nude and having sex. He has claimed that 7,000 of his followers on the porn site are West Hollywood residents who have pledged to vote for him.
Sepi Shyne. Shyne was appointed by Councilmember John Heilman in July to the city's Lesbian and Gay Advisory Board. Her LinkedIn profile identifies her as the founder of Soulillume, which "offers energy healing for humans and pets, reiki and massage combo sessions, spiritual guidance, energy healing classes, energy healing products and inspirational e-books and seminars." Shyne also practices business and trademark law and is former co-president of the LGBT Bar Association of Los Angeles. She has been very much involved with the Los Angeles Chapter of the Human Rights Campaign.
Marquita Thomas. Thomas, who is the executive director of the Los Angeles Gay and Lesbian Chamber of Commerce, also is a member of the city's Lesbian and Gay Advisory Board. She is a former member of Christopher Street West, the non-profit organization that stages the annual LA Pride parade and festival in West Hollywood.