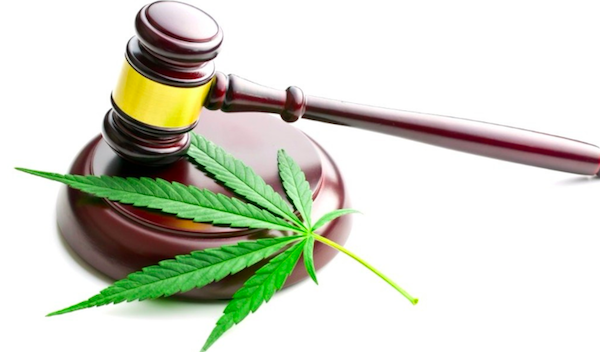 Not one of West Hollywood's four medical cannabis dispensaries, each of which has a temporary license for recreational cannabis sales, has ranked high enough to qualify for one of eight permanent recreational cannabis sales licenses in that category.
So the City Council will be asked on Monday to increase the number of recreational cannabis licenses to 10 so that two of the existing dispensaries will be able to qualify.
A report from City Hall on the status of the cannabis business license application screening process notes that the temporary recreational sales licenses granted to the medical cannabis dispensaries on Jan. 2 will expire in March 2019. Under the city's licensing plan, the medical cannabis dispensaries automatically qualify for one of the eight licenses that will be granted in the medical category.
As was expected, each of the medical dispensaries applied for a permanent recreational sales license. Recreational cannabis generate more revenue because they don't require a doctor's prescription, as do medical cannabis purchases. Such prescriptions have always been easy to acquire, no matter what one's actual medical status, but the firms that supply them with a purported doctor's endorsement charge as much as $100.
In November 2017, the City Council passed an ordinance that granted eight licenses in each of five categories: adult-use (recreational) cannabis retail; medical cannabis retail, consumption lounges for smoking, vaping and edible cannabis materials; consumption lounges for edible material only, and West Hollywood-based cannabis delivery services. The Council also stipulated a merit-based approach to decide who would get a license. Five people with experience in local government or the cannabis business were chosen to evaluate what turned out to be 313 applications from 122 different applicants. The applicants were screened based on a number of criteria including the quality of their business plans, the proposed design of their business and their experience in the business.
The city barred the five judges from communicating with City Council members about the applications to ensure that they would be evaluated on their merits only with no political influence. However, a number of cannabis companies did begin contributing to the Gay Men's Chorus of Los Angeles, a non-profit organization whose chair is Mayor John Duran and which receives substantial donations from other organizations and businesses seeking to do business with the city or get City Council approval of their projects. Those GMCLA sponsors include MedMen and Alternative Herbal Health Services, medical dispensaries that currently have temporary recreational cannabis licenses. (Jason Beck, AHHS's owner, has been a regular donor to GMCLA and other LGBT organizations for years). It is unclear whether MedMen and AHHS are those ranked No. 9 and 10 on the application list and would benefit from increasing the number of licenses granted.
The licensing application report notes that some applicants have qualified for licenses in different categories. "Based on the scoring results, there will likely be 16 new cannabis business locations, for a total of 20 locations (if the four existing locations are included)," the report says.
An option the report asks the City Council to consider is increasing the number of licenses from eight to 10 in each of the categories.
The City Council will meet at 6:30 p.m. Monday in the City Council Chambers, 625 N. San Vicente Blvd., south of Santa Monica. Parking is free in the five-story structure behind the Council Chambers with a ticket validated at the council meeting.