EDITOR'S NOTE: This morning I was finally provided the L.A. Medical Examiner / Coroner's Office report on the cause of death of Adrian Nobert.  The death was ruled, six months after it occurred, to have been a suicide caused by "multiple blunt trauma," which likely was the result of his fall from his apartment balcony three stories above the ground. 
It was six months ago yesterday that the body of a young man was found lying on the ground at an apartment building on Hacienda Place.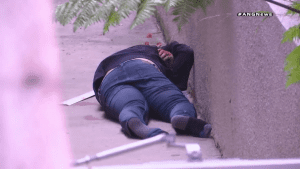 Adrian Nobert, 25, was pushed from the balcony on the third floor. Or he fell. Or he jumped. He was stabbed in an assault inside the apartment. Or he wasn't. All of those speculations were reported the day after the incident.
But six months after his death, the Los Angeles County Medical Examiner / Coroner's Office still claims not to have determined the cause of death. That determination has been "deferred," according to a spokesperson for the office, which appears to be government-speak for "we haven't gotten around to it."
Nobert's death is (or was?) being investigated by the Los Angeles County Sheriff's Department's detective bureau by a detective who can't be bothered to return telephone calls from WEHOville about the matter.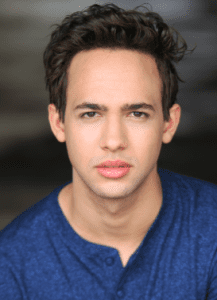 It hasn't come up at our Public Safety Commission's meetings, a number of which have been canceled this year. Yet the commission, when it does meet, continues to take time to call out the names of law enforcement officers killed in the line of duty across the United States and then sits silently through most presentations by the Sheriff's Station and the L.A. County Fire Department. Rarely do its members, with one exception, take a moment to raise questions about incidents like this one, which has yet to be explained.
What we do know about Adrian Barritt Nobert is that he was an aspiring actor who grew up in Ohio and lived for a time in Chicago. He had a minor role as a sniper in a film titled "Approaching Midnight." And he has had extensive experience as a restaurant server.
What we still don't know is why that young man's body was found six months ago lying face down on the ground at 6:55 a.m. in front of the apartment building on Hacienda Place.  West Hollywood, which thankfully deals with few murders, deserves to know whether or not this was one.