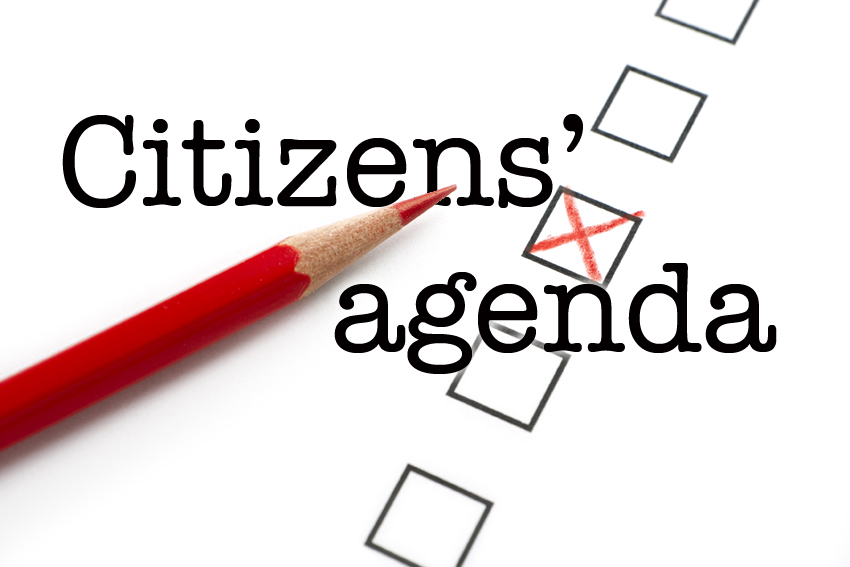 Eleven candidates will competing in the March 5 election for three seats on the West Hollywood City Council.
With that election only a little more than two months away, it's time for West Hollywood residents (rather than campaign consultants and major donors) to begin setting the agenda for the 2019 race.
As in elections past, WEHOville wants to know what questions you think candidates for the three seats on the City Council should address in their campaigns. What matters to you? What matters to the future of our city?
Please email me at Henry@WEHOville.com with your ideas about what the candidates should be addressing if they want to get your vote. (Next Thursday, Jan. 3, we'll post on WEHOville a list of the most frequently mentioned issues and will begin soliciting responses from council candidates)
Here are a few obvious issues, given the events of the past year:
HOTEL CONSTRUCTION
Some of the candidates in the upcoming election are likely to focus on the growth in West Hollywood's hotel market. The hotel room tax is the largest single source of revenue for the city's General Fund, and more hotels mean that revenue likely will increase. On the other hand, some hotel owners and managers aren't happy at the prospect of more competitors, which could force average room rates down. Some local residents are upset at the prospect of tall hotels towering over their neighborhoods. And Unite Here Local 11, the hotel and restaurant workers union, wants the city to declare a two-year moratorium on new hotel construction, a move that presumably will help it in negotiating hotel union contracts.
Should West Hollywood bring construction of new hotels to a halt or slow them down? And what sort of impact would that have on the city's economy?
HOMELESSNESS
Homelessness is a major issue in greater Los Angeles (and much of the rest of California) and not just West Hollywood. The city cannot build a wall on La Brea Avenue to keep homeless people away. So what West Hollywood does is affected but what surrounding communities do and do not do.
The City of West Hollywood and the West Hollywood Sheriff's Station already have in place programs to address the various issues related to homelessness and collaborate with a number of non-profit service providers. However, some residents argue that West Hollywood isn't doing enough.
Is the city doing all it can do, and if not, what should it do that it isn't doing?
AFFORDABLE HOUSING
The rents keep getting higher and higher. The City of West Hollywood has a strong rent stabilization program. But the state Ellis Act allows building owners to take rent-stabilized units off the market and evict their tenants. And state law allows a landlord to raise the rent of a rent-stabilized unit to the market level if the current tenant leaves. The result has been a slow erosion of the number of affordable housing units in WeHo.
That erosion has been ameliorated somewhat by city requirements that developers of buildings of 10 or more units add affordable units or contribute to a city fund to build such units. But is that enough, especially considering the size of the waiting list for affordable housing? Are there other steps the city should be taking to ensure that current residents can continue to afford their homes and that the city will be able to welcome newcomers who aren't wealthy?
TRAFFIC
This is an issue that's never likely to go away in Los Angeles County, known worldwide for its focus on the automobile. Is the traffic really getting worse in West Hollywood? If so, is it because WeHo is a major pass-through point from commuters moving back and forth from East Los Angeles to Westside cities such as Beverly Hills and Santa Monica? To what degree is new housing development in WeHo a factor? Given that most WeHo residents don't work here, and most WeHo workers don't live here, could the city reduce traffic by providing more affordable housing for its service economy workers and/or supporting more creative economy jobs for its residents? Are there other possible solutions?
Of course there are many other issues candidates should address. We'd like to hear your thoughts, written in the form of a question you'd like to see WEHOville put to a candidate. And please frame that question so the candidate is required to give a "yes" or "no" answer — no "if's," "ands," or "buts."