Eric Schmidt, one of eight challengers in the March 5 election for three West Hollywood City Council seats, has escalated his attacks on City Hall by sending an email to council members in which he calls a prominent city employee a "whore."
In an email exchange with the current council members, Schmidt has attacked Corri Planck, the strategic initiative manager in the city's Human Services & Rent Stabilization Department. Schmidt alleges that Planck, while paid well in her position, hasn't done enough to help the homeless.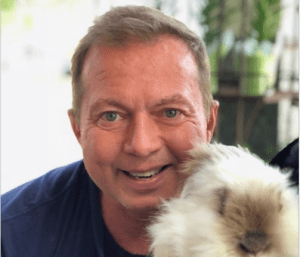 "Corrie Plank has done nothing for the homeless, yet she takes the money….she is a total whore who is paid $200,000 a year. It's time to cut loose the whores," Schmidt said in an email message this weekend to council members. "You are a whore Corrie. People are cold and hungry on the street while you eat like a f–king whore."
Schmidt's email drew sharp and quick rebukes from council members John D'Amico and Lindsey Horvath, both of whom are running for re-election.
"This is not OK," D'Amico wrote. "Your criticisms may be valid. Your personal attacks are not acceptable. It would be appropriate to apologize to Ms. Plank even as you continue to press for your preferred use of public funds."
In her email to Schmidt, Horvath wrote: "This email is wildly inappropriate, sexist, and wrong. There's plenty of room for disagreement without character attacks, foul language, and baseless accusations. Most of all, this is conduct unbecoming of someone seeking to lead this City. #shameful."
Schmidt responded by saying that his criticism of Planck was not meant to be personal but as an attack on the way she does her job.
"Being a whore does not always have to do with gender or sex," he wrote. "It has to do with compromising your integrity for personal gain which is happening here. Ms. Plank is taking hundreds of thousands of dollars a year from the City to help the homeless, yet she is not doing so. Many of the homeless she is supposed to be helping have lived on our streets for more than two years. None of them have ever heard of her. She has never been seen on the street talking to the homeless. Most of the service contracts she refers to have done very little. The documents the City has provided me list all the services they provided. but no actual interactions with the dates, locations and resolutions."
In fact, Planck has overseen an ambitious effort by the city to deal with the homelessness issue. In 2017, City Manager Paul Arevalo asked her to take on the role of coordinating the city's homeless efforts. Among other things, the city launched a pilot program that provides outreach and services to homeless people at West Hollywood Library. The pilot program makes it possible for homeless people to meet at the library during certain hours with organizations with which the city has contracted to provide services. Those organizations provide an array of services, ranging from housing and shelter to mental health and substance abuse treatment.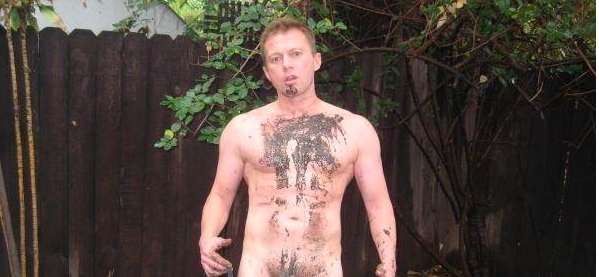 As part of its "Homeless Initiative," West Hollywood has created outreach teams that include Sheriff's deputies and people who help address mental health and substance abuse issues. The L.A. County Sheriff's Department's Mental Evaluation Team has housed some of its staff members at the West Hollywood Station. That makes it easier for Sheriff's deputies to effectively respond to an issue involving a homeless person who apparently is mentally ill.
Planck has noted that offers of shelter, food and assistance sometimes are turned down because the homeless person is able to get cash or food on the street. Planck and Lt. Geoffrey Deedrick of the Sheriff's Homeless Outreach Services Team (HOST) also have said that some with mental illness or drug abuse issues can't be easily convinced to take advantage of services that will find them shelter.
In an interview with WEHOville not long after she was assigned to deal with the homelessness issue, Planck explained that there are no easy solutions to homelessness, which also is a major issue in Los Angeles County and other large metro areas in the country. "It's complex, it's just complex," she said. "If there were an easy answer somebody would have done something about it by now."
One of the issues, Planck explained, is that the presence of homeless people in West Hollywood can't be solved by the city alone, given the ease with which people can cross the city's boundaries. That's one reason why West Hollywood is working with countywide agencies on the problem and why a recent meeting of the Westside Council of Governments had three items on its agenda about homelessness. Another issue is that homelessness can be the result of several different factors: poverty, mental illness and drug addiction, among them.
And then there is the lack of affordable housing. "What we need regionally is more affordable housing, more housing vouchers and resources," Planck said. "
WEHOville as of publication has been unable to determine Plack's current salary.  However, Transparent California, a website that chronicles the pay of public employees, lists her salary as $128,862 in 2017, with "other pay" of $17,404, for a total of $146,266.
Schmidt's virulent attack on Planck is not unprecedented. Last year, after WEHOville revealed that he maintained a profile on DudesNude.com in which he posted photos and videos of him having sex with other men, Schmidt attacked Henry (Hank) Scott, the publisher of WEHOville (and editor of this story). In a series of emails to City Council members, Schmidt alleged that WEHOville posted the story because he had rejected requests from Scott to have sex with him that involved fecal matter.
Schmidt later recanted those allegations and apologized in an email to this writer.