The second death of a young African-American man in the apartment of Ed Buck, the white Democratic campaign donor and animal rights activist, has prompted demands for newly elected L.A. County Sheriff Alex Villanueva to investigate the incident.
The City of West Hollywood issued a statement this afternoon saying it "has requested a full investigation by the Los Angeles County Sheriff's Department." The Los Angeles LGBT Center also issued a statement saying it "calls upon Los Angeles County Sheriff Alex Villanueva and his department to fully investigate this tragedy and aggressively seek justice wherever the investigation might lead."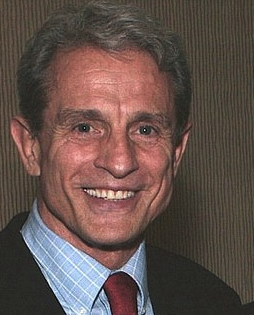 The Sheriff's Department issued a statement today saying its "Homicide Bureau has responded to the location and Investigators are conducting a thorough investigation, which includes follow up interviews and a secondary review of the July 27, 2017 incident. As with the previous incident, the Los Angeles County District Attorney's Office was intimately involved in reviewing the facts of the case, and will be so in this case as well."
The department has not yet identified the man whose body was removed from Buck's apartment this morning. The coroner's office has not yet issued a statement as to the cause of death.
The July 27, 2017 incident involved the death of Gemmel Moore, a 26-year-old African American escort who was found dead in Ed Buck's Laurel Avenue apartment of what the L.A. County Coroner's Office ruled was a methamphetamine overdose.
The Coroner's Office initially ruled Moore's death an accident. Complaints from Moore's mother, LaTisha Nixon, prompted West Hollywood City Councilmember Lindsey Horvath and Los Angeles City Councilmember Mike Bonin to press then-Sheriff Jim McDonnell and L.A. County District Attorney Jackie Lacey for a deeper investigation.
Ultimately the District Attorney ruled there was insufficient evidence to charge Buck with committing a crime. However, the a coroner's report did note drugs and drug paraphernalia in Buck's apartment when Moore's body was found.
City council members John D'Amico, Lauren Meister and Lindsey Horvath have all reached out to City Manager Paul Arevalo, asking him to request the investigation by the Sheriff's Department.  Sephi Shyne, a candidate in the March 5 City Council election, also issued a statement. "I am heartbroken to learn of another death at the home of Ed Buck," she said. "I stand with the families of Gemmel Moore and today's victim and urge Sheriff Villanueva and District Attorney Lacey to immediately open a homicide investigation. I hope our community will come together at this evening's rally to support the victims' families."
A rally will take place at 7 p.m. tonight in front of Buck's apartment building at  1234 Laurel Ave
In its statement, the LGBT Center noted the involvement of drugs in both incidents. "Although the investigation is in its early stages, we urge Sheriff Villanueva to keep the public fully informed as LGBT people have a considerable and urgent interest in a case that is so clearly linked to the health and safety of our community," the statement said. ?The reports we have heard provide more questions than answers. The fact is two black men have died at Mr. Buck's home in less than two years.
"While much is still to be learned, it appears this tragedy is linked to substance use. LGBT people and other marginalized groups are at elevated risk for impacts that result from the current epidemic uses of opioids, methamphetamine, and other dangerous drugs. The Center provides free or low-cost, comprehensive, and judgment-free addiction recovery services and has a service to provide free fentanyl testing strips to those who request them. For help or more information, contact the Center's Addiction Recovery Services at recovery@lalgbtcenter.org or 323-993-7448."