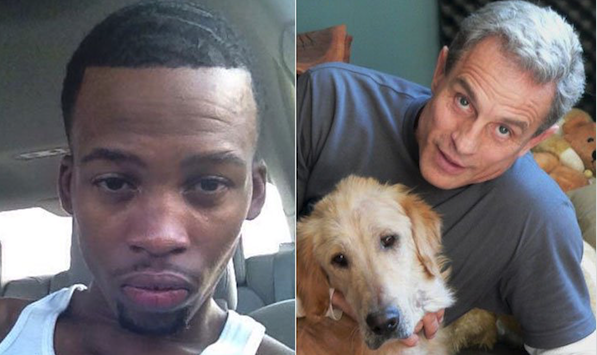 My love affair with West Hollywood began when it was a safe haven for our LGBTQ community. Now, this beloved city is being managed by those hungry for power, hungry to get themselves ahead; willing to sell themselves out to the very developers and big business that continue to keep them in office. They are so easily bought, and, sadly, willing to turn a deaf ear and a blind eye towards injustice as it stares them in the face.
Where the balance of power, politically and socially have shifted — this is the NEW West Hollywood. Where those in power allow marginalized gay men to die in vain because they would much rather push their power hungry agenda then support this community and their constituents within it.
As I left the vigil on Monday night for the yet-to-be-identified John Doe — the latest of two victims of Democratic Party donors Ed Buck — I felt impassioned and angry for the sake of Gemmel Moore and the unidentified man for whom justice has yet to be served. Let's face it, this city is full of its own privilege. It's full of its own sense of entitlement. It's full of its own sh-t.
The death of Gemmel Moore was swept under the rug, and before it happens again to Buck's latest victim, something has to be done. These men were black. These men were gay. These men are more than just statistics.
I will not stand idly by because I can and will do more. In 2011, I ran for West Hollywood City Council as the "dark horse" to create an impact on the political climate of this city. I also was a recipient of the maximum allowable contribution ($500) from Ed Buck. Now I consider this blood money, and I want no part of it.
So I propose a Call to Action. This Call to Action is a challenge to any and all candidates, current or former office holders or organizations that have received contributions from Ed Buck (whether before or after the death of Gemmel Moore) to return them.
I will start with myself. I would like to return the money contributed to my campaign by Ed Buck to the Justice 4 Gemmel Moore fund (www.justice4gemmel.org), in the hope it will help ensure this never happens again. What happened to Gemmel Moore and John Doe is unfathomable.
The names of the individuals and organizations who received contributions from Ed Buck are public record and the receipts are there. May all of the recipients rise to the Call to Action and return this blood money for the greater good and the greater cause. You who received money from Buck know who you are, and if you don't give that money up, soon the spotlight of complacency will be on you.
Blood is on your hands at this point and justice needs to be served. Do the right thing and help these two men Rest in Peace and Power.
###
John Duran for LA County Supervisor
Amount Recv'd: $13,000
Date: 1/6/2014, 2/11/2014, 4/21/2014, 5/17/2014
Amount Returned: $0
Statement Made: No
John Duran for City Council
Amount Recv'd: $1,000
Date: 11/28/2012, 6/18/2016
Amount Returned: $0
Statement Made: No
Neighbors for a Better West Hollywood in Support of Lauren Meister for West Hollywood City Council 2015
Amount Recv'd: $2,000
Date: 2/4/2015
Amount Returned: $0
Statement Made: No
Lauren Meister for West Hollywood City Council 2015
Amount Recv'd: $500
Date: 2/1/2015
Amount Returned: $0
Statement Made: No
John Heilman for West Hollywood City Council 2017
Amount Recv'd: $2,000
Date: 5/25/2017, 6/1/2017
Amount Returned: $0
Statement Made: No
D'Amico for City Council
Amount Recv'd: $1,000
Date: 9/29/2010, 7/24/2014
Amount Returned: $25
Statement Made: No