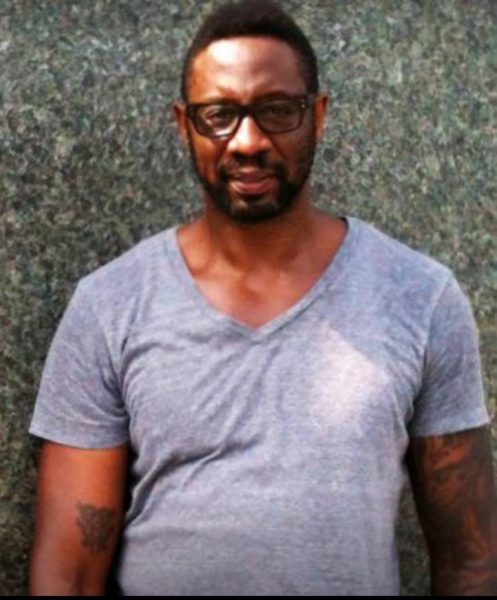 Timothy M. Dean, the 55-year-old African-American man found dead on Monday in the Laurel Avenue apartment of Ed Buck, has been identified as an employee of Saks Fifth Avenue in Beverly Hills, a member of the National Gay Basketball Association and a recently baptized member of OneLA, a religious group based at the Potters House Church on La Brea Avenue.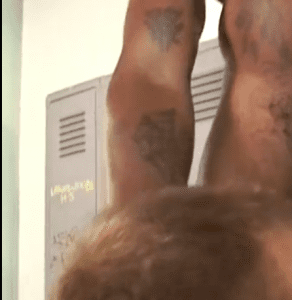 However, a source has told WEHOville that Dean also is known in porn circles by the name of "Hole Hunter."
IAFD, the Internet Adult Film Database, lists Hole Hunter as a performer in 18 adult films. Its profile of Hole Hunter includes a photo of Dean. The first Hole Hunter film listed, "Dark Chocolate Cravings 2," was released in 2007. The last one listed, "Interracial Public Pickups 3," was released in 2016. All films show Hole Hunter having sex with other boys and men. The scenes show unique tattoos on Horn Hunter's left arm and on the inside of his right arm that are identical to those on Dean's arms.
Before Dean's identity was made public, Seymour Amster, Buck's attorney, told the Los Angeles Times that the man found dead in the apartment at 1234 Laurel Ave. "was an old friend who died of an accidental overdose, and unfortunately, we believe that the substance was ingested at some place other than the apartment. The person came over-intoxicated."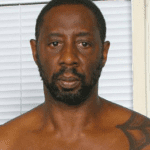 In an interview with KTLA-5, Ottavio Taddei, Dean's roommate for three years, said "he was a wonderful person … I lived with him, and he never did drugs. I've never seen him on drugs, ever."
The relationship between the black porn performer and Buck, an affluent 64-year-old white man known for his donations to Democratic party candidates and his animal rights activism, adds another element to a story that has gotten coverage worldwide. That coverage began with death in Buck's apartment in May 2017 of Gemmel Moore, a 26-year-old African-American sex worker of what was ruled a methamphetamine overdose. In his diary, Moore had written that Buck had once injected him with the highly addictive and dangerous drug and had paid him to let him do so.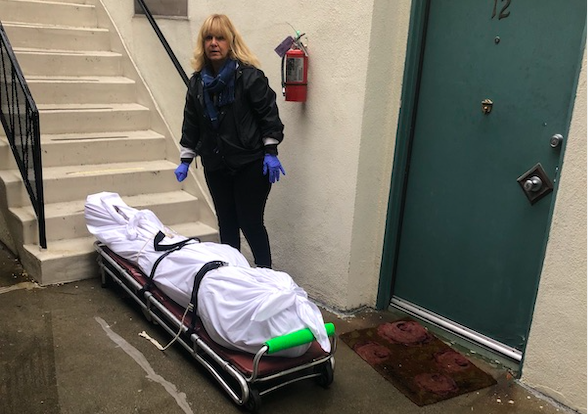 In the weeks and months after Moore's death, young black escorts came forward to describe their experiences with Buck, and one provided a video of his encounter at Buck's apartment.
Black activists have called for a reopening of the investigation into Moore's death, where the L.A. District Attorney's Office said it did not find sufficient evidence to support allegations that Buck was responsible for Moore's death. And they have called for a more aggressive investigation into Dean's death.
"The deaths of Gemmel Moore and the young man who died Monday are beyond tragic, however, because they're both black gay men justice is not prevailing," said David Johns, executive director of the Washington, D.C.-based National Black Justice Coalition, in a statement released before Dean and his age had been identified and made public.
Johns called it "public knowledge that Ed Buck was allegedly giving young black gay men harmful drugs long before this second young man died in his home," and added that it was also his hope "that these tragic event encourage conversation about the fact that the lives of black gay men are not disposable."
Johns also said that any violence against black people "must be confronted with the full might of justice at our disposal."
"This is especially true at a time where the nation's commander in chief is using identity politics to divide and score political points," Johns' statement continued.
There also has been a call for politicians who have received donations from Buck to give that money to various causes ranging from the NAACP, to gay rights groups to Justice4Gemmel, which was organized by Jasmyne Cannick, the media strategist, and Moore's mother, LaTisha Nixon.
U.S. Rep. Ted Lieu (D-Torrance) has announced that he will do that, donating $5,000 each to Lambda Legal and the NAACP, $3,000 each to GLAAD and The Trevor Project, and $2,500 to the Equality California Institute. Each of the current members of the West Hollywood City Council has received donations from Buck with the exception of Councilmember Lindsey Horvath. Those donations have ranged from $14,000 to various campaigns for Mayor John Duran to a total of $1,000 for two of Councilmember John D'Amico's election campaigns.
A neighbor in the Laurel Avenue building said he saw Dean enter Buck's apartment shortly after midnight on Monday. Paramedics responded to a 911 call to find Dean dead at 1 a.m. Monday morning. The Los Angeles County Sheriff's Department's Homicide Bureau is investigating the incident and has said it would take a new look at Gemmel Moore's death as well.