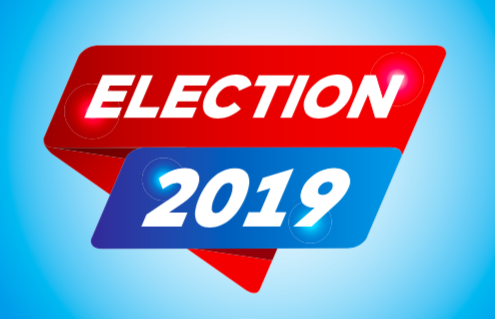 During every West Hollywood City Council election campaign, WEHOville invites the residents of West Hollywood to write us and note the issues that matter to them, the issues they want their candidates for City Council to focus on.
Today is the first in a series of questions from the Citizens Agenda and answers to them from incumbent candidates and challengers. New questions and responses will be published each Monday. Noted below are those candidates who have not responded questions from the citizens of West Hollywood.
1) If you haven't participated in civic life or taken public positions on major city issues in the last few years, why should we believe you're willing to devote the time required to adequately represent us on the City Council? And why should we believe you have the background and knowledge of local issues necessary to make important city decisions? If you are an incumbent, how do you see your experience on the City Council as a benefit when some residents advocate for more turnover on the council?
JOHN D'AMICO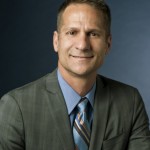 Experience is important, it is not the only factor, but it is important. And I am interested in serving a third term, a decision I made with Keith and community members and my mentors over a year ago. Serving the residents has been the profound pleasure of my life. I am interested in continuing to engage in city making, taking care of what's best about our city and working to polish and shine the parts that need to be addressed. Cities are never finished, and making good, lasting change in government is a slow and methodical process; experience has taught me that.
Helping West Hollywood residents, businesses and visitors however I can is what I promise myself I will do every day. Little things from driving Jeanne Dobrin home from City Council meetings, helping with a planning question or a parking enforcement dilemma, and ensuring that abandoned furniture is removed from the parkway asap, to large things like constant vigil over our public safety efforts, or writing and spearheading the first citywide electric vehicle charging plan (in the state!), and causing the city to adopt new stringent sustainability requirements for every new development.
Experience has taught me that my commitment is to our residents first; to finish some of the important things we started together. My 2019/2020 agenda includes a drive to increase our Human Services funding. West Hollywood Park and the AIDS Monument will wrap up, our new Green building ordinance will be debated and hopefully adopted as part of a city wide sustainability plan. Our live-work ordinance requirements will also be coming forward – bringing hundreds of new housing opportunities on line for small business entrepreneurs. Keeping public safety on the front burner, with new code compliance efforts to assist with quality of life issues. New affordable housing units across the city will open up -providing more and more opportunities for folks at all income levels. And more advocacy work in Sacramento and even in Washington to help develop new housing and secure people in their existing housing and to make sure that our city's residents have every opportunity to live healthy, productive, balanced lives. Experience tells me that all of these items will take time, and commitment, and consensus building and patience.
Serving is part of who I am, experience has taught me that. Experience makes me good at it. Do I get everything right every time? No, but I try to, and I adjust when I need to, and I will continue to focus on the residents, listen to their concerns, and act wisely to pursue our shared goals while our city continues to be the best little city in the world.
Contact me if you want to talk more. John D'Amico. ourweho@me.com. (310) 498-5783
JACK CLINE
No response.
TOM DEMILLE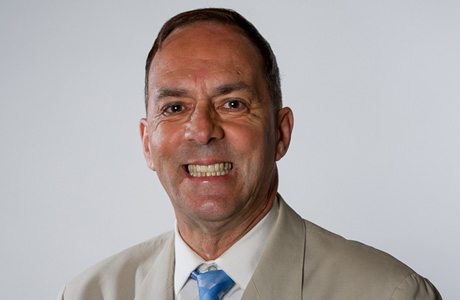 As a 30-year resident, I have always participated in my city's business, because what would the city be without everyone's help and ideas? And frankly I was all in from the start, whether I was pulling people out of burning cars on Fountain Avenue, or at the candlelight vigil on 9/11, where 2,000 residents came together to celebrate and honor those who died. I stood on Santa Monica for 30 days waving our flag to make our residents feel safe, after that horrific event. And I've been at City Council meetings for 20 years with an attendance rating of 90%. Some have called me "the Sixth City Council Member" or the more flattering "conscience of the community."
It was always about learning. Seeing some of those developers come through our council meetings. Not all were here for the long haul, like we are. And not all were always there to make our city a better place to live. Many over the years have given so much money to the council members that I believe they have lost their focus – the residents of West Hollywood. Furthermore, with all the money from developers I believe this council has stopped listening to the very people who put them into office. If I have the honor to serve our community, that is where my focus will be – listening to our residents. I never thought I was smarter than 37,500 residents.
Finally, with the big decisions that I make, I will make with you and with your guidance. And if elected I will spend most of my time making West Hollywood the cleanest and safest city on the west side.
BRENDAN HOOD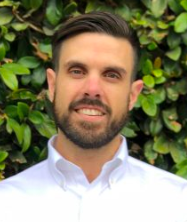 I have been active in local community since moving to West Hollywood in 2010, helping launch Varsity Gay League kickball, which has become one of the largest LGBT rec sports leagues in the country. And my involvement in civic life began long before I moved to West Hollywood.
From my time as a Congressional intern, as a tutor for disadvantaged students, as an acting director for a non-profit that helped immigrants, and as a volunteer for Democratic candidates up and down the ballot, I have always made public service and advocacy of progressive public policy an important part of my life. Having established my career, I now have the flexibility to devote the time necessary to be an effective City Council member.
I also have a deep knowledge of local policy, from my formal education (master's and bachelor's degrees in political science), my professional experience, and from my personal interest in public policy in general. That knowledge that is borne out in my campaign platform, which contains proposals for specific changes to current policies, rather than the vague pronouncements from the other candidates.
LINDSEY HORVATH
Since moving to West Hollywood 11 years ago, I have earned a reputation as a problem solver who builds bridges. That is perhaps the most important thing I bring to the City Council.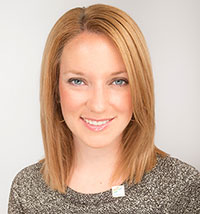 As a Women's Advisory Board Member, Transportation Commissioner, LAUSD Redistricting Commissioner, and now Councilmember, I have learned how to make our municipal government work better for everyone, while protecting our city's social and economic diversity. I have developed strong relationships with local and state leaders to help us face challenges that impact our city but exist beyond our borders, such as homelessness, traffic and affordability.
As a campaign board member of Victory Fund, founding member of the NOH8 Campaign, and global coordinator for the One Billion Rising Campaign, I have built coalitions with various constituencies throughout the city and around the world. I will use my unique skill set to fight for ALL residents of West Hollywood.
We are just starting to see the impact of the turnover in leadership that residents voted for in 2015. I intend to spend the next four years building upon our successes and focusing more attention on the everyday services and support that our residents depend on and are signature to our city.
DUKE MASON
My family has been in and around West Hollywood for more than 70 years; I was born in West Hollywood, and spent much of my childhood here. West Hollywood is my home, I'm a native son, and I have always had a deep interest in and understanding of the civic life of our city.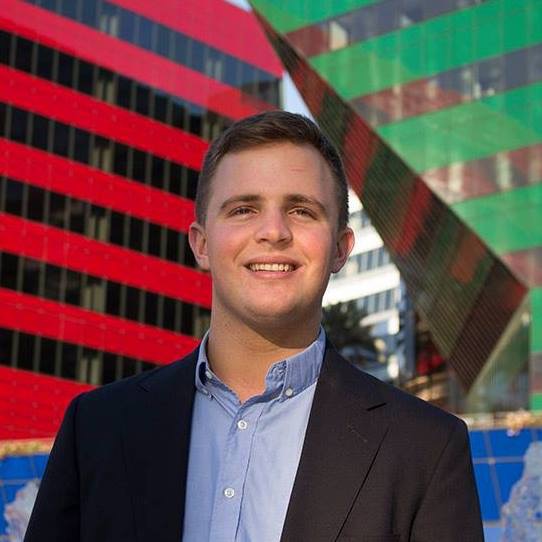 About six years ago, at the young age of 21, I first started getting engaged in local politics and getting involved in public service. I ran for City Council the first time, and though I didn't win, it led to other opportunities to serve. I was appointed to then Mayor Lindsey Horvath's 21st Century Leaders Task Force, with the goal of increasing millennial engagement in civic affairs. From 2015 to 2017 I served on the board of directors of the West Hollywood Community Housing Corporation. I served for a year as a board officer in the position of secretary and co-chaired the 2017 WHCHC Gala with former Councilmember Abbe Land. In a city and state where affordable housing is needed now more than ever, I was proud to be part of an organization that provides housing for hundreds of people in West Hollywood and the broader L.A. community. I have spent more than three years as a city official on the West Hollywood Lesbian & Gay Advisory Board, including serving as co-chair from 2017 to 2018.
Through these various leadership roles in our community, I've been very outspoken about where I stand on the major issues of interest to our residents. I've been a strong advocate for affordable housing, and was one of the most outspoken proponents of Prop. 10 to expand rent control (which passed by an overwhelming margin in L.A. County). Even in my day job as a public relations consultant, I've taken on clients and causes that are of importance and relevance to our city — one of my non-profit clients was the WeHo-based animal welfare organization Mercy For Animals, animal rights being an issue of great concern to many WeHoans.
I think I've demonstrated the kind of knowledge, background and leadership skills that are required in our next City Councilmember. That's why I've been endorsed by Councilmember John Heilman as well as various members of our city's commissions and advisory boards.
LAUREN MEISTER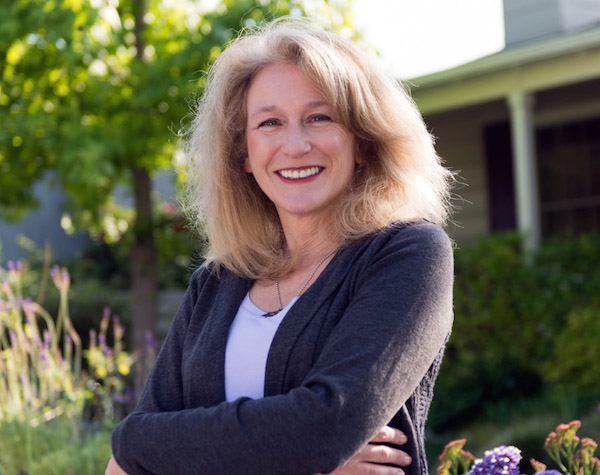 As one of the newer members on the city council, I believe I have brought a different perspective to the challenges we face as a city. My experience as a long-time neighborhood advocate, planning commissioner, public safety commissioner and self-employed market research professional, all have informed my approach to dealing with issues as a Council member.
As an incumbent, I bring my experience of dealing first-hand with both city staff's and residents' input to find solutions to important issues such as homelessness, housing affordability, public safety, development, traffic and economic development.
I am one of those residents who advocate for more turnover on the Council, which is why I was chair of the successful Measure C – Term Limits initiative. However, I think there's a big difference when you talk about turnover of a seat that's been occupied for 4 years versus 30 years.
SHAWN DAVIS MOONEY
No response.
ERIC JON SCHMIDT
No response.
SEPI SHYNE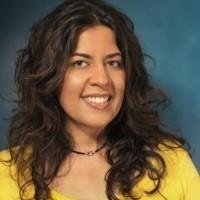 As a member of the City of West Hollywood's Lesbian and Gay Advisory Board and an LGBTQ+ civil rights advocate, I have a proven record of service at City Hall and in the community.
As an LGBTQ+ Iranian-American immigrant, an attorney, and a small business owner, I believe I am well-suited to represent the varied needs of our diverse community, amplifying the voices of stakeholders in every corner of West Hollywood.
I earned my B.S. in Accounting and MIS from San Jose State University and my Juris Doctorate from Golden Gate University School of Law in San Francisco. I had the honor of serving as co-president of the LGBT Bar Association of Los Angeles in 2008, where my colleagues and I fought back against the infamous Prop 8. I previously sat on the Human Rights Campaign board of governors and presently serve as co-chair of Community Engagement for Human Rights Campaign Los Angeles.
I've lived in West Hollywood for more than a decade, and every day my campaign reaches out to voters to understand their needs and amplify their voices in our people-powered effort to build a better West Hollywood.
MARQUITA THOMAS
As a renter in West Hollywood for 23 years, I love this city and have made a point to actively give back to the community through service on non-profit and city advisory boards. I have produced official city events and currently serve as Executive Director of the Los Angeles Gay and Lesbian Chamber of Commerce, where I have helped empower small and minority businesses and create jobs in our community.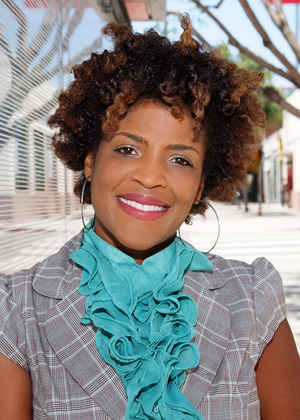 I believe candidates should be judged on their values, priorities and their records of accomplishment. I believe what makes West Hollywood great is its caring, compassion and community, and we should use our creativity and innovation to address the important issues of the day, like homelessness, housing affordability and mental health. I am prepared to hit the ground running on Day 1 as your new City Council member.