The Museum of Contemporary Art will close its gallery at the Pacific Design Center in West Hollywood next month, bringing to a close more than 20 years of architectural and design exhibitions at the satellite location, it was announced today.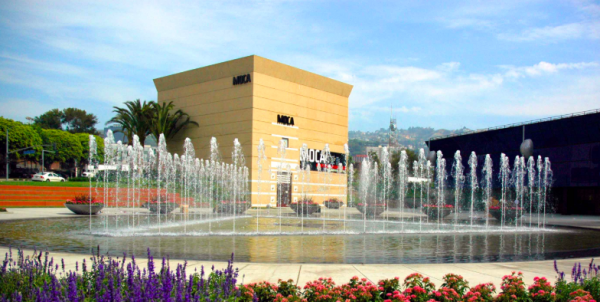 A jointly issued statement said "the programming agreement between the two organizations has reached the end of its term," but did not elaborate on why it was not extended.
The alliance between MOCA and PDC, which encompassed operational, managerial and exhibition services, will end after the current exhibition, "One Day at a Time: Kahlil Joseph's Fly Paper," closes on Feb. 24.
Over the last two decades, the MOCA Gallery at the PDC has hosted shows by artists such as Takashi Murakami, William Kentridge, Sterling Ruby, Catherine Opie, Rodarte, Jean Prouve and Rick Owens.
"We have enjoyed a successful relationship with MOCA, and on behalf of our many showroom tenants in the design community, are appreciative of MOCA's many wonderfully curated exhibitions," PDC owner Charles S. Cohen said in a statement.
"We are proud of MOCA's record of achievement at the PDC," said Maria Seferian, chair of the museum's board of trustees. "We are grateful for our partnership with the PDC and Charles Cohen and now look forward to consolidating and growing our exhibition activities, including presentations on architecture and design, at MOCA's two downtown Los Angeles locations."