The owner of the apartment building at 1234 N. Laurel Ave. has responded to a petition from building residents requesting the eviction of their neighbor, Ed Buck, in whose apartment two African-American men have been found dead over the past 18 months.
In a letter to the tenants, Christopher Shane of David Shane Enterprises Inc. said "we are deeply concerned by this most recent incident and how the news coverage, and response both public and private, has effected your occupancy, use and enjoyment of the premises. We understand you fear for your safety and want to assure you that your safety is of utmost concern to us."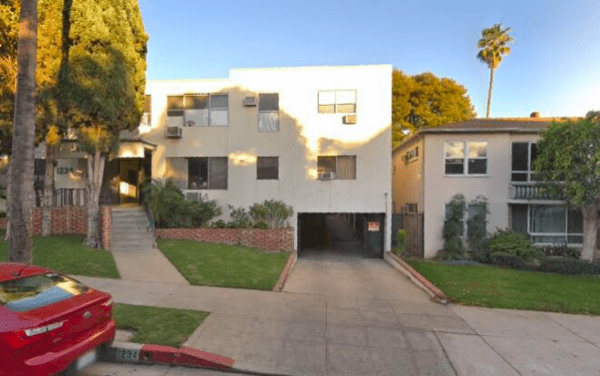 However, Shane said, attorneys have told him that "eviction of a tenant, in a 'rent controlled' jurisdiction, can be very challenging."
"Under the law, a suspect/defendant is 'presumed innocent until proven guilty, beyond a reasonable doubt.' Attempts to evict a suspect who is presumed innocent, will likely be met with a vigorous defense and retaliatory action. If an action to evict is initiated, we want reasonable assurances that we will prevail."
"If Ed is arrested, criminally prosecuted and convicted of a crime, the likelihood of an eviction is greatly increased."
Shane said his company is in close touch with the West Hollywood Sheriff's Station. "We are taking reasonable steps, a permitted by law, to make sure you are safe."
He suggested that residents of the building file any complaints with West Hollywood's Rent Stabilization and Housing Division.
On Jan. 7, Sheriff's deputies responded to a call and found the dead body of Timothy Dean, 55, an African-American resident of West Hollywood. The cause of death has not been announced by the L.A. County Coroner's Office, whose ability to do so has been restricted by the Sheriff's Department. However, Buck's lawyer, Seymour Amster, has said that Dean was under the influence when he arrived at Buck's apartment. On July 25, 2017, the dead body of Gemmel Moore, a 26-year-old self-identified sex worker, who also was African-American, was found in Buck's apartment. Moore's family has claimed that Buck paid Moore to use methamphetamine, a deadly drug, with him. Buck is said to have paid other young black men to come to his apartment and do illegal drugs.
The L.A. County Sheriff's Department is investigating the death of Dean and reopening its investigation into Moore's death. The building at 1234 N. Laurel contains one-bedroom and studio apartments with a total of 30 bedrooms and bathrooms.