The West Hollywood Planning Commission last night voted to officially amend the city's zoning code to clarify that long-term rentals of residential properties must be for a year or more. The vote came only after a long debate over whether such a requirement was a good idea.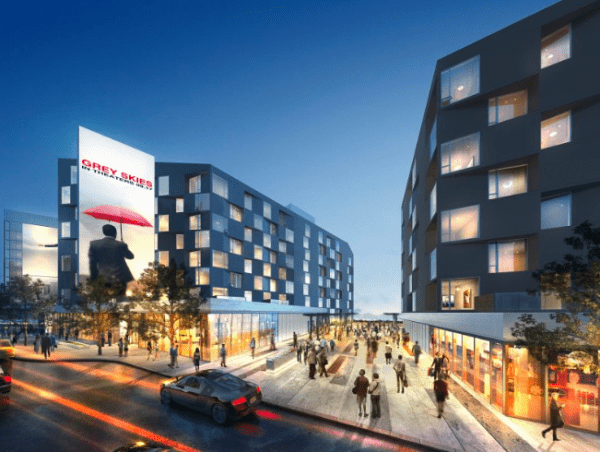 The Commission's decision, which came in a six-to-one decision with Commission John Altschul voting "no," will go to the City Council for final approval.  The Commission also will ask the Council to consider possible changes to the zoning code that would:
— Allow owners of single family homes or dwelling units in their back yards to be rented for shorter lengths of time.
— Allow rentals of as many as 20% of the units in an apartment or condo building (or a maximum of five units, whichever is less) to be for periods of six months to a year.
It also recommended that the Council ask the city's planning staff to draft a proposal to allow extended-stay hotel developments or corporate housing, which is a term for housing owned or leased by companies and used by their employees for short-term stays.
Last night's decision was another step in the city's effort to curb the use of the 110 apartment units at 8500 Sunset Blvd. as hotel rooms. BPREP 8500 Sunset LLC, the owner of that property, in 2017 began marketing those rooms as "extended stay" suites that could be rented for as few as 31 days. City Hall protested, arguing that BPREP had not gotten the city's permission to operate as a hotel, and that allowing such use of the suites was effectively taking them off the long-term rental market in a city already facing a shortage of housing. However, the city's zoning code didn't expressly define the length of a required long-term lease. Interim-Planning Director John Keho ruled that the minimum period of a long-term lease was meant to be one year. BPREP has filed a lawsuit against the city contesting the decision.
The one-year requirement would apply only to those buildings that received a development permit after May 1, 2001, which is when the city put into effect its initial requirement for a "long term" lease. It would affect 334 buildings with a total of 1,704 dwelling units, which is 6.5% of the dwelling units in West Hollywood.
Speakers before the Planning Commission objected to the one-year minimum requirement for the initial lease of a rental property. Ted Green, a lobbyist for the owner of 8500 Sunset, cited the need for temporary housing by victims of the Woolsey fires. If the City Council were to affirm the one-year requirement for an initial lease "West Hollywood would be the only city in Cal to adopt such as regressive .. policy," Green said.
The one-year minimum also drew opposition from a number of real estate agents. Tanner Brown, a real estate agent with The Collective Realty, said that requirement would have an impact on what are known as "post-settlement occupancy agreements." Those are agreements in which the purchaser of a house or condo allows the owner to rent the home and stay put until he or she is ready to move out to a new home.
Also objecting to the one-year requirement was Cedars-Sinai Medical Center. In a letter Planning Commission Chair Stacey Jones, Thomas Priselac, Cedars' president and CEO, said "We are very concerned about this change because it would mean that our employees, our traveling nurses and the families of patients would have fewer options for short term housing in the area."
Commissioners Lynn Hoopengarner and John Erickson said they were concerned about how the city would enforce the one-year lease requirement. "How are you going to take the next step and enforce this when we are not able to enforce the Airbnb rules," Erickson said, noting the city's ban on short-term vacation rentals of apartments through that and other online services.
1019 N. Orange Grove Ave.
The Commission also engaged in a lengthy discussion over a request to approve plans for a four-story, nine-unit apartment building at 1019 N. Orange Grove Ave. that would require the demolition of an existing one-story duplex.
While the project got the blessing of the Commission's Design Review Subcommittee, Planning Commissioners questioned whether it exhibited the "exemplary design" claimed by the developer in his request for permission not to implement the required six-foot setbacks of the top three floors. Commissioner Sue Buckner said it looked like many other buildings and thus wasn't "exemplary" in its design. Lynn Hoopengarner criticized the design of the building and its landscaping and raised questions as to whether the windows met city code, which is determined by Planning Department staff. "This is the flattest most boring landscape I've ever scene… there's not even a nice little wall to sit on," she said.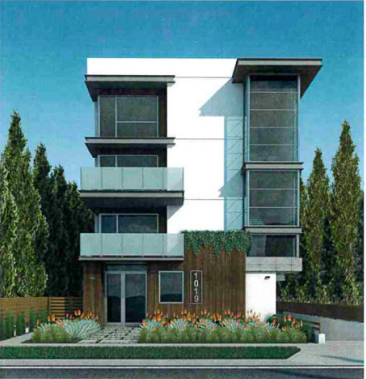 Commissioner John Erickson objected to the white stucco on the exterior walls and said the building looked like many others. "We've seen this building before, I've seen this building before," he said.
Commissioner Rogerio Cavalheiro, however, said "It may not be our aesthetic, but it is a well-crafted building."
Commissioner John Altschul said he agreed that the building's design wasn't exemplary. But, he said, "Since we don't have a definition of what exemplary design is, I don't think we can pull that string."
"Years ago the theory was design was subjective, design was in the eyes of the beholder…," Altschul said. "Unless a design was reprehensible there's no reason to deny a project …."
After a series of votes on various motions that failed, the Commission agreed to delay consideration of the project until a future and as yet undetermined date, which would allow the developer time to address various questions they had raised.
1257 N. Sweetzer Ave.
A project that received the Commission's endorsement was a proposed four-story, 14-unit condominium building at 1257 N. Sweetzer Ave. That would be built on a site that now includes two residential buildings containing three dwelling units.
The building is designed by Patrick Tighe, a noted local architect. While Altschul and Erickson praised its design, Cavalheiro and Hoopengarner raised questions about what they saw as little focus on the design of the buildings side walls. Tighe said they had "put their energy" on the front façade and the building's courtyard because those were the areas that would have the most impact.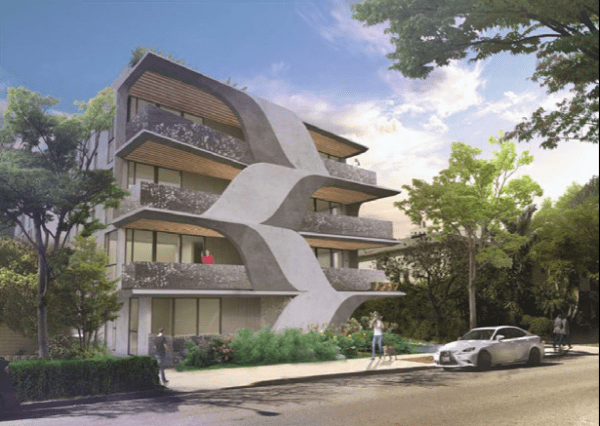 1342 N. Hayworth Ave.
The Commission unanimously approved a proposal to turn a 16-unit apartment building at 1342 N. Hayworth Ave. into a common interest development. Michael Dubelko of Grovewood Properties LLC, said that conversion would allow the sale of empty units as condominiums. However no current tenants would be required to vacate their apartments.
8615 West Knoll Drive
The Commission postponed consideration of a proposed five-story, 10-unit condominium development at 8615 West Knoll Drive at the request of the developer.