The West Hollywood City Council on Tuesday will consider letting city residents park overnight in three public structures and lots for a small quarterly fee. The parking proposal also would let businesses lease daytime parking space at the city lot on La Jolla and Havenhurst.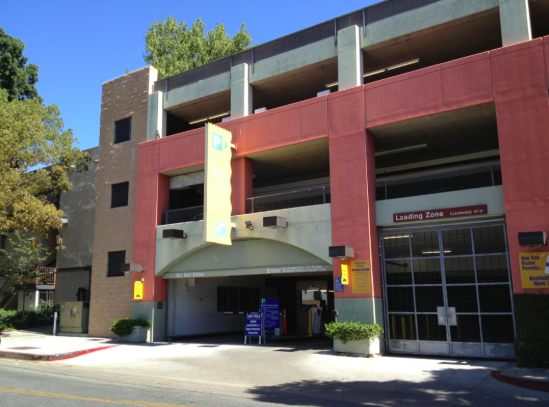 Those parking options were developed by the city's Facilities and Recreation Services Department in response to a request from the City Council in October to develop plans for dealing with a parking shortage in residential neighborhood. After a review of parking studies, City Hall determined that neighborhoods between La Cienega Boulevard and Gardner Street were most in need of parking.
As a result, the Council will be asked to authorize parking by local residents from 7 p.m. to 8 a.m. Monday through Friday and 7 p.m. to 10 a.m. on Saturdays and Sundays at the Kings Road Parking Structure, located at 8383 Santa Monica Blvd., the Spaulding Lot at 7718 Santa Monica Blvd. at North Spaulding, and the La Jolla-Havenhurst Lot, located at 1044 N. La Jolla Ave. at Havenhurst. Parking at each of those lots would require a permit that would cost $9 for three months. The daytime commercial parking at the La Jolla-Havenhurst lot would cost as much as $100 a month.
The lots would be operated by ABM, the city's parking contractor.
The Council will consider the proposal at its meeting at 6:30 p.m. at the City Council Chambers, 625 N. San Vicente Blvd., south of Santa Monica. Parking is free in the five-story structure behind the Chambers with a ticket validated at the Council meeting.