During every West Hollywood City Council election campaign, WEHOville invites the residents of West Hollywood to write us and note the issues that matter to them, the issues they want their candidates for City Council to focus on.
Today we are publishing the fourth in a series of questions from the Citizens Agenda and answers to them from incumbent candidates and challengers. New questions and responses will be published each Monday. Noted below are those candidates who have not responded questions from the citizens of West Hollywood. Previously published questions, and answers, can be found here and here.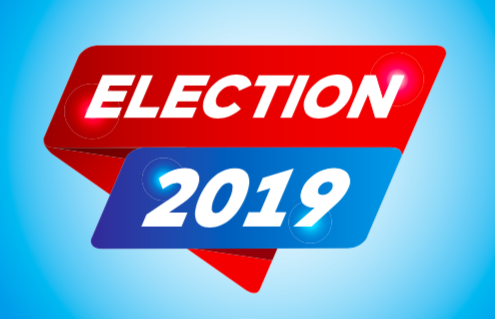 4) The March 5 ballot includes two measures:
a) A recension of the City Council's approval of the construction of the Arts Club on Sunset Boulevard.
b) A proposal to levy a 7.5% tax on the retail sale of adult (recreational) cannabis in West Hollywood.
What is your position on each of these issues?
JOHN D'AMICO
a) I voted for the Arts Club Project when it was before the City Council because it is part of the necessary revitalization of the Sunset Strip, provides an important set of public benefits, including a public performance space, and dollars for the production of performance events for the next 25 years through our Arts and Cultural Affairs Commission. It will be a sensational development, adding to the dynamic opportunity along the Sunset Strip and when completed one of the most sustainable, energy-efficient buildings ever built in West Hollywood. I think it a better use of that property than the existing Hustler store and surface parking lot. I support the project and hope everyone will vote Yes on Measure B.
b) I support the cannabis tax as part of the regular set of taxes that help support the general fund expenses including social services, public safety, public facilities including parks and buildings and community arts programs. I support the tax and will vote Yes on Measure Y.
JACK CLINE
No response
TOM DEMILLE
a) That I've attended meetings it seems to me that the currant city council would rather go gavel to gavel and out of the meetings by 8 p.m. We should stay for as long as it takes,to insure everyone gets heard .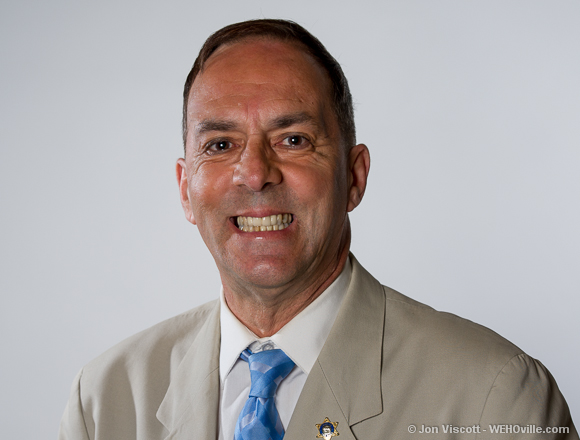 It's that simple, the 100 million the city has in reserve, BELONGS TO YOU.
ITS TIME TO GIVE THE CITY BACK TO ITS RESIDENTS
GET A LITTLE DEMOCRACY GOING HERE IN WEHO
LETS SAY HELLO TO EACH OTHER AGAIN AT THE MARKET
AND MOST IMPORTANTLY, LOVE LOVE LOVE
b) About 20 years ago the Rev. Scott Imler had the city's first compassion headquarters at Vista Street. Many hundreds of men with AIDS would climb the 16 stairs to get our compassion. It was always what we could pay. Sometimes, many times, it was for free as it was only weed. Since then there is not one club in this city that ensures no one goes without the medicine that they need for cancer and AIDS.
They have in my opinion become a danger to our community. For example, one owner of a club fire bombed his competitor and went to jail for 50 years. I'm in favor of a 10% tax on criminals.
Let it be known if I'm elected I will ensure our cancer and AIDS residents get the compassion they so sadly deserve. What kind of people will come to our smoking stations?
LINDSEY HORVATH
a) I voted in favor of the Arts Club project, which will bring new creative businesses to activate the Sunset Strip and will generate revenue for the city to fund the services and support that our residents and stakeholders have come to expect from West Hollywood. My vote was cast after hearing public testimony in which residents overwhelmingly supported the project.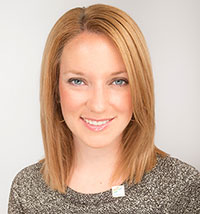 The legendary Arts Club was founded in 1863 and is a membership venue for creative professionals to work, meet, and create — with a more affordable price point than other exclusive clubs. The overall project also includes nightlife destinations that will activate the pedestrian experience on Sunset with live music and restaurants. I am particularly excited about the public benefit space that will be made available to ALL West Hollywood residents for art exhibits, live performances and rehearsals, and other creative outlets to be curated by the Arts Club staff. Additionally, a new source of revenue for funding the arts in our schools is a community win-win.
Throughout this process, I recognized the need to address issues that workers face throughout the city including securing benefits such as healthcare, transportation options, and a wage that affords people to live in West Hollywood; prioritizing a safe working environment; and having the ability to negotiate for their wages and benefits. I support the rights of workers to have a say in their employment agreements and am especially interested in creating safer working environments for all of West Hollywood's employees. And I raised these issues as part of the City Council's debate on the project.
After the project was approved, a petition was circulated seeking to reverse the City Council's decision. Signature collectors offered many reasons for community members to sign the petition, highlighting the need for low-income housing. I am a strong supporter of bringing more affordable housing to our community and am dedicated to exploring both traditional and innovative methods to make that a reality. However, there is no proposed plan to convert the Hustler store into low-income housing; that has never been contemplated by the Sunset Specific Plan or in any other discussions about the future of the Sunset Strip.
That's why I voted in favor of bringing this project to the ballot, instead of reversing the City Council's decision altogether. I see the prospective benefits that this project will bring to West Hollywood. I also understand that we have to explore issues of economic justice, worker protections, and the kind of jobs and working environments we want to create in our high-profile commercial corridors. I hope this is where the debate on Measure B will focus – not on demonizing workers or on misleading the public about what the city plans for development in our community.
I am eager to explore all possibilities to bring creative businesses to West Hollywood while simultaneously providing more affordable housing and economic opportunity for those in need. We can do both – beyond the scope of one project – if we are all committed to these outcomes.
b) After reviewing input from a survey of West Hollywood residents, who overwhelmingly supported a tax on cannabis, I voted in favor of placing this proposed tax on the ballot. While I am mindful that too high a tax burden might encourage consumers to go back to the illicit market – which I do NOT want to see happen – I support the ballot measure because I believe West Hollywood deserves to benefit from our hard work in bringing this new economy into our city. The proposed tax rate is lower than that proposed in the City of Los Angeles, and allows West Hollywood to invest in the services that people have come to know, love, and expect of the city as well as in enforcement to make sure this new economy operates as it is intended.
BRENDAN HOOD
a) What troubles me about the Arts Club project debate is not the project itself (I'll be voting Yes on Measure B). It's that the City Council will happily throw out existing zoning rules for commercial developments but won't even defend the Planning Commission when it approves residential projects that adhere to the General Plan, let alone consider even minor changes to the Plan to allow for more residential development.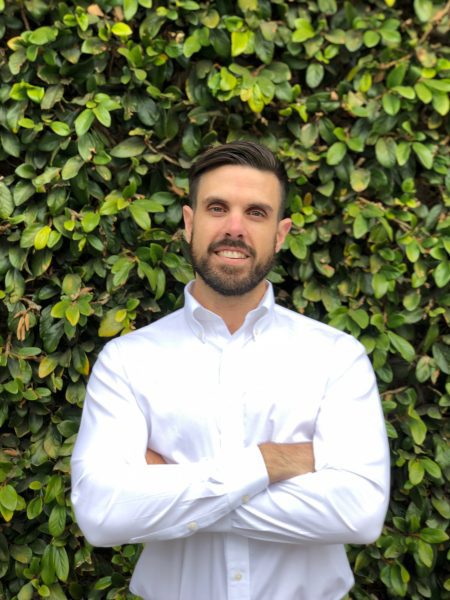 b) It's rare for a government – local, state, or national – to have the opportunity to levy a tax that is both widely popular and will generate sizable revenues overnight.  The proposed 7.5% tax on recreational cannabis checks both of those boxes. 
But for a city that has seen steady growth from existing tax revenue streams and has sound public finances I question whether a cannabis tax is necessary at this time and worry that this windfall could be squandered.
Before I decide on how I will vote on Measure Y I would like to see more detail on exactly how the city intends to use this revenue. Will it go towards lowering fees for residents and businesses? Or will it be spent to expand city services?
DUKE MASON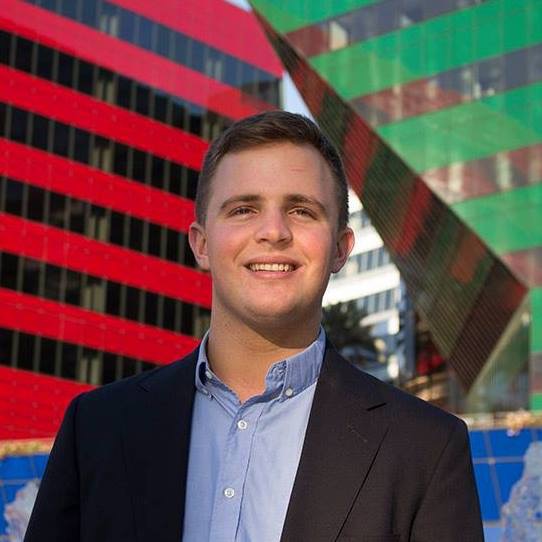 a) I am against the ballot initiative to repeal approval of the Arts Club. In my heart, I am a strong supporter of Unite Here!, the hospitality workers union that has been the major force behind the campaign for repeal. I worked closely with them, along with the legendary activist Cleve Jones, on the boycott of the Beverly Hills Hotel. But as I mentioned above, you have to look at each individual project on its own merits, and there is no real justification or rationale for denying approval of this particular development.
b) In regards to the proposed tax on the sale of cannabis in West Hollywood, I support it. I supported the legalization of marijuana when it was on the ballot statewide in 2016 for this very reason — the revenue. This is an opportunity for West Hollywood to have an additional source of income that we can hopefully channel into areas where increased social services are required, such as homelessness, affordable housing and support for seniors.
LAUREN MEISTER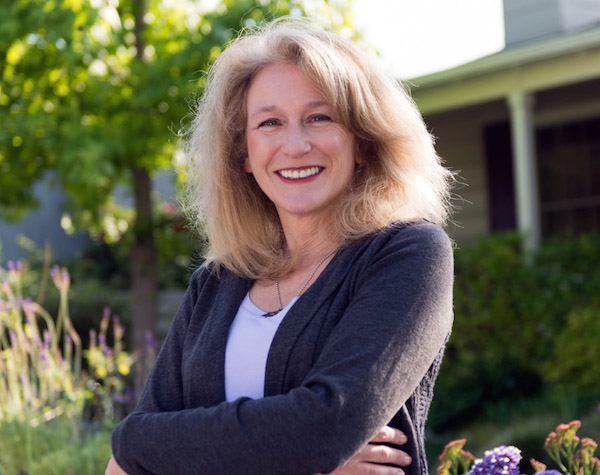 a) I voted to approve the Arts Club project because I thought it would provide a substantial benefit to the adjacent neighborhood as well as to the Sunset Strip in general. As we all know, this part of the Strip has little pedestrian activity and has been in need of some new blood for quite some time. The Sunset Specific Plan is over 20 years old, and it was discussed previously that the City Council might need to look at new development proposals on Sunset on a project-by-project basis.
The Arts Club project had considerable community support – most notably from residential neighbors who actually live adjacent to or within a few blocks of the property. The "public benefits" of the project include a 25-year agreement for a 2,100 square foot public art gallery/rehearsal space on the first floor of the new building (including maintenance and staffing), a $50,000 annual payment from the building owner to the city to be used by the Arts Division to assist and support artists, and an agreement to support the arts in West Hollywood — requiring a $100,000 contribution annually for a period of ten years.
The benefits also include a $1 million cash payment, of which, at least 25% would go to the Sunset Boulevard Beautification Fund, which directly benefits the neighborhood, and at least 25% to the city's Affordable Housing Trust Fund. I made sure to include these provisions in the final benefits package to ensure that the immediate neighborhood would actually see a direct benefit and that the loss of a potential affordable unit on the R4 portion of the property would be accounted for. In addition to the aforementioned benefits, the project would also provide a commercial development impact fee, which goes towards affordable housing.
Unite Here has a right to advocate for its workers; however, I don't think that ballot initiatives every time a project is approved by a City Council majority are the most effective way to address the union's concerns long-term. I'd like to see our business community and Unite Here be open to a dialogue — to build consensus on a way to move forward. As a City Council member, it's not my place to be a negotiator for the union or for developers, but certainly, I prefer not to have disagreements that become divisive for our community. That said, it's in the hands of the voters now, and I'm sure the voters will weigh both sides and make an informed decision.
b) Regarding the 7.5% tax on cannabis, I voted to place the tax on the ballot because the voters should have the opportunity to decide. If approved, the tax will bring in money to West Hollywood that can be used towards additional public safety resources, social services for our older adult and homeless populations, etc. However, the additional tax could impact cannabis sales (i.e., will people be able to buy cannabis for less on the black market, will they go to City of Los Angeles?). So it may be a double-edged sword.
A high percentage of voters in West Hollywood voted to legalize cannabis, and a majority of respondents said they'd be in favor of a cannabis tax in a recent city-sponsored survey. I think voters will come out on this measure and make their voice heard, and I'll work with either outcome.
SHAWN DAVIS MOONEY
No response.
ERIC JON SCHMIDT
No response.
SEPI SHYNE
a) While it is my belief that the Arts Club project will bring a number of economic benefits to West Hollywood beyond simple tax revenues, I have a number of concerns with the plan as approved by the City Council. The current proposal eliminates a residential-zoned parcel that could be used for housing for students, seniors, and disabled individuals, while offering no alternate solution to put more units on the market.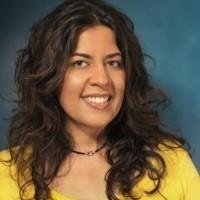 Remember when Aaron Burr told Alexander Hamilton to "talk less, smile more, don't let them know what you're against or what you're for?" I've been told many times that the politically smart position would be to not take a side on the Arts Club project. Burr gave Hamilton great advice for a long, successful career in politics. But I believe you should know exactly what your elected officials stand for. You shouldn't have to guess or decipher politician double-speak.
I support the recension of the City Council's approval of the Arts Club project and believe we must return to the drawing board to work with all stakeholders to advance the project in a way that doesn't make our housing and homeless crisis worse than it already is.
b) I support the proposed 7.5% tax on recreational cannabis sales. This measure is well-crafted and allows the city to raise revenues for public services and for service to our growing commercial cannabis industry. It's also a cheaper tax than the City of Los Angeles places on retail cannabis, which means West Hollywood residents who choose to partake in recreational cannabis use are still getting a better deal than our neighbors. The exemption for medicinal cannabis sales is also important, allowing West Hollywood residents who use cannabis for pain management, anxiety, or other medical purposes continued access to cannabis at affordable rates.
MARQUITA THOMA
I am encouraging people to vote YES on Measure B to support the Arts Club project and YES on Measure Y to establish a recreational cannabis tax.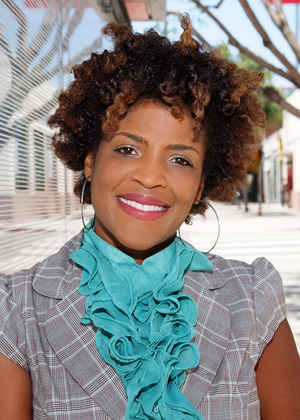 As a City Council member, I will listen to the people who are most impacted by any given development project. The residents of West Hollywood Heights have expressed their support for the Arts Club—as did most of the City Council. That's why I'm voting YES on B.
In recent years, West Hollywood has relied too heavily on parking tickets and meters to fund new projects, more than doubling revenue from parking meters in five years. The revenue from Measure Y—a tax on recreational cannabis—will mean we won't need to rely on things like higher parking meter rates that hurt small businesses to fund new projects to address critical issues like addressing the homelessness crisis. That is why I support Yes on Measure Y.