West Hollywood Residents want to be heard.
As a resident of 30 years, and in my fifth time running for this office, I've witnessed over the years a decaying in our communication with our residents. Many in the next five years will be 65 and over. That's great as long as we have a representative to advocate for our WeHo family.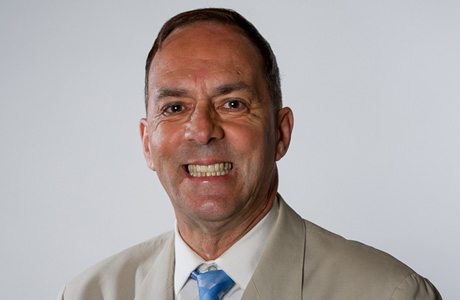 I interviewed with the West Hollywood Chamber of Commerce last week. One of their questions was, "how can you help our business?"
My answer was, you're already out of business. Residents don't feel safe walking our streets, and many businesses close early fearing no one walking or just too much drama. World class cities around the world care about their residents and visitors. That's why they have installed CCTV (cclosed caption television.) They can't stop you from being hurt but will prove who did this to you. Many insurance companies will pay for that video of car accidents, residents being run down in crosswalks. When the rest of Los Angeles finds out that West Hollywood cares about its people, we will stop being the punching bag of the west side.
SInce we are all getting older, we need to triple the social service budget.to ensure our residents have the programming they deserve for our quality of life in West Hollywood. Over the years we have elected public servants to represent us in West Hollywood, only to discover they go their way and collect hundreds of thousands of dollars from out of state developers. Some totaling $100,000. That's why you are not being heard. And what ever happened to public service?
I will spend most of my time communicating with our WeHo family. Residents want to feel like someone cares about them. I DO. All of my decisions will be made with your quality of life in mind.
We did not move to a construction site. We can do a better job with that. All through our neighborhoods we can install solar lighting on our sidewalks.so residents and their guests can see where they are walking.
Cars are being broken into at an alarming rate. Let's fix that. That is such a violation to our investment.
TIme to light up our trees on Santa Monica Boulevard, bringing much needed business to our city. Three walks of fame that will make our city a destination location – Gay Walk of Fame, Rock and Roll Walk of Fame and Russian War Hero Walk of Fame. Let's leave our hard fought history on our sidewalks for the world to see.
Just an observation — are there more garbage trucks in our city than there is garbage? Trucks really impact our quality of life. We can do a better job with delivery times and days so we don't gridlock our city.
Reinvest in boys and girls town, the very engine of our city back in 1984 .Think that we forgot that. Let's make the district clean and safe and gay it up a little.
Gay Pride –for many years we have been stuck in the corner, standing in dirt. Let's close the streets for 72 hours and allow all of our businesses to benefit. And have gay Pride free.
When elected I will move to have many town hall format meetings with all of our residents to hear from you. Your voice does matter.
Working and communicating with you, there is nothing we can't do together without being poisoned by outside money.
Let's say hello to each other again in the markets and sidewalks again. Let's ease parking restrictions on Thursday night until 10 p.m. so that our WeHo family can dine with each other again.
In the end, we are all one west Hollywood family. It's time to start respecting our family members again.
I ask for your vote. I will give 100% to making West Hollywood the cleanest and safest city anywhere, and where there is a middle school.
Thank you
Tom Demille (424) 354-7565
Editor's Note: WEHOville has invited all candidates in the March 5, 2019, election for City Council to submit up to three op-eds each for publication before the election. This is the first from Tom Demille.