The latest campaign contribution reports show that a total of $1.32 million has been donated to candidates in the March 5 election for West Hollywood City Council and to campaigns supporting or opposing tax and development measures for the ballot.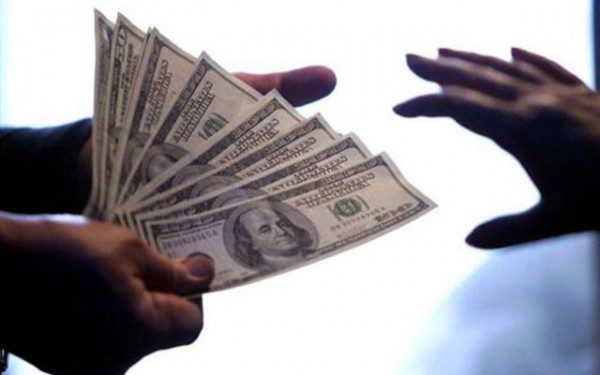 Forty-four percent of the donations of the donations ($578,004) were focused on an ultimately unsuccessful effort by Unite Here Local 11, the hotel and restaurant workers union, to put on the ballot a measure that, if approved by voters, would have forced the West Hollywood City Council to rescind its approval of the Robertson Lane hotel and shopping center project. Faring, the developer of the project, donated $323,054 to an effort to counter the campaign in which Unite Here spent $255,950 to gather signatures of voters to put the measure on the March 5 ballot. United Here failed to get the signatures of 10% of the city's voters, which was the minimum requirement for putting it on the ballot.
Forty-two percent of the donations ($550,000) have gone to a fight over the Arts Club. A committee called Citizens for a Better West Hollywood, organized by United Here, has raised $250,000 to promote a measure on the March 5 ballot that would rescind the City Council's approval of the Arts Club, a project proposed for 8920 Sunset Blvd. that was approved by the Council last year. Residents to Preserve the Sunset Strip, a committee formed by the developer to fight the union's ballot measure, has raised $300,000 for that effort.
The remaining $191,680 was raised by only six of the 11 candidates in the race for three City Council seats.
The three incumbents raised the largest amounts, with Lindsey Horvath bringing in $53,629 followed by John D'Amico ($41,400) and Lauren Meister ($36,321). The fourth-ranked recipient was challenger Duke Mason ($33,480), followed by fellow challengers Sepi Shyne ($17,300) and Marquita Thomas ($9,550.)
Challengers Brendan Hood and Shawn Davis Mooney did not file documents indicating they had raised any money, nor did Tom Demille, who has run unsuccessfully four times before. Eric Jon Schmidt and Jack Cline have both said they would accept no donations for their campaigns.
Meister stood out for having both the largest number of donors (165) and the most who identified as residents of West Hollywood (130). Horvath had 157 donors, only 20 of whom were from West Hollywood. D'Amico had 126 donors, only 34 of whom were from WeHo.
Duke Mason was the challenger with the largest number of donors (148), with 26 of them identifying as West Hollywood residents. Sepi Shyne had 60 donors, with three of them from West Hollywood. And Marquita Thomas had 35 donors, with two of them from WeHo.
Seven of Thomas' donors were members of the Illoulian family, donating a total of $3,500, or 37% of the Thomas campaign's total receipts. Jason Illouoian's Faring is a developer of major real estate projects in West Hollywood. D'Amico received a total of $3,000 in donations from six members of that Beverly Hills family and the maximum contribution of $500 from Parviz Illoulian, another family member who lives in West Hollywood.
D'Amico was the major recipient of money from real estate developers and those associated with them as their lobbyists and lawyers. Thirty-five percent ($14,600) of his donations came from those sources. At least 23 of the donors to Lindsey Horvath were real estate developers or represented them in one way or another. They were responsible for 28% ($10,950) of her donations.
Donations by Council members to one another were indicative of who is supporting who. Lauren Meister donated $100 to fellow Councilmember John D'Amico's campaign. D'Amico and Councilmember John Heilman each donated $500 to fellow Councilmember Lindsey Horvath's campaign, while Mayor John Duran donated $250.