The four medical cannabis dispensaries in West Hollywood, not one of which qualified for a license to sell recreational cannabis, are pushing the city to reconsider.
Representatives of those dispensaries and of those that were granted licenses showed up at a public meeting this afternoon with the city's Cannabis Business License Screening Application Evaluation Committee. Members of that committee were chosen by City Manager Paul Arevalo to conduct an independent evaluation of some 300 applicants for eight cannabis licenses in each of five categories.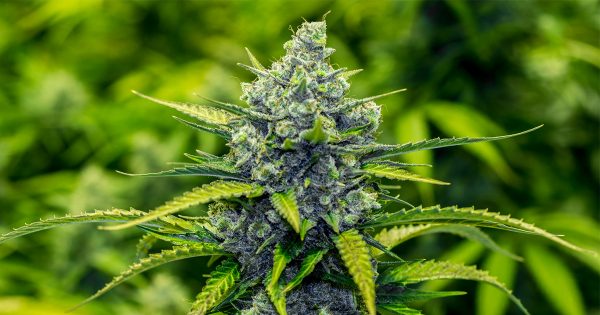 The stated purpose of the meeting was for the committee members to get input from the applicants and then finally affirm their previously announced selections of those applicants who qualified for the licenses. The meeting, which was officially announced on the city's website only three days ago, struck several of those attending as odd, given that the decisions already had been made and announced.
However, it did offer owners and managers of the existing cannabis dispensaries an opportunity to voice their objections to the fact that they weren't deemed eligible for recreational cannabis licenses. All current holders of medical cannabis licenses were automatically qualified for renewal of those licenses. Licenses also were granted for operators of lounges offering edible cannabis, of lounges where cannabis products could be smoked and of cannabis delivery services
Jason Beck, the founder of Alternative Herbal Health Services, located at 7828 Santa Monica Blvd., told the commission that he was "tremendously disappointed" by its decision to qualify AHHS for a recreational cannabis license. Beck said he first opened a medical cannabis dispensary in 2004 and was the first person to make legal cannabis sales in Los Angeles County. He said that today it would not be viable for a medical cannabis dispensary to operate without a license to also sell recreational cannabis, which customers can buy without obtaining a doctor's prescription. "The city would literally be putting us out of business," he said.
Beck's argument was echoed by others. For example, Brandon Perrin, manager of Zen Healing, located at 8464 Santa Monica Blvd., said that 90% of its sales now are for recreational cannabis. Perrin said that included purchases by Zen's medical cannabis customers. He said that eventually medical cannabis dispensaries will have to shut their doors.
Don Duncan, president of Ovest, which operates the LA Patients and Caregivers Group medical cannabis dispensary at 7213 Santa Monica Blvd., said the city's distinction between medical and recreational cannabis use needs to change because the State of California no longer distinguishes between the two, having consolidated licenses for both uses.
Morgon Sokol, who is senior vice president for government affairs at MedMen, whose flagship store is at 8208 Santa Monica Blvd. in West Hollywood, called out its impact on the local economy. She noted that MedMen employs 58 people here and has over 5,000 customers a month. In her comments, Sokol also addressed lawsuits that have been filed against MedMen. One has been filed by employees of its West Hollywood location, alleging they weren't properly paid. The other was filed by MedMen's former CFO, who alleges he was improperly dismissed and that MedMen's CEO and founder, Adam Bierman, made sexist, racist and homophobic comments to the staff. "Unfortunately lawsuits are a fact of life when you run a high profile business," Sokol said, noting that MedMen would fight them.
Aaron Allan, a lawyer for Glaser Weil Fink Howard Avchen & Shapiro, which represents MedMen, offered a more detailed objection to the application evaluation committee's decision decision not to recommend his client be granted a recreational sales license. In a letter to the City of West Hollywood, Allan said the scoring criteria failed to give priority to applicants operating in compliance with the state's compassionate use act, which is required in state evaluations of applicants. Allan also argued that the evaluation didn't give MedMen sufficient credit for already operating in West Hollywood, noting that among the factors to be considered were whether the applicant "demonstrates the ability to operate in a safe and responsible manner in the City, including … connection to West Hollywood … familiarity with the City."
Allan noted that Essence WeHo LLC qualified for a recreation sales license although it is is an affiliate of a Nevada-based company that only held cannabis-related licenses in Nevada and never operated a dispensary in California, let alone West Hollywood.
He also argued that Lynne Lyman, one of the five members of the evaluation committee, was biased against MedMen. "Lyman … should have recused herself from reviewing and scoring MedMen's application," he said in his letter. "Ms. Lyman has expressed bitterness to MedMen in the past after a break in a relationship between MedMen and a non-profit organization with which Ms. Lyman was affiliated. It appears that Ms. Lyman ultimately ranked MedMen the lowest among the five Committee members."
Finally, Allan said MedMen had been approached by successful recreational license applicants with an offer to sell their eligibility to obtain an adult-use retail cannabis license. "By failing to ensure that successful applicants are serious about proceeding to supply adult-use retail cannabis to the citizens of West Hollywood, as opposed to simply monetizing their ability to create a successful application for license, the city's process and scoring decision was arbitrary, capricious and prejudicial as to MedMen," he said.
The City Council agreed in 2017 to grant temporary recreational cannabis sales licenses to the four existing medical cannabis dispensaries while the independent committee evaluated the roughly 300 applications for cannabis licenses. Those temporary recreational sales permits are expected to expire at some point this summer, when those who have qualified for the licenses have completed the process of actually getting them and have obtained the approval of the city's Business License Commission to open a store.
The four existing cannabis dispensaries have banded together to ask that the city reverse its decision to deny them recreational cannabis licenses. "Our businesses were pioneers in the legal medical cannabis industry, providing care for patients in our community," they said in a statement made public today. "Since the recent legalization of adult-use cannabis in California, each of our businesses has also engaged in the lawful sale of cannabis products for that purpose. We should be allowed to continue participating fully in an industry in which we have been pioneers and participants from day one."
When it learned in December that the current medical cannabis retailers hadn't qualified for recreational licenses, the City Council did discuss increasing the number of licenses in that category, something four of the Council members were willing to consider at a future date. Only Councilmember Lauren Meister objected to changing the results of the evaluation process. Meister said it was a shame that the existing businesses didn't qualify for recreational sales licenses. But "it's not a fair practice if you change the rules because you don't like the outcome."
A City Council decision to grant recreational licenses to the current medical cannabis retailers who didn't qualify is likely to raise ethical questions. The current process was designed so that decisions as to who received a license wouldn't be influenced by politics. However, during the license evaluation process, a number of cannabis companies did begin contributing to the Gay Men's Chorus of Los Angeles, a non-profit organization whose chair is Mayor John Duran and which receives substantial donations from other organizations and businesses seeking to do business with the city or get City Council approval of their projects. Those GMCLA sponsors include MedMen and Alternative Herbal Health Services. MedMen's Adam Bierman also has donated $500 to City Councilmember John D'Amico's re-election campaign.
The license evaluation commission voted to affirm its already announced decisions, although Lynne Lyman argued that it should ask the City Council to consider offering recreational cannabis licenses to the existing medical dispensaries.