The Kansas City Star. The Sacramento Bee. The Tacoma (Wash.) News Tribune. The Raleigh (N.C.) News & Observer. The Idaho Statesman. The Bradenton (Fla.) Herald. The list goes on and on.
Allegations that West Hollywood Mayor John Duran engaged in sexually inappropriate behavior with young members of the Gay Men's Chorus of Los Angeles, whose board he chairs, were first published by WEHOville on Jan. 27. Now, after a story on Feb. 5 in the Los Angeles Times that named three of the accusers, the story has gone nationwide. Every publication also has included a mention of a previous allegation that Duran sexually harassed his former City Hall deputy, Ian Owens, which resulted in a lawsuit that the City of West Hollywood settled in 2016 with a $500,000 payout to Owens. (Duran has denied all allegations and has announced that he will step down as chair of GMCLA this summer.) WEHOville also has learned of another complaint filed at City Hall alleging sexually inappropriate comments by Duran at a city event, a complaint that the city has not acknowledged receiving.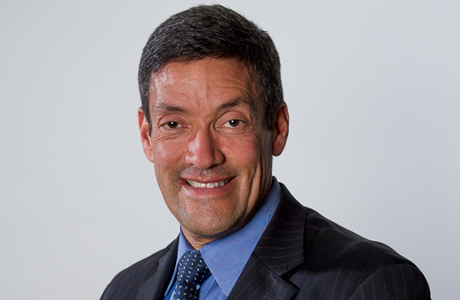 So what has been the reaction of the West Hollywood City Council to these allegations that have tarnished this progressive city's image nationwide, that homophobes will use to support their baseless accusations that gay men are sexual predators, and that now are a part of Duran's Wikipedia profile? Silence. Until Wednesday night that is, when three City Council members up for re-election on March 5 and their challengers were quizzed about the issue by this writer, who moderated a candidates forum hosted by the Eastside Neighborhood Watch Group at the Gateway shopping center.
The question? Given the controversy, would candidates in the upcoming election ask Duran to step down as mayor of West Hollywood if they were on the City Council?  The acceptable answers were "yes" or "no." But the incumbent candidates and three of the five challengers present avoided either of those answers.
Explaining her reluctance, Lindsey Horvath said that City Hall had received only one telephone call and three emails from residents demanding that Duran resign. City Hall got more calls about the use of scooters on city sidewalks she said. Horvath apparently didn't notice that more than 50 residents have posted comments on WEHOville or on its Facebook page saying that Duran should step down as mayor or step off the City Council because of the allegations. It's also worth noting that WEHOville's two stories about Duran and his alleged misbehavior have attracted more than 10,400 readers (although that's admittedly only a fraction of the nearly 100,000 readers who have consumed stories on WEHOville about Ed Buck since Jan. 1.)
Horvath also argued that the City of West Hollywood isn't legally liable for what Duran does at the Gay Men's Chorus, and the city doesn't currently have a financial relationship with GMCLA. She noted that the City Attorney said the Council can't remove Duran from his position as a Council member (which wasn't the question.) And she pointed out that the residents of West Hollywood re-elected Duran to the City Council in 2017, despite the allegations raised in what became known as "Deputygate." (But then Donald Trump was elected president of the United States in 2016, which hasn't stopped the City Council from criticizing his behavior.)
Horvath suggested that Duran consider "taking a pause" from his role as mayor, which also was Councilmember John D'Amico's suggestion. When pressed, they acknowledged that "take a pause" meant voluntarily giving up the role, if only temporarily. Neither Horvath or D'Amico said they would ask Duran to step down.
Councilmember Lauren Meister's response? "I'm not a judge and I'm not a jury, but if it was me I would feel that that would be a terrible distraction from my responsibility as mayor of the city. The people voted him in …. The people who voted him in have options." Again, neither a "yes" or "no."
Two of the challengers – Duke Mason and Sepi Shyne – also said Duran should "take a pause," with Mason saying Duran's future was up to the voters in the 2020 election. Marquita Thomas said "here's too much controversy in the city right now and this is adding to it." But she wouldn't say what she would ask Duran to do if elected.
Tom Demille said Duran should resign from the Council. Brendan Hood, another challenger, noted that "everyone is innocent until proven guilty. But enough is enough. He should resign."
We understand that there's an election on March 5, and those in the running likely want the support of Duran and his cadre of regular voters. But for those members of the City Council who have been active supporters of the #MeToo movement (on whose agenda this Saturday will be the question of John Duran), and for those in the running who want to protect the reputation of a city soiled by the suspicious deaths of two black men at Ed Buck's apartment as well as Deputygate, it's time to act and not obfuscate.