Patricia Nell Warren, the famed lesbian author who ran unsuccessfully for a spot on the West Hollywood City Council in 2006, died on Saturday at the age of 82.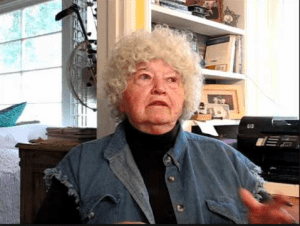 Warren became famous with the publication of "The Front Runner," a novel about a gay coach working as to promote a gay runner for the Olympics The book sold 10 million copies and gay and lesbian running groups across the country named themselves Front Runners. Warren's was the first gay-themed novel to be listed on The New York Times Best Seller list.
Warren wrote eight novels, a memoir and four books of poetry. At the time of her death she was living in Sherman Oaks.
Warren's death inspired comments from friends and followers about how her writing had changed their lives. "I purchased her book The Front Runner in 1974 when I was 15 years old," said Michael Anthony Alago in a post on Facebook. "It was a Bantam Book paperback that costs $1.75. It was the first piece of gay literature that I read. It told the beautiful and harrowing love story set in the sports world between an 'out' American champion long distance runner and his older closeted coach. The writing was so powerful it touched every fiber of my being and allowed me to have the courage be an 'out' teenager. Thank you for life Patricia."
LGBTQ running groups all over the nation are named Front Runners after the book. She was working on the fourth book in the series when she died.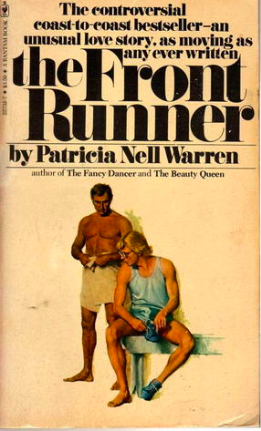 Warren was born in Helena, Mont., in 1936 and grew up in southwest Montana where her parents were cattle ranchers. At the age 18, she wrote a short story that won the Atlantic Monthly College Fiction Contest. Warren in 1957 married Yuriy Tarnawsky, a Ukrainian poet and joined a group of young Ukrainian emigre poets in New York. She began worked for Reader's Digest in 1959, where she worked for 21 years and eventually became an editor.
She published her first novel, "The Last Centennial," in 1971 under the pen name Patricia Kilina. She divorced her husband in 1973 and came out as a lesbian in 1974. Other novels included "The Fancy Dancer," which told the story of a young Catholic priest struggling with his sexual identify, and "The Beauty Queen," which was about a closet gay man trying to come out to his homophobic daughter. She also published two sequels to "The Front Runner": "Harlan's Race" (1994) and "Billy's Boy" (1996).
Warren moved to California in the 1990s. From 1996 to 1999 she served on the Gay & Lesbian Education Commission of the Los Angeles Unified School District and later the Human Relations Education Commission. She was an unsuccessful candidate in the March 2007 election for a seat on the West Hollywood City Council.