This is not an easy thing to say, but I think it needs to be said.
As a young gay man trying to excel in the political realm, I have been the recipient of inappropriate and unwanted sexual advances—both verbal and physical—by men who have held greater and more powerful titles than me. I have witnessed firsthand the entitlement with which some men in power feel they can force themselves on those less powerful than them. I remained silent in those experiences because I thought my speaking out would not only hurt my career, but that speaking out would be a futile endeavor.
And that brings me to my next issue, which, because of my leadership role in this city, I cannot stay silent on.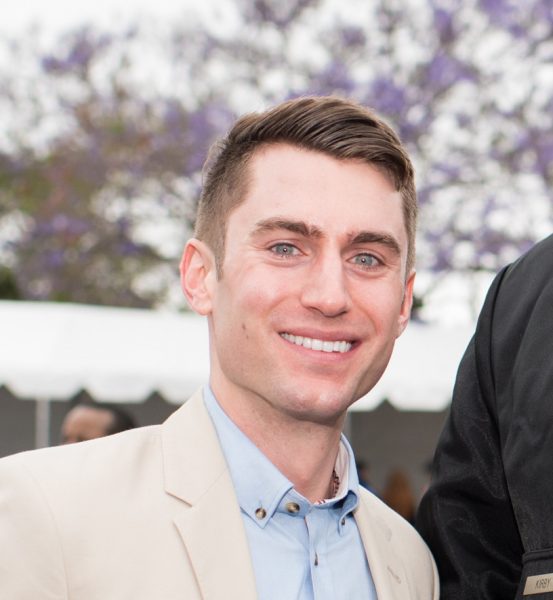 Last week, a new wave of allegations of sexual harassment and misconduct were made against the mayor of our city. A number of news outlets, including the L.A. Times, reported these allegations made by three current or former Gay Men's Chorus members.
One of them alleged Mayor Duran slipped his hand inside his waistband and made sexually inappropriate comments. Another said he left the chorus after Mayor Duran allegedly slipped his hand inside the waistband of his underwear in a changing room before a show — an alleged incident that he called "a traumatic and shocking experience." A third man alleges inappropriate comments.
These allegations follow accusations of sexual harassment by the mayor's former council deputy, and a lawsuit, which the city settled for a half million dollars. In my opinion, whether the cash came from a city account or an insurance provider is irrelevant—I think the cost to the city went beyond a dollar amount.
I believe that when you are councilmember, and especially when you are mayor, you never take off that hat—that the duration of your term in office in the city you is 24 hours a day.
And, I believe, when multiple allegations of misconduct are made against you, it is time to take a pause. When the story is not about West Hollywood anymore, but yet again about the alleged misconduct of its mayor, it's to take an accounting of the situation. We should be speaking about quality of life issues for the tens of thousands who call this amazing city home, but instead, the headlines are about allegations of sexual misconduct.
If what we see in the L.A. Times is true, these are serious allegations! If what was alleged by these three individuals is true, I do not believe this man should hold public office.
I do not believe they have anything to gain by making up these allegations. In fact, they may face ridicule and have their stories picked apart. I think these three individuals are very brave for coming forward and telling their stories.
In other places, these allegations would have been enough for calls for an elected official's resignation. In West Hollywood, we espouse the highest ideals. We are the Progressive City, yet we allow this to go unchecked in our own backyard. I think the silence speaks to a double standard, which I find astounding and embarrassing. It is time that the #MeToo movement comes to West Hollywood. Enough is enough.
It is my personal belief that there will be more allegations in the future. But I believe that what has been alleged thus far has crossed the line of acceptable behavior for an elected official.
Again, I hope the #MeToo movement will finally come to our city—the time will come when we stop automatically dismissing those who come forward to tell their stories. And, in the absence of hard evidence—when it comes down to he said / he said—why do we seem to always err on the side of the person in power, even in light of multiple serious allegations?
Luckily that has been changing in our country, but we must hold our leadership to the same standard we hold others. Before we fix the world, we need to fix ourselves. Otherwise, we are simply hypocrites.
I am calling on this commission to stand with me tonight in calling for Mayor Duran's resignation. Our city can no longer act like these allegations aren't happening or don't matter.
I am also calling on all other commissions and advisory boards in this city to do the same.
And I am calling on the four other members of our City Council to hold their colleague accountable.