The City of West Hollywood has determined that an allegation that Mayor John Duran made sexually inappropriate comments in front of a city employee at an event in West Hollywood Park in October cannot be substantiated.
In a letter to Mike Gerle, the city's event services coordinator, who brought forth the allegation, WeHo's Administrative Services Director Christof Schroeder also said the city couldn't take action on Gerle's allegation that Duran made sexually inappropriate comments to Gerle's boyfriend at a National League of Cities Conference in Washington, D.C. Duran attended the conference in March, representing the City of West Hollywood. Gerle's boyfriend is Dennis Gleason, policy director for L.A. City Councilmember Joe Joe Buscaino.
"Your complaints regarding a Grindr interaction did not involve an interaction with a City employee, and involved a private interaction," Schroeder wrote in a letter to Gerle. "Additionally, the actions were not substantiated, and therefore are not sustained."
The alleged incident at West Hollywood Park occurred during an event featuring Duran standing beneath a large "Trump Baby" balloon, declaring that West Hollywood is the "epicenter of the resistance" to Donald Trump. Gerle's complaint was that Duran made a sexually inappropriate comment to a photographer at the event, suggesting that by laying on his back the photographer was showing his sexual proclivities. Gerle said he was encouraged by his supervisors to report the matter to the city's Human Relations Division.
While Schroeder said Duran's interactions with Gleason could not be substantiated, they were captured by Gleason in screenshots on his smart phone, which Gerle said he could show Schroeder. Those screen shots show Duran apparently reaching out to Gleason, who is in the same hotel. Gleason alerts Duran that they know one another and that he works for Councilmember Joe Buscaino.
"Would Joe care if I borrowed you?" Duran asks, then suggests he'd like to see the view from Gleason's nearby hotel room. Gleason responds by saying that he has a boyfriend, Gerle, at which point Duran says Gleason should disregard his flirt. However, when Gleason notes that another young man is attending the event, Duran responds saying "I should have done an anonymous blow and go with you!" He then says "Blow jobs shouldn't count. But Gerle would hate me."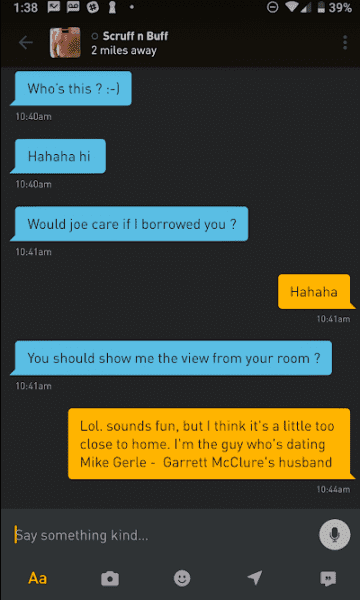 In an email message to City Councilmember Lindsey Horvath, Gleason wrote "I felt very uncomfortable, and tried as politely as I could to extricate myself from the conversation. Eventually I just stopped responding to him entirely, yet he continued throughout the duration of the conference to message me with comments like 'you're in my hotel,' '7 feet away!' "
In a Dec. 5 email to Schroeder, Gerle said that, given the incidents, he felt uncomfortable being around Duran at city events such as Halloween Carnaval, where Duran appeared shirtless on stage.
"I am formally requesting that you keep me out of the same room with John Duran," Gerle wrote. "I am requesting that you keep me off the same stage as John Duran. I am asking you to keep me out of any area where I will be required to interact with John Duran. Shirtless or in a suit, I do not want to interact with a man the City of West Hollywood feels obliged to protect even though he has a history of harassing men like me; like Ian Owens … ." 
In his letter rejected Gerle's complaint, Schroder wrote that "While the allegation have not been sustained, Human Resources recommends continuing to limit your interaction with Mayor Duran, per your request, without diminishing your job responsibilities or opportunities for advancement."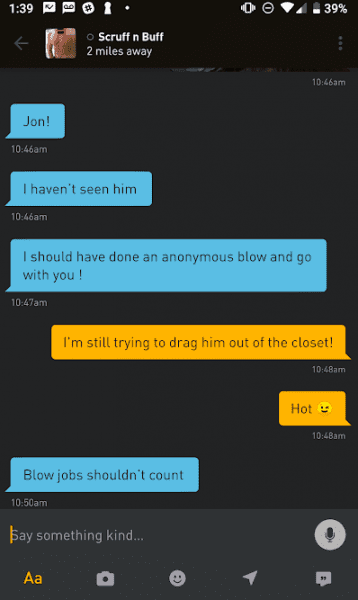 Gleason told Horvath he was inspired to share his story by West Hollywood Public Safety Commissioner Robert Oliver's demand at a commission meeting on Monday that Duran resign from the City Council. Oliver himself resigned from the Public Safety Commission when only one fellow commissioner, Amanda Laflen, spoke up to criticize Duran's alleged misbehavior. That misbehavior included allegations by three young members of the Gay Men's Chorus of Los Angeles, , published in the Los Angeles Times, that Duran either touched them or spoke to them in sexually inappropriate ways. Duran, a lawyer who also chairs the GMCLA board, had denied the allegations.
In his message to Horvath, Gleason cited steps the City of Los Angeles has taken in the past and is taking now to deal with such issues. In 1995, City Councilmember Nate Holden faced lawsuits alleging sexual harassment that Los Angeles paid more than $1 million to settle. Los Angeles has since established a Special Committee on Investigative Oversight, which has investigated allegations of harassment and retaliation against Councilmember Jose Huizar. Mayor Eric Garcetti also has created MyVoiceLA, a website where staffers, city commissioners and others can report workplace bias, retaliation and sexual harassment.
WEHOville has reached out to Duran for comments on the allegation, however he has not responded to multiple inquiries.