The Stonewall Democratic Club, the Democratic Party organization representing LGBTQ people, is asking Mayor John Duran to step down from his seat on the West Hollywood City Council.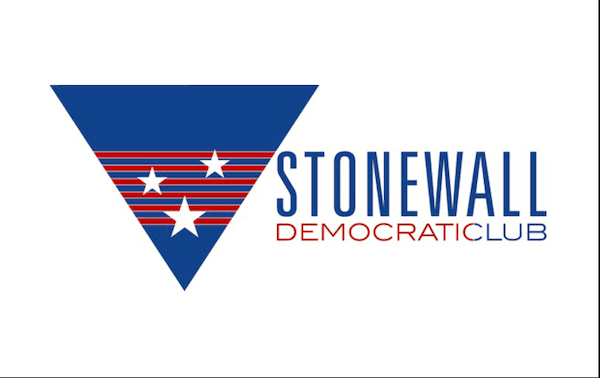 A statement by  Stonewall President Lester Aponte, issued today, criticizes Duran for justifying his sexual behavior by saying that "it is no different from what many other gay men do" and for arguing "that it is consistent with a 'gay male subculture,' that has  insisted on 'maintain(ing) sexuality' in the face of adversity. Mr. Duran's rationalization trivializes the struggle of which he himself was an important part and ignores the pain and suffering and the sense of betrayal of people who have been subjected to offensive behavior from people in positions of power whom they admired  … No one has a license to abuse their public trust or power."
"The Steering Committee of the Stonewall Democratic Club therefore joins Councilmember Lindsey Horvath's call, among others, for the Mayor of West Hollywood to step down from that position and from West Hollywood City Council."
The Stonewall Democratic Club's call for Duran to resign from the Council echoes that from a number of other prominent people who have expressed concerns about allegations that Duran has sexually abused young members of the Gay Men's Chorus of Los Angeles, whose board he chairs.
Those allegations, one of which was initially reported by WEHOville, later were reported by the Los Angeles Times and have been covered by news organizations across the country.  Other young men have posted similar allegations on Facebook.
Duran has denied the allegations that he sexually abused his accusers. However, his denials have been accompanied by his boasts about his overly sexual  behavior and claims that what he does is typical of gay male culture.
Robert Oliver, a young gay man, recently resigned as a member of the West Hollywood Public Safety Commission after only one fellow commissioner, Amanda Laflen, spoke out about Duran's behavior. Three West Hollywood City Councilmembers, John D'Amico, Lindsey Horvath and Lauren Meister, have said they think Duran should step down as mayor.  Councilmember John Heilman has yet to speak out on the issue. 
The City Council on Tuesday will consider reversing an earlier decision to extend Duran's mayoral term, which ends in May, to September. That meeting is expected to be contentious, with a demonstration by members of the #MeToo movement scheduled for outside the City Council Chambers.
"As always, Stonewall stands with the victim of sexual harassment and assault, and condemns such conduct regardless of the perpetrator," Aponte said in his statement. "We also recognized the courage of people who are willing to publicly come out to expose it."