Every City Council candidate will tell you that public safety is an issue of top concern to them. The real question, however, is who actually has the experience, as well as the new energy and ideas, to make a real difference?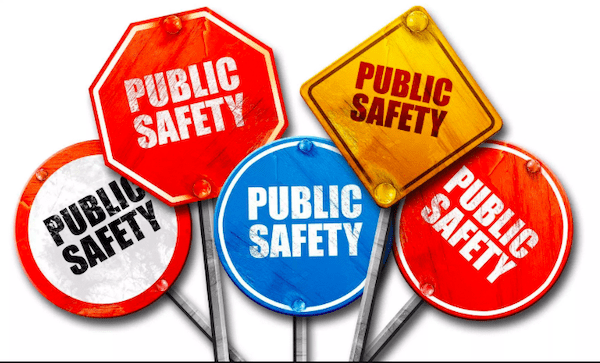 I come to this issue on a deeply personal level. As a gay man who started patronizing the gay bars and clubs on the west side of our city at a young age, I always loved the feeling of West Hollywood being a sanctuary where I could have fun while feeling safe and protected. West Hollywood has always been known as a safe space for our LGBTQ community, and it's critical that continues.
I also know, through my role as a member and former co-chair of the West Hollywood Lesbian & Gay Advisory Board, how concerned people feel about the violent incidents that have occurred in recent months and years, particularly on the streets around and above the bars on the west side on Santa Monica Boulevard. There have been hate crimes, as well as robberies and random assaults, that have no place in our city. That's why I've been endorsed by Equality California, because they understand my commitment to protecting our LGBTQ community is strong and unwavering.
I will work with the Sheriff's Department to increase foot patrols at night around our LGBTQ bars, as well as our rock n' roll bars and clubs on Sunset Boulevard, so that no one ever feels like they are in danger. The area, however, that in my mind has gotten nowhere near the amount of attention that it deserves is our city's Eastside.
As someone who served on the board of the West Hollywood Community Housing Corporation which has had several projects on the Eastside in recent years, I am particularly attuned to some of the problems this area has faced when it comes to crime and homelessness. We've had a lot of rapidly increasing development take place on the Eastside, yet haven't seen an increase in the amount of attention and resources from law enforcement to address some of the unintended consequences — boarded up homes waiting for demolition where transients are living, for instance.
I will make it a top priority to work with the Sheriff's Department to increase the overall presence of law enforcement in the area. Not only foot and bicycle patrols, but a satellite sub-station that deputies can use. I've heard some say that there aren't enough resources or that there aren't enough deputies in order to do this, but to me these are excuses that to me are unacceptable and must be overcome.
We must do whatever it takes to protect our residents– from the families who take their kids to Plummer Park to the people who patronize businesses like McDonalds on LaBrea who are constantly having to contend with random disruptive incidents in the parking lot as well as inside the restaurant. We need to also install more residential sidewalk street lighting throughout all the interior neighborhoods on the Eastside.
Separately from the crime issue, there is also the issue of pedestrian safety, which is of great concern to many. Although I support the Council's recent action to incorporate more crosswalks along Fountain Avenue, these crosswalks will not be effective unless there are more stop lights that slow down the speed of traffic. Fountain is a street that is mainly zoned as residential; it is not meant to be a quick passthrough for people racing through town.
That's why I'm proud to have the endorsement of Councilmember John Heilman as well as the chair of the West Hollywood Public Safety Commission, Jeffrey Waack. I'm running because I want to be your neighborhood public safety advocate on the City Council.