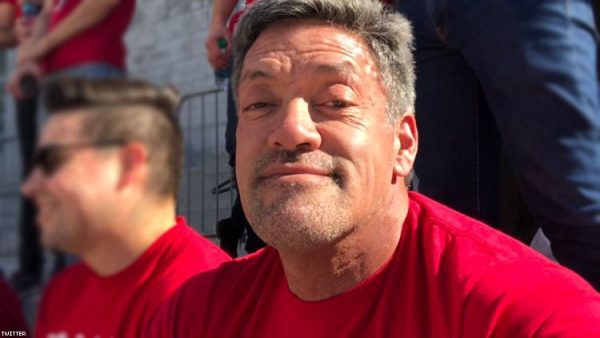 Several weeks of allegations on social media and in the press of sexual misconduct by West Hollywood Mayor John Duran has resulted in a torrent of criticism of him by major local political organizations, three members of the West Hollywood City Council, various city board and commission members, and city residents. (Duran continues to deny the allegations and has garnered the support of a small group of friends and associates.)
The question now is: What next? Will John Duran step down as mayor?  Will Duran step off the City Council? If not, can he be forced to?
Some of those questions are likely to be answered on Tuesday, when the West Hollywood City Council has the second of its twice-monthly meetings. The Council has on its agenda an item that would reverse its earlier decision to extend Duran's mayoral term by four months, ending it in September rather than May. That decision, made earlier this month, was part of a reorganization to prepare for the movement of city elections to the state's general election date in November. Given that Council members John D'Amico, Lindsey Horvath and Lauren Meister (all of whom are running for re-election on March 5) have said Duran should step down as mayor, that item is likely to pass. Councilmember John Heilman has remained silent on the issue.
Also on Tuesday, members of the local #MeToo movement will stage a press conference outside the City Council Chambers at 5:30 p.m. to criticize Duran's alleged sexual misconduct with young members of the Gay Men's Chorus of Los Angeles, whose board he chairs. LGBT groups and prominent young gay activists have begun to equate Duran's alleged misbehavior and his response to criticism to similar incidents that sparked creation of the #MeToo movement, which initially addressed sexual abuse of women by men in positions of power.
The group also will speak out about the status of investigation of the deaths of black men in the apartment of white Democratic political donor Ed Buck, who has a reputation for paying young black sex workers to come to his apartment and use drugs. Duran has been Buck's lawyer for many years, although he isn't currently representing him, and is the largest recipient on the City Council of campaign donations from Buck, with a total of $14,000.
The item to rescind the extension of Duran's mayoral term is on the Council's consent agenda, which means it is among a number of items that will be approved simultaneously without discussion unless an individual Council member objects. However, it's unlikely the City Council will be able to stay quiet about allegations at the Tuesday meeting, given that members of the public are likely to speak out before the Council about it. Duran is not likely to appear because on Wednesday he checked into Cedars-Sinai Medical Center to undergo tests and an angiogram to examine a possible blood clot. In a post on Facebook, Duran noted that he has struggled with blood clots, which can cause a heart attack, for 25 years. He said he will undergo a procedure on Monday to address the issue.
The Council's decision to end Duran's term as mayor in May, as is standard, isn't likely to satisfy critics who have asked that he step down from that position now or leave the City Council entirely. However, the Council cannot legally remove Duran from office. The voters can do that if he runs for re-election in November 2020. They also can do that by launching a recall campaign, which was quietly discussed in 2015. To put on the ballot a measure to remove Duran from office requires the signatures of 20% of the city's registered voters, which would be difficult given that the city's overall voter turnout isn't much larger than that.
The City Council can, however, censure or reprimand Duran and restrict his use of city resources and of reimbursement of expenses he incurs for travel to events such as the annual South by Southwest music festival in Austin, Tex., and the meetings of the National Association of Latino Elected and Appointed Officials, whose board he chairs. Those steps are not on Tuesday's agenda and would have to be considered at a future meeting.
When confronted with the requests that he step down as mayor, Duran's response has been "Hell No!"