A few years ago a woman posted on Facebook that her computer was on its last leg.   She was a local resident and appeared to be on a fixed income.   She was worried and wished for a new computer.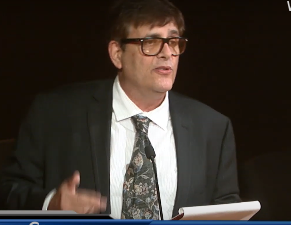 Next to me was an old computer that had not been used for years. I offered it up and brought it to her home. Sadly it wasn't working, and with the sad look on her face I could not leave her empty handed. It was just a couple weeks before Christmas.
Leaving her apartment, I phoned a friend named Manny and told him the story. He offered up $50. I called John Altschul, the planning commissioner, and he offered up $50. Then John D'Amico and another $50 and then John Duran and another $50. One call led to another, and it became a community effort to do a good deed for a local resident. I soon headed to Best Buy and pitched in the balance and then delivered a brand new computer to this nice lady who was so thankful. Merry Christmas!
Her smile meant so much, but it was just a few weeks ago on my 60th birthday when I woke up to a letter from my sister appearing in WEHOville. My sister touched me as did this woman from years back, and then it hit me. It hit me what I want to do with my assets and my future and for the City of West Hollywood. I'd like to put smiles on people's face who have special needs. I want to make people happy.
The next email was to my accountant was to set up a new 501 (c3) corporation, "WeHo Wishes." Our goal is to lift this community from the bottom up. To give some hope who have no other means. To give a gift of love that cannot be filled with a local or county social service organization.
Well, we can't give someone a new heart, or a brain, or courage. But we can ask you to look down the hallway at the senior citizen who is in need of an electric scooter and make a wish West Hollywood. Or look across the street at the family with the autistic kid who can't afford a day at Disneyland. Make a wish West Hollywood.
We will start with small dreams and more compelling needs might require awareness and community participation. Together we can take care of our most vulnerable residents in so many ways other than what government agencies have to offer.
You can also be a WeHo Angel and join us. Help us to us make a wish, help us deliver a wish to someone in need. If your interested please email larry@wehowish.org . Our board of directors of community leaders is forming and funds have been committed to start granting wishes this holiday season.
Thank You West Hollywood for the joy that you have given me. Let's puts smiles on people's faces. Let's restore our sense of community.