During every West Hollywood City Council election campaign, WEHOville invites the residents of West Hollywood to write us and note the issues that matter to them, the issues they want their candidates for City Council to focus on.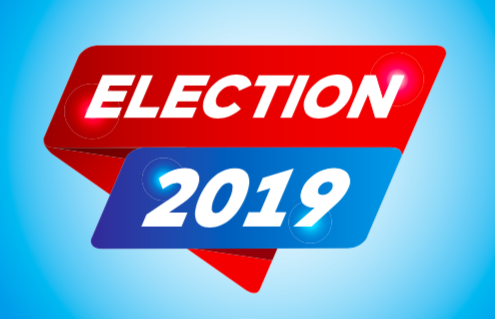 Today we are publishing the final in  a series of questions from the Citizens Agenda and answers to them from incumbent candidates and challengers. Noted below are those candidates who have not responded questions from the citizens of West Hollywood.
Previous questions and answers can be found by typing Citizens Agenda 2019 in the search box to the right of this story.
7) The number of homeless people in West Hollywood doesn't appear to be going down. It is very common to see people sleeping on sidewalks or parks. The city has an array of services for homeless people and has appointed someone to focus specifically on the issue. What more can or should the city do to address the presence of homeless people in West Hollywood? Should the city's focus be providing services (food, showers, clothing, etc.) to homeless people or trying to remove them from public places?
JOHN D'AMICO
Our city is impacted by the regional homeless crisis.  We are working along with our L.A. City, L.A. County and state partners to help people move from the street to shelter and permanent supportive housing.  The number of homeless  – more than  45,000 – in the L.A. region is more than the number of residents – approximately 36,500 – in the city of West Hollywood.  Our city's share of the homeless has been steady at about 120 for the past two years.  We have been successful at moving about 25-30 people off the streets into permanent housing every six months, through drug rehab programs, through homeless outreach programs and through our large network of service providers.  That is a major accomplishment – about 25% of our homeless are housed every six months.  But those people are replaced by new homeless people who move into the city, or some of the same people who become homeless again.  
The coordinated effort is working.  L.A. City has opened several new shelters, and L.A.  County is committing funds – most recently $300,000 to the City of West Hollywood to identify sites for permanent shelters.  I have advocated that the county allow us to use some land at the Metro site near the Sheriff's Station for a shelter or day care facility,  believing that a service model that works with people in a system is better than one that only works with people on the street.  
Our commitment to the resolution of the homeless crisis will need to be formidable. It is my belief that as the regional housing crisis subsides with the building of hundreds of thousands of units across L.A. County  the regional homeless crisis will also subside, but that is likely five to seven years away before we will begin to see the kind of results we could call a success.
JACK CLINE
No response.
TOM DEMILLE
The homeless situation is a difficult one. But I don't believe we as a city have tried everything.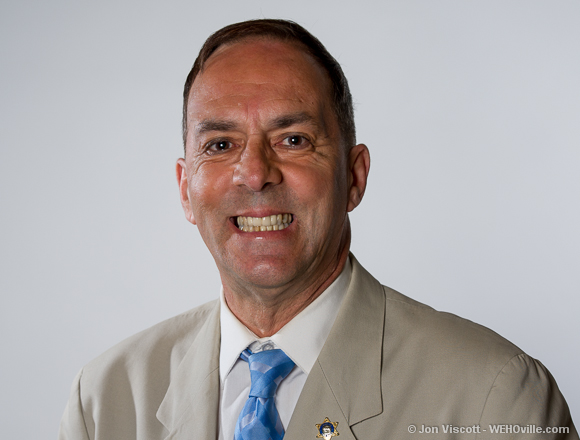 Many cities have laws on the books ie. vagrancy, loitering, blocking sidewalks, stolen shopping carts, digging thru trash dumpsters. None of these laws are being enforced.
It's not lawful to be homeless, stand in front of a restaurant, and literally put them out of business. If elected I will move for a homeless state of emergency, and call the Red Cross in our city to screen all of our homeless for typhus fever. Which is on the rise all over Los Angeles.
I will form teams of caring people to go out into our community to document and help all that will take our help. Will do that three times. After that I will move to enforce all of our current laws.  Many are violent and mentally challenged.
Working with other cities to establish a place where all homeless can access ,food, clothing and health and mental services.
As I imagine how a homeless man or woman could brave the cold and try to find a place to lay your head down, without getting killed while your asleep.
Regardless if I'm elected I will use every tool and every law on the books to ensure our city stays a place where everyone feels comfortable to walk our west Hollywood streets. God help them all tonight in the cold.
BRENDAN HOOD
We should first rush to provide the resources, like mobile showers, to maintain basic hygiene to reduce the immediate risks to public health.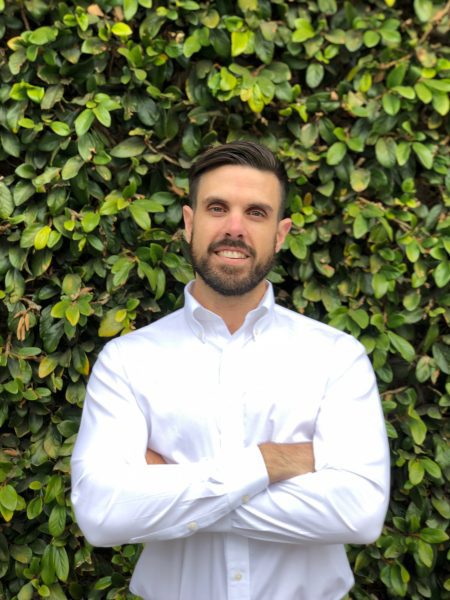 But to make a lasting impact on the homeless crisis we need to stop making the problem worse by ending bad policies. One of the biggest causes of homelessness is financial stress. Far too many are an unexpected illness or surprise expense away from being pushed onto the street. High housing costs and poor public transportation increase the likelihood of this happening.
The entire region also needs to invest in more shelter facilities. The region has only roughly one  shelter bed for every four homeless persons.  And even if we did manage to build enough beds,  many homeless people are reluctant to use a traditional shelter for health and safety reasons. Some of that additional investment needs to go towards building and operating facilities with comprehensive housing solutions and offering on-site counseling and health services in addition to a place to live.
LINDSEY HORVATH
I support the multi-level approach which the city has adopted.  This includes the city contracting and collaborating with social services agencies to broaden and deepen the level of service to our homeless population as well as working with our local law enforcement leaders to ensure residents and visitors in our city are able to remain safe. In 2018, the city was able to get more than 50% of the people identified through the homeless count into housing and even more into supportive services. Our efforts are working but they need to be adopted beyond our borders.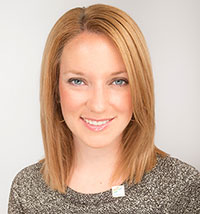 We are experiencing a homelessness crisis throughout the Los Angeles region, and West Hollywood is unfortunately no exception. The homeless population in L.A. County is more than the total number of residents in the City of West Hollywood. So even when the city's efforts have been successful and we have been able to get someone into the housing and/or services they need, there's often another person who arrives in our community needing help, too. We must collaborate and coordinate with neighboring cities as well as the county to maximize the effectiveness of housing options, services, and support for our homeless.
For example, I was proud to support Councilmember David Ryu in his efforts to open women's bridge housing on Gardner, just north of Fountain, which will provide 30 new beds as well as services for women experiencing homelessness. West Hollywood neighborhoods will benefit from this resource. We must also encourage the county to adopt inclusionary housing policies, especially since the Measure H funding for housing that West Hollywood voters recently approved is controlled by the L.A. County Board of Supervisors.
In West Hollywood, we have not only increased funding for services and housing, but also invested in dedicated staff – at City Hall AND at the local Sheriff's Station – who work every day on these issues. We now have a dedicated Mental Evaluation Team (MET) officer in our station, who is able to go out on calls with deputies and diagnose people on the spot to get them the help they need instead of criminalizing homelessness. This is signature to West Hollywood; before our officer, there were only two MET officers serving all 88 cities in L.A. County.
I am appalled by regional efforts to criminalize homelessness or to pass the responsibility of developing affordable housing onto other communities. West Hollywood has consistently met our state-mandated housing goals while also leading the way in inclusionary housing policies to create more income-diverse housing – but that doesn't mean we should carry the load alone. West Hollywood must continue to be an innovative leader as well as a safe place for people to live their best lives.
DUKE MASON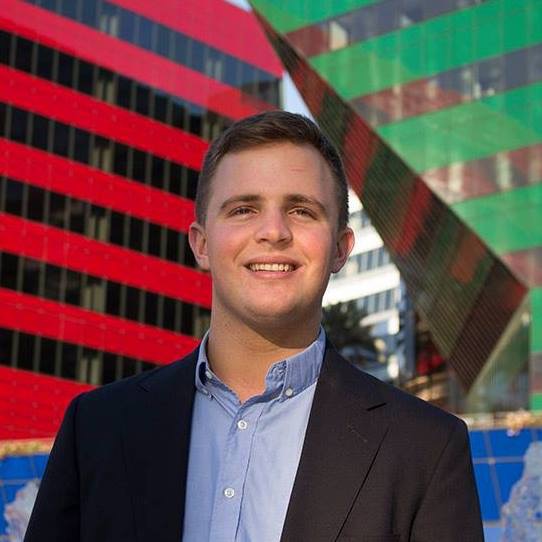 It may be politically risky or controversial to say in some circles, but I believe we cannot have a serious conversation about ending homelessness unless we first talk about the need for building more housing. Other cities such as Salt Lake City, Denver and Minneapolis have made significant strides in ending chronic homelessness by implementing a "housing first" policy, which means partnering with non-profits to build permanent housing for the homeless and making sure they have a stable, secure roof over their head. Only then can you begin to provide them with the other services they need (mental health, employment etc.).
I believe WeHo should stop outsourcing this problem, take ownership of the crisis and work with non-profits to build more housing for the homeless within our borders. We can also re-open the West Hollywood Homelessness Center which was closed years ago.
LAUREN MEISTER
I am on the city's Homeless Initiative Subcommittee with Councilmember Heilman. Through the city's homeless initiative, we have linked homeless people with social services, shelter and permanent housing. An outreach team goes out daily to make contact with the homeless in our city. We have a multidisciplinary task force consisting of mental health professionals, shelter and housing providers, substance abuse rehab providers, and public safety personnel. We have worked on an education campaign and collaterals (hand-outs) with information on social services providers and resources.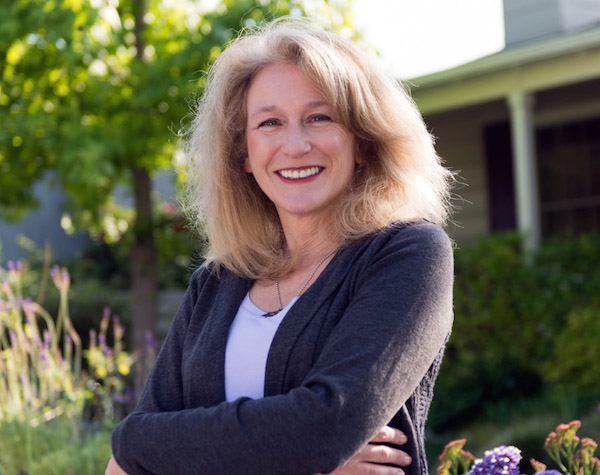 I'm continuing to research short and long term solutions.
1.         I have asked staff to create a category on the West Hollywood official city app to be able to report homeless individuals and transients to make it easier for our social services providers and deputies to offer assistance.
2.         I have asked staff to study the feasibility of partnering with L.A. County to create a temporary "drop-in" or service center at the Metro Division 7 site, and to vet the idea among residents and businesses as part of the Metro Division 7 property visioning process. A drop-in facility could provide non-shelter services such as a restroom, shower, laundry and, importantly, access to medical and psychiatric services, legal services and case management. Right now, the West Hollywood Library is essentially acting as a drop-in center, and that's not the best use for the only county library located in our city.
3.         I've asked staff to look into conducting qualitative interviews among formerly homeless people — to learn what barriers prevented them from seeking help previously, and what factors ultimately influenced them to accept services and housing.
4.         We need to educate our residents and businesses in terms of what they can do (and should not do) to help. I initiated the Homeless Services Meter Donation program, meters that accept donations to go towards homeless services. In addition, the communications team created an education campaign, for which Councilmember Heilman and I provided feedback.
5.         I'm looking to other cities that have been successful in curbing and decreasing homelessness to see what's in their toolbox. For example, I recently put forward an initiative to create some type of work program. These types of programs have been successful in other cities. We don't need to reinvent the wheel – we need to utilize what works.
We do need to look further at ways to make sure our residents, business employees and visitors feel safer on our streets and in public places. Walking the neighborhoods, this has been the number one concern.  First, we must make sure that the Sheriff's Department is using all tools at its disposal,  from arrests for criminal activity to discouraging loitering, trespassing and blocking the public right-of-way.  But we must also make sure there are options for those committing these less serious, but still impactful, infractions – because homeless people need someplace to go.  They need services as well – because many are using drugs or alcohol, or they have mental health issues.  This is where the county is supposed to help with Measure H funding. We need more shelters, as well as transitional and permanent housing with wrap-around services.
In 2018, new legislation was passed — SB 1045 — to give more power and flexibility to judges in L.A., San Diego and San Francisco counties to order treatment for certain people suffering from mental health and addiction. Considering the proportion of West Hollywood's homeless population who have these types of issues, this new law will be helpful – as long as L.A. County provides the facilities and we (meaning our public safety personnel) utilize it.
SHAWN DAVIS MOONEY
No response.
ERIC JON SCHMIDT
No response.
SEPI SHYNE
The city's focus should be on what we know works: a housing-first approach to ending homelessness. Supportive services like showers, food, temporary shelter, footcare, etc., are well and good, but they treat the symptom of homelessness, not the root cause. While many unhoused individuals suffer from drug addiction or mental illness (or both) the primary cause of homelessness in West Hollywood and in Los Angeles County is the shortage of affordable housing. In particular, LGBTQ+ youth and seniors are disproportionately impacted by our housing crisis.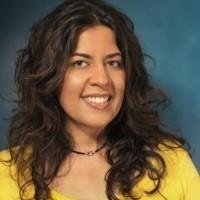 Seniors below 65 are particularly vulnerable, unable to access Medicare benefits, and 80% more likely to experience discrimination or abuse in assisted living facilities than non-LGBTQ+ seniors. From day one, I will work to expand inclusionary housing policies to keep West Hollywood residents in homes they can afford. I will fight to establish a senior living development with public or private partners to provide affordable living with supportive services including counseling, recovery assistance, and other key services to so that our seniors can age-in-place with dignity. Furthermore, I will fight to keep our regional partners in the City and County of Los Angeles accountable to ensure we get our fair share of Measure H funds and that they're doing their part to combat homelessness.
MARQUITA THOMAS
This isn't an either/or question.  I've said repeatedly that homelessness in West Hollywood is a humanitarian crisis.  It is not a question of "can we do better?" but a mandate that we MUST do better.  Providing services helps get the homeless off the streets.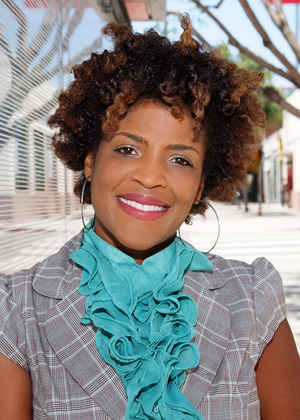 West Hollywood's homeless must not be seen as a nuisance.  These are people—human beings—who deserve our compassion and support.
The homeless crisis must first be addressed with prevention—making sure we have enough affordable housing and support for our neighbors who have lost their jobs, are going through a family crisis or are facing poverty as they age in place.
The second step is intervention. We must redouble our outreach efforts, expanding the number and frequency of our mobile intervention teams.  If you are on the streets of West Hollywood, even for a day, I want someone from the city or from our agents to reach out and offer help. If you are still there the next day, I want someone to reach out again, and again.
Finally, for those who accept our assistance, we must keep them from slipping out of care and back on the streets.  This begins with offering mental health and recovery services, bridge housing and employment assistance.
While the city is already doing many of things, it is clear to all that we are not doing enough and can do better.
8) Traffic congestion is a major issue in Los Angeles, and especially in West Hollywood. Some argue that traffic congestion in WeHo is worsened by the construction of new housing here. Others say that the major reason for heavy traffic is that our major east/west arteries are used by commuters passing to and from other areas. And then there are those who note that the fact that most who work in West Hollywood live elsewhere, and those who live in West Hollywood work elsewhere, is a cause of rush hour congestion. Are any or all of these arguments valid? And what, if anything, can the city do to address them?
JOHN D'AMICO
The assumptions in the question are all correct.  Cross town traffic, rush hour congestion, workday and nighttime commuter traffic, new kinds of residents and new housing in and around West Hollywood all contribute to our traffic circulation problems. 
It is true that the West Hollywood area (i.e. Los Angeles and Beverly Hills) has many new residents, but the population of the City of West Hollywood has not changed. The city's eastside residential population is shifting from older seniors that do not drive to younger working professionals that have a car and need to commute to work.
As a starting point, every weekday there are about 70,000 trips of people commuting to work east and west and a similar number commuting north and south through the city – every morning and every evening.  New technology has driven many into our neighborhoods in search of a few time-saving minutes. The goal for me as a Council member is to keep the traffic moving on our major streets and limit the neighborhood slalom course option for commuters. It has been my goal on Fountain. Speeds are down. Accidents are way down, and circulation is improved.
Our city has embraced technology that coordinates traffic signalization, and just last week Councilmember Meister and I asked for further refinements in the traffic signalization efforts we have been pursuing for the past 3+ years.
The traffic is unlikely to get better overall, but residents can make simple adjustments that can help with their own traffic and circulation problems. These include traveling at non-peak hours, using rideshare, public and free transportation options. Carpooling and walking when it's appropriate.  These require strategic lifestyle choices and changes that may be hard to imagine and adopt but can make the stresses of being a part of the traffic jam someone else's story.
I ride my bike to work at least once a month and do my best to stay out of my car on the weekend when I can, shopping local and enjoying the neighborhood-serving businesses in our city.
The city has a bike share program that needs some adjustments and additional bike lanes that we are committed to identifying and putting in place. We have two free shuttles for nighttime transportation along Santa Monica and Sunset boulevards. And we are consistently rated the most walkable city in Southern California.
The Metro expansion into WeHo may help some commute to strategic locations – and will certainly raise the profile of transit as a more viable option, but that is at least a decade away. For now, residents may need to expand what they consider their options and enjoy some of the freedoms of alternate commuting options.
JACK CLINE
No response.
TOM DEMILLE
Traffic, traffic and more traffic. That is all I've heard since coming here 30 years ago. But let's do it again. Over the years it hasn't been traffic because of cars. There is bad traffic because of THE TRUCKS.
Cement trucks, dump trucks, garbage trucks, beer trucks, especially on Friday at 5 pm delivering that six-pack of beer from the oversize, overweight, and coming down our small neighborhood streets trying to get around the islands that never been installed in the first place.  ……..remedy? I have many.
First we establish delivery times and days, and enforcement of any company that breaks the rules. $100 fine.
Two, we ban any oversize trucks from our neighborhoods.
Three, we tear up contracts with garbage companies as they have shown us for years that they park three trucks on a small street all the time, like they could care less about the contracts that their bosses sign with the city.
Oh ya, then there is mail, delivery, food, Uber, Lyft and don't forget our cars. Where do we park?
A way  that I would try is actually a trick as we notify west and east side that Santa Monica Boulevard will be in repair for the next three months. Drivers seeing these signs will seek alternative routes, easing our traffic. And frankly our city's leaders and city planning should and could do a better job than building everything at the same time on the same side of our city being built at the same time. AND BANG WHAT A MESS.
Small things like smart street program that allows you to have green lights for longer times because we don't turn red til there's a car needing a green light. Some streets have smart devices installed, but what good is one when all would be optimized and make traffic flow .
Our ticket maids, or traffic enforcement, don't enforce gridlock? Yet they will sit by and wait for you not to turn your wheels, to write a ticket to make sure you never come back to WeHo. Maybe they could better serve us all by getting out of their cars and direct traffic flow as needed, i.e. power outages .
In the coming years we will build micro units with no parking. Enforcement of our existing laws, like gridlock, bike lanes an cell phone usage while driving, that includes lipstick . We also have to dream big, and open every spot at the PACIFIC DESIGN CENTER 24 hours a day. And statistical placement of parking structures.
IF we are to stay west Hollywood, and NOT become the west side of LOS ANGELES, we must enforce and communications with cities next to our city to ensure our surroundings move quickly and without gridlock.
Their is many more things that would improve our quality of life, like lifting parking restrictions on one day a week TIL 10 pm.
SO WE CAN ALL HAVE DINER WITH ONE ANOTHER AGAIN,LIKE WE USE TO. I THINK THAT WE ALL SOLVE MORE PROBLEMS OVER DINER.
Some things will work, some won't .but will never stop trying to improve all of our QUALITY OF LIFE. Thank you all for this opportunity and time. I will never give up thinking everyday, ABOUT YOUR QUALITY OF LIFE.
Thank you tom DEMILLE 424-354-7565
LINDSEY HORVATH
These are all valid arguments. At the request of several neighborhoods, I initiated a citywide traffic study, which the Council unanimously approved, to better understand the issues we face. We have to have the data before we can provide the appropriate solutions.
Construction can cause temporary traffic impacts, which is why the Council required that coordinated construction mitigation plans – including truck routes and parking plans – be created for neighborhoods where two or more projects are happening concurrently. These plans are not only for the benefit of the project teams and staff but they're also available to the public so people can plan around them.
The city does experience a lot of pass through traffic, too. A relatively recent study showed that for every car that leaves the city to go to work, another one comes in for a job in West Hollywood. If we created more jobs in West Hollywood that our residents were interested in pursuing, and/or if employers created more flexible work schedules that allowed employees to telecommute, we would see an improvement to our traffic. However, these changes alone would not be enough to rid our city of traffic congestion.
The only way we are going to lessen traffic congestion is by removing vehicular trips. To do this, we will have to think innovatively and act boldly while ensuring our special neighborhood character is maintained. This is why I have championed policies that encourage live-work units, thoughtful housing that encourages walkability, and public transit.
We have and will continue to embrace forward-thinking policies, as we did by creating drop zones for Lyft and Uber. These zones allow people to safely enter and exit a vehicle while keeping traffic moving. I also supported the creation of our nighttime shuttles, expansion of the Cityline shuttle service to the Hollywood and Highland station, and enhanced Dial-a-Ride services.
Finally, I am very proud to have led in bringing Metro rail to West Hollywood ahead of schedule. When I first started working with Metro on the Crenshaw Northern Extension into West Hollywood, we weren't even going to be considered until 2049. To gain our support for Measure M, Metro worked with us and offered a commitment to having our project shovel-ready by 2020, should funding be available to accelerate the project. Our funding study is underway, and the results should be available in the first half of 2019 to keep us on track to initiate the EIR, which will help us determine a preferred route. It's my intention to spend the next four years holding Metro accountable to their commitments and bringing the Crenshaw Northern extension to West Hollywood for the benefit of our city and the region.
Environmental issues have not been addressed holistically enough, and environmental outcomes are directly connected to development, infrastructure, and traffic mitigation. West Hollywood cannot solve this alone. We need to work towards regional solutions for traffic congestion, and we must take the lead in these efforts. We must continue to nurture innovation. Similar to housing and homelessness, a one-size-fits-all traffic solution does not exist. But by continuing to embrace our role as "The Creative City," I know there is no problem too large to solve.
BRENDAN HOOD
The (little) new housing construction we do have in West Hollywood is not a factor in our traffic woes.  Nor would it be even if we started building the amount of housing we need. 
And while West Hollywood is often a pass through for commuters (either those living in the city or outside) the reason traffic is so bad here (and throughout much of LA) is because of our poor public transit system.
The only way traffic congestion will ever improve is if we provide alternatives to driving, period. That is why projects like the Crenshaw Line extension are so critical.
Expanding public transportation, while necessary, is not the only option available to us.  We can also make it easier to use other forms of transportation, like bicycles and dockless scooters, by improving the visibility of bike lanes, and by lifting the ban on dockless scooter rides originating from within the city limits.
DUKE MASON
Anyone who tells you that there is a quick fix to the traffic congestion problem is being disingenuous. Traffic has always been a problem in West Hollywood and always will be. The only real way to mitigate traffic, which I touched on above, is by building more housing in areas of the city that are easily accessible to public transportation. We need to be much more strategic, creative and innovative about how we can incentivize developers to invest in TOD projects.
LAUREN MEISTER
I would say "all of the above." Because our planning policies haven't been proactive in averting these issues, every new development potentially exacerbates our situation, now. One thing we can do is require developers to do more to mitigate the impact of their projects and/or contribute to wider solutions. We can be smarter about our planning moving forward rather than approving every project that comes before us just because it means more money in the city's coffers. That's the whole idea of planning – the impacts of a project can be significant – or not – depending on how the land is used.
There are also ways our economic development department, working with the Chamber of Commerce, can do more to attract businesses that have higher paying jobs so our residents can afford to live and work in the city.
And, of course, we can make sure that our streets allow for traffic to flow.
While this is a regional problem, one thing sets our city apart. We are already one of the densest cities, not only in California, but in the entire country. We don't have the capacity to continue increasing our density the way the cities around us do. Where more development might slow traffic in areas around us, more development here adds to our already existing bottleneck.
SHAWN DAVIS MOONEY
No response.
ERIC JON SCHMIDT
No response.
SEPI SHYNE
Traffic is a complex issue and anyone that tells you otherwise is lying. That's why we have to address it from multiple directions. I will work to bring West Hollywood into the 21st century with a real-time traffic control center operated by the city. Other cities have used traffic control systems to provide real time management of lights during high-traffic and emergency situations, reducing time spent idling at a stop light and improving emergency service response times.
Beyond that, if we want to get cars off the road, we have to provide alternative ways to travel. Should Measure Y pass on the March ballot, I support using the new revenues to accelerate completion of the Crenshaw Line Extension at the La Cienega alignment, providing much needed mass transit options for commuters into and out of West Hollywood into the heart of Los Angeles.
MARQUITA THOMAS
All these arguments have some validity. Regardless of the cause of traffic, our city can and must do better at getting our main thoroughfares—Sunset, Santa Monica and Fountain—moving. That cannot happen at the expense of commuters cutting through our residential neighborhoods. We can use our creativity, innovation and teamwork to improve gridlock in West Hollywood.
Our city's street light infrastructure is too old and incapable of handling technological solutions that have worked at reducing traffic—like SignalSync in Los Angeles.  Some people have accepted that as a reason to not pursue the latest technology. I see that as a call to do better, and plan for a future when West Hollywood is again a leader in technology and innovation that can help get traffic moving!