Last week I read a statement at the West Hollywood City Council meeting from Mayor John Duran as he was in the hospital and unable to appear. Members from a variety of human rights organizations, including the #MeToo Movement and #Justice4GemmelMoore as well
as public official were expected to speak in protest to alleged sexual harassment and discrimination issues facing a beleaguered Mayor Duran.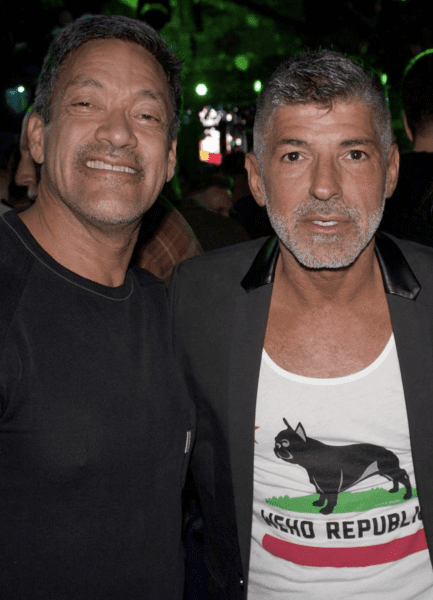 Duran sent the statement to me via text from his hospital bed to which I suggested some edits and more mea culpa, but he returned the statement in its original form, without any edits and "with the advice of 4 political consultants."
I'd usually assert with affection that John's verbosity is legendary, but in this case the statement, in my opinion, was borderline bombastic.
In a text message, he asked "are you sure you want to do this? There will be an angry mob, and I'm afraid you might be manhandled."
I believe everyone has the right to be heard and is innocent until proven otherwise, so I offered to read his statement intact and without my suggested edits.
I was not making an endorsement or offering a personal opinion as to the validity of the allegations made against John or his guilt or innocence.
As I said prior to reading Mayor Duran 's statement, "his 30 years of activism for LGBT, human rights and the fight for equality inspired me to serve our community".
I've thought long and hard about those words "serve my community," the city I love, and what we represent to the world at large. We are a beacon of hope, tolerance and acceptance. I've often said West Hollywood is a city with a small foot print and global impact.
Despite my affection for Duran, and perhaps because of it, I am writing this. The principles of our city and what we stand for are more important that the needs of one individual. I know John Duran has a deep love for West Hollywood, and with that in mind I hope he will understand the need for contrition.
Duran is a friend, but his personal, continued defense of his inflammatory comments is even more offensive and insulting to his purported victims and the public at large, who clearly do not approve of his behavior.
As a public figure, he has an obligation to represent those that elected him in a manner reflective of our city's values, which exemplify unabashed respect for all.
West Hollywood's appointed and elected officials need to lead with dignity, honesty and respect with more awareness in this era where words matter more than ever. To turn a blind eye and deaf ear to the damage John Duran is doing to West Hollywood's reputation, and the hurt he is inflicting on those who love and believed in him, is the epitome of narcissism.
John, if you are listening and reading, please display a modicum of respect for your constituents. peers on City Council and those of us who have loved and admired you. You are dragging West Hollywood through the mud and into the mire of your words, which are perceived as misogynistic and pointedly dismissive of compassion and decency. Accusers have rights too. Everyone who is exposed to your words is the beneficiary of your questionable behavior and assault.
We forgave the Ian Owens "Deputygate" debacle, which cost the city more than money. The shame of public scrutiny and embarrassment not only caused us to question the limits of our liberal beliefs but also to stretch them into a vote that elected you back into office. And that's not to mention the loss of a system that gave residents more access to government and caused hard-working, dedicated public servants to lose their jobs.
We have reached the abyss with the recent and unending piling up with your comments, starting with a WeHo Times interview about a GMCLA chorus member who you referred to as "a skinny Korean kid with pimples on his cheek" and said "come on. Look at this guy. It's just not happening."
Then with hospital bed snickers and snide remarks, according to The Los Angeles Times, "in a status update posted to his Facebook account he (Duran) wrote, "In my hospital room with 4 gay men exhibiting bawdy gay humor to the delight of all in hearing range." When a friend replied, "Careful, some poor fragile thing from the GMCLA Chorus might get her little panties in a wad," Duran gave the comment a digital thumbs up.
Most recently there was your diatribe on KNX radio, where you once again confounded reality by saying: "Let's face it. I'm the only, I think, sexually active member of the City Council."
You have quite simply pushed the envelope on any sense of decency beyond the limits of acceptable behavior, and pushed my belief in your value as an elected public official and Council member over the edge. When you reach the point of using the tactic of "victim shaming" to defend yourself, you become that which you profess to despise, a Tragic Trumpian Clown, putting yourself before God and country, the people and the village.
We are the casualties of your cavalier and hurtful words! In her op-ed in WEHOville last week, Ruth Williams, the longtime Public Safety Commissioner and a founder of West Hollywood, called for your resignation, affirming: "It's a tragedy that his long legacy of fighting for LGBT civil liberties and his contributions are dampened by this alleged behavior."
Whether in the resignation of an appointed commissioner, Robert Oliver, the rebuke of a longtime crusader, Ruth Foster Williams, or the solemn admonishment from your four fellow council members and now from your friend who once called you a mentor, there is a call that is beyond clarion, it is deafening.
It is for an unequivocal apology and an end to your dismissing your indefensibly sexist and racist comments as bawdy or raucous, or for you to resign from the office that we will ultimately regret having electing you to.
Don't destroy the village to save yourself!