The City of West Hollywood is providing a variety of free transportation options on Tuesday to any resident who needs a ride to a polling location.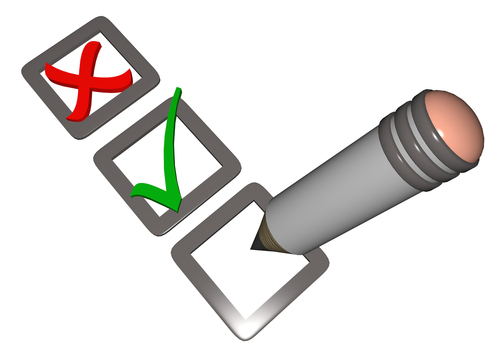 Cityline Local, the city's free shuttle for neighborhood destinations, has stops adjacent to most of the city's polling places. Shuttles will run on Election Day at 30-minute intervals from 9 a.m. to 5 p.m. For more information, including a Cityline route map, please visit http://www.weho.org/citylinewww.weho.org/cityline or call (800) 447-2189.
West Hollywood Dial-A-Ride will provide free direct transportation on Election Day between 9 a.m. and 4 p.m. Residents may request a ride by calling, toll-free, (800) 447-2189 at any time before 1 p.m. on Election Day to reserve a trip.
Also, WeHo Pedals, the City of West Hollywood's bike share program, will offer 60 minutes of ride credit to new and existing members, which is valued at $7. The promotion will be valid on Election Day between 6 a.m. and 9 p.m. (one hour before and one hour after polls open and close, respectively). After 60 minutes of ride time, standard WeHo Pedals usage fees will apply and WeHo Pedals charges for Out of Hub and Out of System Area fees will still apply, except at West Hollywood polling stations. WeHo Pedals users can create or log in to user accounts on the Social Bicycles App, at a WeHo Pedals payment kiosk, or by visiting www.wehopedals.com and can use the promo code Bike2Vote19.
Vote By Mail (VBM) voters can easily and securely drop off their General Municipal Election VBM ballots at the West Hollywood Library, located at 625 N. San Vicente Blvd., through Monday (Mar. 4), during regular library hours, which are 11 a.m. to 7 p.m. on that day. The L.A. County Registrar-Recorder/County Clerk has implemented additional locations, such as West Hollywood Library, for the VBM Drop-Off Program in order to provide voters with easy, accessible, convenient, and secure options to drop off their ballots. 
For more information, city's elections page at www.weho.org/elections. There is detailed election information and there are links to find specific information, such as polling places, and sample ballots. Residents can also find their polling place by visiting www.lavote.net/locator. 
Voters who encounter problems at the polls can seek assistance from the U.S. Department of Justice at (800) 253-3931 or the nonpartisan Election Protection coalition at (866) OUR-VOTE. For more information, please call the California Secretary of State's Voter Hotline toll-free at (800) 345-VOTE (8683).