Mental health and substance abuse issues are difficult to talk about. Whether you or someone you know is suffering, it is important that we reduce the stigma and have real conversations about these issues.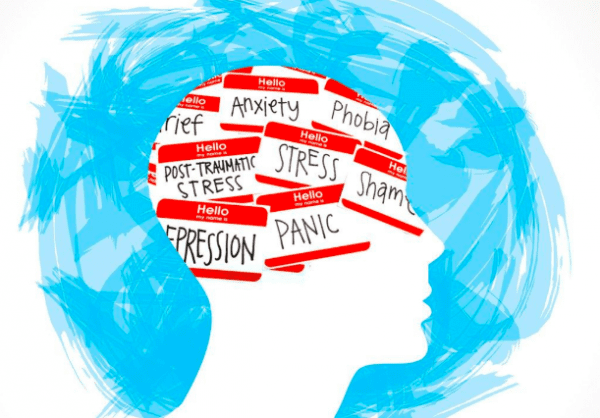 West Hollywood relies on tourism, nightlife and entertainment as engines of our local economy. Because of the prevalence of mental health and substance abuse issues in these industries, we bear a responsibility as a city to have these conversations and provide support to those in need. That's why I've been talking about these issues as a candidate for West Hollywood City Council.
Two of the best natural tools to fight depression are sunlight and exercise. In other parts of the country, people recognize the effects of Seasonal Affective Disorder during the winter when people are deprived of both.
People who work in nightlife and tourism often work from 9 p.m. to 2 a.m. or later. Regardless of the time of year, they may be more likely to suffer from the same effects of sunlight depravation as many others do during the wintertime.
In the last year, West Hollywood's LGBT nightlife community has lost at least four members due to suicide and drug overdoses, including, sadly, one this past weekend. To many, this feels like an epidemic, but nobody is talking about it. That needs to change.
West Hollywood has the resources—and the responsibility—to respond to this crisis.
We need to fight the stigma of mental health and substance abuse issues just like we fought the stigma of AIDS. People need to know that it is okay to talk about their problems and it is okay to seek help.
West Hollywood has wonderful programs for our recovery community. We need to protect and strengthen these programs and take the lessons from them to provide greater access to services from local nonprofits and healthcare providers. We need to explore ways to provide parks and recreation programs that match the schedule, needs and interests of employees in our nightlife community.
West Hollywood voters understand the importance of this silent crisis. Last year, in a city survey, they said that increasing programs to address mental health and substance abuse issues was one of their top priorities—more important than bicycle safety, parks and recreation and services for seniors and the disabled.
Luckily, we as a city have the resources to provide all of these services. In the next fiscal year, the city projects that it will have a $10 million surplus and $120 million in reserves. Those numbers will only increase if Measure Y passes next Tuesday.
What West Hollywood needs is the vision and the courage to attack this crisis with the caring and compassion, creativity and innovation which we hold as our core values.