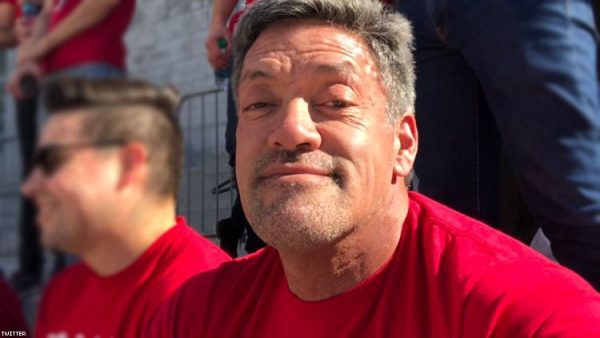 Former Mayor John Duran elaborated a bit on his declaration that he is more sexually active than his fellow City Council members in an interview with Splinter, an news and opinion website operated by Gizmodo.
The story, "Why Are So Many LGBTQ Groups Staying Silent About This #MeToo Scandal," called out organizations such as the Los Angeles LGBT Center, the Human Rights Campaign, the LGBTQ Task Force, the ACLU and Equality California for declining to comment on accusations that Duran sexually harassed young members of the Gay Men's Chorus of Los Angeles.  Duran, who denies those allegations, resigned as chair of the Chorus after those allegations came to light in stories published by WEHOville and the Los Angeles Times.
The story did, however, note that Stonewall Democrats, the state LGBT Democratic Party organization, called for Duran to resign from the City Council. The LGBTQ Victory Fund, which has supported Duran's runs for office in the past, said "current investigations would determine its future endorsement of Duran."
Duran didn't attend Monday's City Council meeting where residents spoke out against him and the Council passed resolutions restricting his city-paid travel and spending and requiring that his meetings with employees at City Hall be monitored. In a post on Facebook, he suggested that he skipped the meeting because of health issues. However, before Monday's meeting he did talk with Splinter's Kate Sosin about his interview on KNX 10.70 radio on Feb. 22 in which he had stated that he was "the only, I think, sexually active member of the City Council.  I don't want to besmirch my colleagues, but I mean, I don't think any of them are having the level of activity I am."
"Duran directly named two colleagues who he said hadn't had sex in 20 years, another he didn't think dated much, and a fourth whom he characterized as sexually inactive due to being married," Sosin reported, without disclosing the names of the particular Council members whose sexual inactivity Duran described. Councilmember John D'Amico, who is gay, is the only married City Council member.
"'And by the way, there's a complete distinction here between gay men and lesbians,' Duran added. 'I think that you'll find more levels of promiscuity and sexual activity on the male side of the gender divide. And on the female side, and I know this because I've talked to many lesbians and straight women over the decades, that women just interact sexually more from their mind.'"
Sosin reports that Councilmember John Heilman, who is gay, declined to comment on Duran's latest remarks and Councilmember Lauren Meister characterized them a distraction for a city with more important issues. Sosin noted that Councilmember Lindsey Horvath stated at the Council meeting that she did not want to have to discuss her personal life because of Duran's statements.
Duran has said he will not step down from the City Council despite the demands that he do.  He is up for re-election in November 2020.