WeHo Reads, and even if you don't (an increasingly common thing in this digital era) you can experience the joy of reading and writing by attending the City of West Hollywood's WeHo Reads literary series.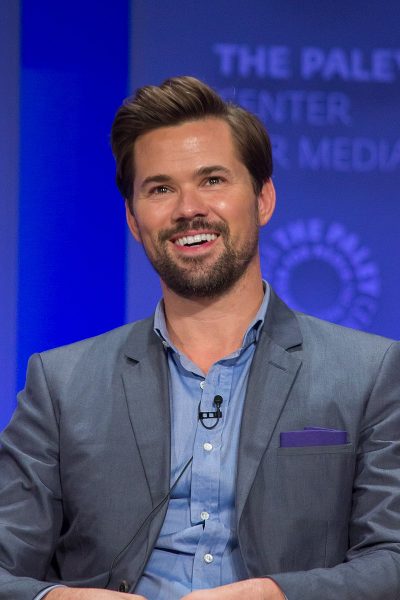 Next up is Andrew Rannells, the star of Broadway's "Book of Mormon" and HBO's "Girls." Rannells will be at the City Council Chambers on March 20 to discuss and sign copies of his new book "Too Much is Not Enough."
An announcement of the book describes it as "a heartfelt and hilarious coming-of-age memoir about a Midwestern boy surviving bad auditions, bad relationships, and some really bad highlights as he chases his dreams in New York City. "
Rannells left Nebraska for New York City in 1997. Like many aspiring young people, "he saw the city as a chance to break free; to start over; to transform the fiercely ambitious but sexually confused teenager he saw in the mirror into the Broadway leading man of his dreams. In 'Too Much Is Not Enough,' Rannells takes us on the journey of a 20-something hungry to experience everything New York has to offer: new friends, wild nights, great art, and standing ovations.
" As Rannells fumbles his way towards the Great White Way, he also shares the drama of failed auditions and behind-the-curtain romances, the heartbreak of losing his father at the height of his struggle, and the exhilaration of making his Broadway debut in "Hairspray" at the age of 26. "Honest and hilarious, 'Too Much Is Not Enough' is an unforgettable look at love, loss, and the powerful forces that determine who we become."
The March 20 event will take place at 7 p.m. at the City Council Chambers at 625 N. San Vicente Blvd. south of Santa Monica Boulevard. Parking is free in the adjacent five-story parking structure with validation at the event.
The event is presented by the City of West Hollywood's Arts Division and Book Soup.  It will include a book signing, with books for sale by Book Soup. Tickets are $26 plus tax (includes one copy of the book) and are available at Book Soup or online.  The event is expected to sell out.
Twenty  free tickets (which do not include a copy of the book) will be provided to West Hollywood residents providing proof of residency via a government ID, lease or utility bill. Confirm your address is in the City of West Hollywood by visiting www.weho.org/streets.  There will be a limit of two resident tickets per person and they may not be resold.
Those tckets can be reserved in advance on a first-come first-served basis by emailing Mike Che at mche@weho.org. The physical tickets must be picked up by 6:15 p.m. on the night of the event, or they will be released to those on standby.
Upcoming 2019 WeHo Reads events, all scheduled at 7 p.m., include:
— Wednesday, April 10: National Poetry Month event featuring Inaugural Poet (for Barack Obama) Richard Blanco and former City of West Hollywood Poet Laureate Kim Dower;
— Tuesday, April 30: Lingua Franca, a National Poetry Month event featuring poetry from around the world curated by City of West Hollywood Poet Laureate Charles Flowers; and
— Wednesday, May 29: Lambda Lit Award Finalists Reading (a One City One Pride event).
For additional details about upcoming events and for more information about the city's WeHo Reads programming and other arts programming visit www.weho.org/wehoreads or www.weho.org/arts.