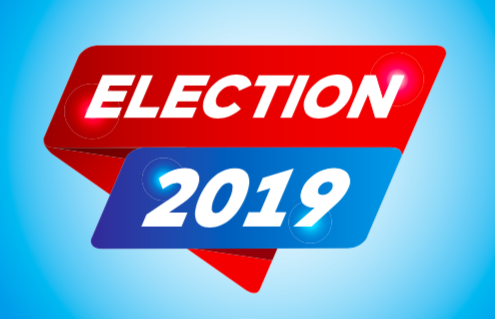 A new analysis shows the impact of spending by political action committees and independent expenditure committees on the March 5 West Hollywood City Council election.
In the March 5 election, the bulk of PAC and IE expenditures went to support incumbents Lindsey Horvath and John D'Amico.  The total of individual contributions to Horvath and spending by groups supporting her was $155,577 as of Feb. 16. For D'Amico, the total was $114,060.  The election cost supporters of incumbent Lauren Meister, who ranked second in votes counted thus far, only $59,651.
Other IE spending was to support challenger Sepi Shyne. As of Friday, Horvath, Meister and D'Amico appear to have won re-election to the three open Council seats, with Shyne coming in fourth, just 185 votes behind D'Amico. A final total including the latest vote by mail ballots is expected to be announced on Tuesday.
An independent expenditure committee raises funds from individuals, corporations, unions, and other groups without any legal limit on donation size. Such committees are formed to support the election or defeat of a specific candidate and may not cooperate with that candidate or his or her campaign. A political action committee pools campaign contributions from members and donates those funds to campaigns for or against candidates and ballot initiatives.
WeHo Unites to Support Horvath and D'Amico, an IE funded largely by real estate interests, billboard companies and others doing business with the City of West Hollywood, was the IE with the largest expenditures, with $64,570 in spending reported thus far. Of that amount, $33,708 was spent on Horvath's campaign, which includes money spent on mailers and advertising. WeHo Unites spent $30,862 on D'Amico's campaign.
It was followed by Unite Here Local 11, a PAC organized by the restaurant and hotel workers union of the same name. Unite Here spent $36,431 on the City Council election, with $16,644 of that going to support Sepi Shyne and $13,218 to support Lindsey Horvath. Unite Here spent $6,569 to support Lauren Meister's campaign. Its biggest expenditure was the $34,905 to fight John D'Amico's re-election. Unite Here also was the unsuccessful backer of a campaign to defeat Measure B, a ballot measure that affirmed the City Council's decision to allow construction of the Arts Club on Sunset Boulevard at Hilldale.
Alliance for Continued Progress Supporting D'Amico, Horvath, Meister spent $3,199 to promote each of those three, for a total of $9,956 to the three incumbents. Its funding comes from Porter24 LLC, a company that provides digital signage to hotels, including several in Greater Los Angeles. Residents Supporting Meister, a committee formed and funded by local residents, raised $1,859 to support Lauren Meister's campaign.
Adding the spending by independent expenditure committees and the Unite Here political action committee to contributions from by individuals to the candidates' campaigns shows the cost per vote was highest for John D'Amico at $48.85. As of Friday's calculation, he had received 2,335 votes, coming in third among the three incumbents. The cost per each of Lindsey Horvath's 3,761 votes counted to date was $41.37. For Sepi Shyne, who came in fourth with 2,150 votes, the cost per vote was $18.55. For Lauren Meister, who came in second with 3,441 votes, the cost per vote was $17.34.
Supporters of Duke Mason, who came in fifth with 1,255 votes, paid $36.04 per vote.  That cost was $13.40 per vote for Marquita Thomas, who came in sixth with 1,028 votes.  Brendan Hood's 460 votes cost $5.42 each.  No money was spent on the failed campaign of the four remaining candidates – Tom Demille, Shawn Davis Mooney, Jack Cline and Eric Jon Schmidt.
NOTE: An earlier version of this story erred in stating the total contributions to incumbent candidates Lindsey Horvath and Lauren Meister. Those errors have been corrected.