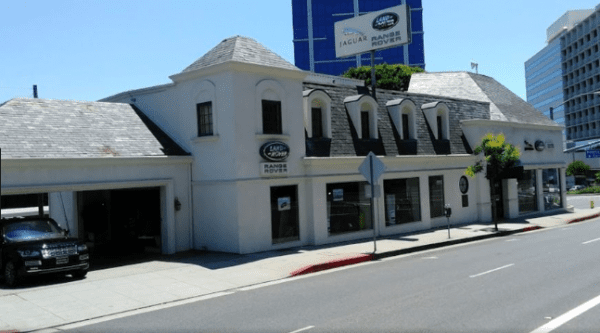 Hornburg Los Angeles plans to leave its West Hollywood location and move to the old General Motor car dealership location on South La Brea Avenue at West 4th Street in Los Angeles.
The move, which was first reported in the Larchmont Buzz, means West Hollywood will lose what is perhaps its best-known luxury car dealership. From its location at 9174 W. Sunset Blvd., Hornburg sells brands such as Range Rover, Land Rover and Jaguar.
General Manager Martin Dodsworth told the Buzz that renovations on South La Brea building, which has been vacant since 2017, will begin in June. He said the Hornburg dealership will open for business there in June of 2020.
Dodsworth said the new dealership will include three floors, each with between 26,000 and 27,000 square feet of space that will house a 20-car showroom, offices and a service department. Currently the service department is at 1520 Wilcox Ave. in Hollywood, some distance from the West Hollywood dealership.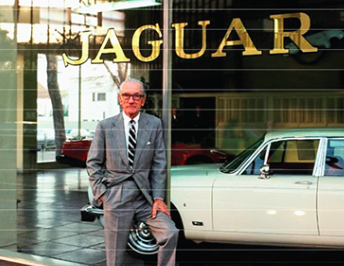 West Hollywood's Hornberg location opened in on Sunset Boulevard in 1974, 10 years before West Hollywood's incorporation as a city. Charles H. Hornburg Jr. also opened a location that year in Santa Monica, and became the first importer of Jaguars into the United States. The dealership currently has locations also in Newport Beach and Mission Viejo.
The Hornberg website chronicles the history of the business, initially a distributor rather than a dealership, with stories such as the coin toss between Clark Gable and publisher Hastings Harcourt that Gable won, allowing him to purchase the first Jaguar available in the United States. Other celebrities such as Frank Sinatra, Jerry Lewis, Burt Bacharach and Jayne Mansfield also became fans of the Jaguars that Hornburg imported.
"For nearly six decades, Hornburg has ranked in the top bracket of dealerships in the country," says the dealership's website. "In April 2001, the dealership was acquired by Pendragon North America Automotive. Since the acquisition, they have undertaken a complete renovation of the facilities and continue to develop the Hornburg brand."