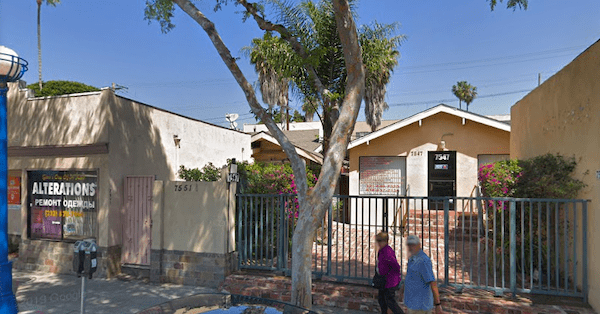 "Behind Illicit Massage Parlors Lie a Vast Crime Network and Modern Indentured Servitude." That's the headline of a story published in The New York Times on March 2 that describes a "$3 billion-a-year sex industry that relies on pervasive secrecy, close-knit ownership rings and tens of thousands of mostly foreign women ensnared in a form of modern indentured servitude an industry."
The Times said law enforcement reported that there were "an estimated 9,000 illicit massage parlors across the country." A handful of those apparently are in West Hollywood.
Our city of 1.89 square miles is home to nine active massage parlors listed on RubMaps.com, a "Yelp" for customers of illicit massage parlors who rate and describe their satisfaction with the sexual services they receive. All are located on Santa Monica Boulevard, sometimes in places difficult to spot while driving down the street. Another nine West Hollywood parlors listed on RubMaps have closed over the past three years. Two massage parlors identified on RubMaps as located in West Hollywood are on La Cienega Boulevard and actually just outside the city limits.
The 722 highly erotic reviews posted by customers of the West Hollywood and La Cienega Boulevard massage parlors on RubMaps describe paid sexual encounters with young and middle-aged women, most of whom are Asian or Latina. On RubMaps the parlors are described as offering Asian, Chinese, Dominican, Korean, Latina and Thai massage, with only one labeled as offering "Caucasian massage." The preponderance of Asian and Latin women is unusual in a city where women of an Asian or Pacific Island ethnicity make up only 6% of the female population and those who are Latin or Hispanic constitute only 9% according to a 2010 city "Status of Women" report.
The reviews make clear virtually all of these businesses are more about sex than shiatsu or Swedish massage. They use highly explicit terms that describe the type of sex that takes place. Most use some sort of slang, like BJ for oral sex or CFS for sex with a condom Each reviewer is asked to note the ethnicity of the masseuse, estimate her age and height, describe her hair and eye color and breast size and whether her breasts appear to have had implants. The site also asks reviewers to describe the hair over the masseuse's vagina and to note whether she offers any of nine highly specific sexual acts, including oral sex and anal sex. Often the reviewers call the parlor manager the "mama-san," a Japanese or East Asian term for a woman who runs a geisha house or bar or nightclub, further emphasizing the Asian culture of the parlors.
A client who visited Be Be Aromatherapy, the massage parlor at 7541 Santa Monica Blvd., posted a very explicit review on RubMaps, most of which cannot be published on WEHOville because of its highly sexual content.
"I asked her for the CFS and she wasn't surprised, we took care of some business before she got naked, I liked what I saw, I felt up those tits and they were good … " said the review on April 27, 2018, of a Korean masseuse identified as "Coco" by a client identified as "call085." That review cites a $90 payment to the massage parlor and a "tip" of $100 to Coco.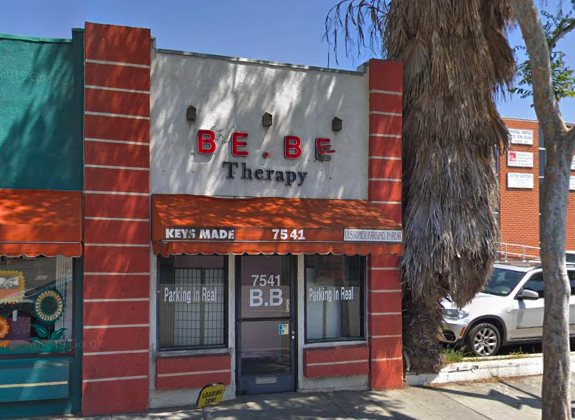 Another client who visited the Momo Therapy massage parlor at 7551½ Santa Monica Blvd., posted a review on March 20 of his experience there with a well-recommended masseuse named "Kamilla," a Latin woman.
"I called and pretended I had been there before twice with Gina (thanks again fellow reviewers ). She told me she had two Asian girls but there was a Latina girl 'like Gina' and her name was Kamilla. I made an appointment and drove over.
"They did the little parade to the room, which I loved. Two sexy Asian girls that couldn't have been 30 with long hair and high heels. Kamilla was a pretty Latina girl with a big, gorgeous ass. Her face is pretty and her proportions are nice, if a tad thick. She's athletic thick, though, not fat.
"Anyway, she comes in in her little pink dress and asked what I wanted. I told her skip the massage, I want FS (full service). I only had 200 when I arrived and gave 70 to the MS (mama-san) for 45 minutes. Kamilla told me it would be 'much more.' I opened my wallet and showed her that 130 was it and she said ok.
"Ignore my 'massage rating' because we didn't do one. She's quick to jump into CBJ. I told her to slow down but she wanted the cover even for the HJ? That was a little bit of a bummer. Fantastic doggy the whole time. Her butt is like an indestructible love pillow. No amount of hammering was too much. Sexy tan lines and firm muscle really let me go for it. She enjoyed it and we had fun. No kissing and she wasn't into hair pulling because she had extensions ( fair enough )."
WEHOville has visited or called several of the massage parlors identified on RubMaps, but the managers have refused to discuss their business and asked us to leave. It thus is unclear whether local masseuses actually are forced to live in the massage parlors or subjected to other onerous conditions like those described by The New York Times.
In West Hollywood, described by gay City Councilmember (and former Mayor) John Duran as a "sex-based city," it isn't unusual to find sexual massages marketed online to gay men by other gay men who work for themselves. However, only one local massage parlor, Prince Men's Spa at 7542 Santa Monica Blvd., identifies itself as a gay massage parlor. (Two popular ones, Circus Maximus and Koyota Spa, were closed by vice officers in 1985). So, given that 40% of the city's population is composed of gay men, it may seem unusual that there are so many actual physical massage parlors that cater to heterosexual men and appear to be largely staffed by Asian women. There is some suggestion on the RubMaps reviews that customers from other locations see West Hollywood as a destination place for massages from Asian women.
Responding to the closing of one massage parlor, a review posted on Jan. 15 said: "The coos in WeHo know the score! It's the land of freedom to f-ck as an adult!" Another reviewer agreed, saying "hell yeah. There's still several other spots in WeHo that I'm going to check out this year."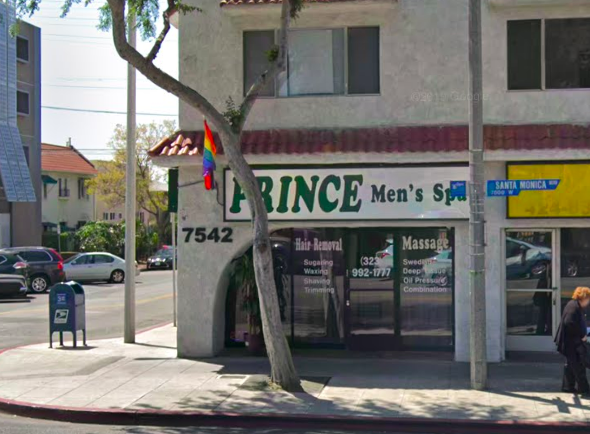 The local massage business did get some attention last year with the arrest of Lt. Dave Smith of the West Hollywood Sheriff's Station.
The District Attorney's Office reported that Smith "said he would conduct lawful inspections at massage parlors in West Hollywood. However, Smith is accused of paying for sex at two of the locations between 2016 and 2017. He also allegedly received gifts from a massage parlor employee.
"In return, Smith is accused of checking to see whether law enforcement planned on raiding the employee's location. On one occasion, Smith allegedly told the employee there may be law enforcement officers near the business and advised her she might want to close for the evening, according to the complaint.
"If convicted as charged, Smith faces a possible maximum sentence of three years in state prison or jail."
The massage parlors cited in the indictment — Pine Therapy Massage at 8424 Santa Monica Blvd. and H20 Massage at 1011 N. Fairfax Ave. – were staffed by Korean women and have closed. Smith was charged on one felony count of conspiracy to obstruct justice and one misdemeanor count of obstruction of justice. He is scheduled to appear at the Folz Criminal Justice Center in downtown Los Angeles on Tuesday for a hearing.
Smith's indictment brings to light investigations in the past of allegations that some employees of West Hollywood's massage businesses are undocumented workers who are not paid or treated according to government standards and are afraid to complain for fear they will be extradited.
The complaint against Smith says he was aware that the Sheriff's Department's Vice/Human Trafficking Bureaus had conducted a surveillance of local massage businesses in 2012 as well as other investigations. Young Kim, who apparently managed the Pine Therapy Massage parlor, is said in the complaint to have accepted payment from Detective Gary Furuyama of the Vice / Human Trafficking Bureaus in August 2012 at which point Furuyama was offered a sexual encounter, providing evidence that prostitution was taking place.
The District Attorney's complaint says that Smith received "gifts and services" from Young Kim during 2016 and 2017 and paid for sex there and at H20 Massage in those years. Smith has denied those allegations.
Lt. Scott Aiken of the L.A. Sheriff's Department's Human Trafficking Bureau said that in his experience most massage parlors located in strip malls or similar less than prominent locations are illicit businesses.
Aiken said he is aware of RubMaps. If a massage parlor has a lot of reviews on RubMaps and is offering condoms to its customers, the bureau may send an undercover officer there.
However, Aiken said that local massage parlors are not a primary focus of the Human Trafficking Bureau, which has collaborated on major investigations with other agencies as a part of the L.A. Regional Human Trafficking Task Force. One of its most recent investigations resulted in the arrests over three days in January of 339 people, including 156 men on suspicion of solicitation, and the rescue of 50 victims of human trafficking, including 14 minors.
Aiken also stressed that his bureau works hard to ensure the safety of undocumented sex workers. " We don't care about their immigration status," he said, noting that sometimes the owner of a massage parlor may be holding a woman's passport to keep her from leaving or speaking out. "We don't do it punitively."
"We don't focus on the girls, when we do that," he said of raids on such places. "We want to focus on the landlords and the managers themselves."
Los Angeles County is moving forward very slowly with an ordinance proposed in 2017 by Supervisors Janice Hahn and Hilda Solis that would require annual health and safety inspections of massage parlors in an effort to stop their use for illicit sex. That ordinance got an initial approval by the Board of Supervisors in 2017, but at its February 2019 meeting the board voted to continue a vote for final approval of the item to its March 26 meeting. That ordinance would apply to all of the unincorporated area of Los Angeles County overseen by the Public Health Department. Currently the health department is under contract to conduct health inspections of massage parlors in five cities, including West Hollywood.
Aiken said approval of that ordinance would allow officials to immediately shut down a massage parlor that was violating it. William Moulder, the acting captain of the West Hollywood Sheriff's Station, said his staff this year has received only one complaint about a massage parlor in West Hollywood, which was referred to the Human Trafficking Bureau.