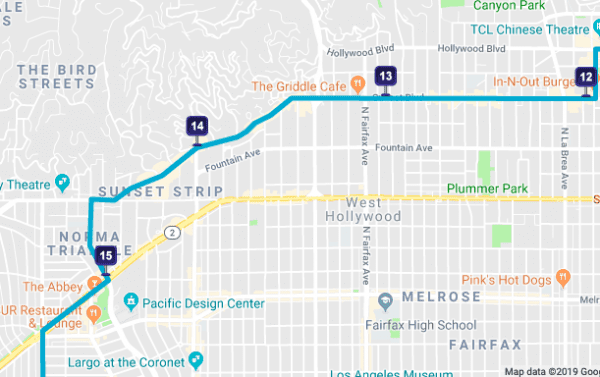 If you aren't going to be running on Sunday you might consider walking.  That's because the annual L.A. Marathon is going to result in the closing of lots of streets to traffic from downtown Los Angeles all the way to Santa Monica.
The  26.2-mile race will begin at 6:30 a.m. at Dodger Stadium in Elysian Park and is expected to continue into the early afternoon.
The runners will enter West Hollywood on Sunset Boulevard at La Brea Avenue and head west along Sunset until they arrive at San Vicente Boulevard.  At that point, they will head south along San Vicente until arriving at Santa Monica Boulevard. From there they will head west and then turn left onto Doheny Drive.  At Burton Way, the runners will turn right to head west into Beverly Hills.
Some streets in West Hollywood will be closed from 4 a.m.to 2 p.m.
— Sunset Boulevard between Havenhurst and Doheny Drive
— San Vicente Boulevard between Sunset Boulevard and Melrose Avenue
— Santa Monica Boulevard between La Cienega Boulevard and Doheny Drive
— Doheny Drive between Santa Monica and Beverly boulevards
In West Hollywood there will be no parking allowed along the marathon route (No parking signs will be posted prior to the event.)
If you are visiting West Hollywood to watch the marathon, you can find a directory of municipal lots and parking structures online.  You can find a complete map of the marathon route and other information on the LA Marathon website.