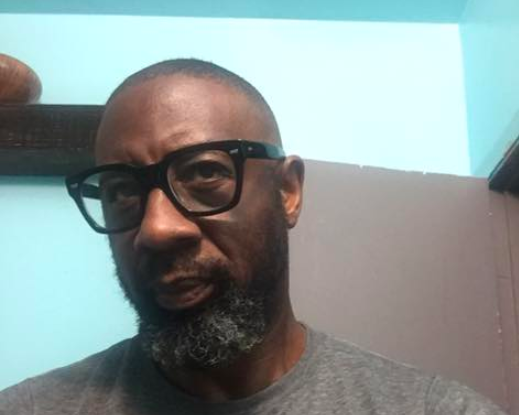 Timothy Dean, the African-American man found dead on Jan. 7 in Ed Buck's apartment on Laurel Avenue, died of a methamphetamine overdose according to the L.A. County Sheriff's Department. That was also the reason for the death of Gemmel Moore, the 26-year-old African-American sex worker, who was found dead in Buck's apartment on July 27, 2017.

The death of Dean, who would have turned 56 today, sparked a demand this year for the Sheriff's Department to open a second investigation into the circumstances of Gemmel Moore's death. The Coroner's Office originally had ruled Moore's death an accident due to a drug overdose.
However, complaints from Moore's mother and friends as well as requests from West Hollywood City Councilmember Lindsey Horvath and Los Angeles City Councilmember Mike Bonin prompted the Sheriff's Department to launch an investigation in August 2017 into allegations that Buck paid young black men to use methamphetamine in his apartment. Buck's attorney, Seymour Amster, has denied that allegation. In July 2018, the L.A. County District Attorney's office ruled that the Sheriff's Department's investigation did not reveal sufficient evidence to charge Buck.
That decision outraged Moore's mother, LaTisha Nixon, and family friends and supporters who pointed to evidence that included a diary in which Moore claimed Buck paid him to inject the drug and to drug paraphernalia found in Buck's apartment by the Coroner's Office. Shortly after Moore's death, WEHOville published an article showing a screenshot of a profile that Buck had posted on an online sex site seeking other young black men.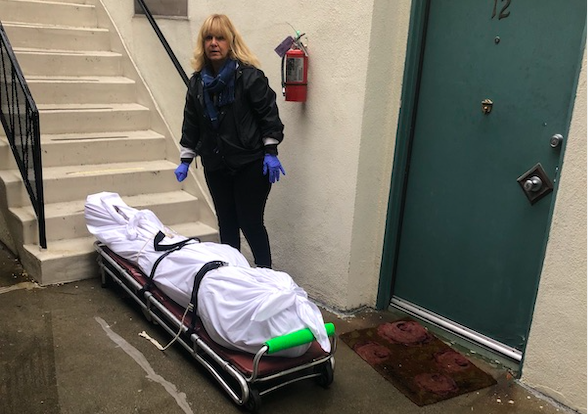 The anger over the two deaths has become an issue for Democratic Party politicians on both the local and state level because Buck, a gay white man in his 60s, is a longtime activist in LGBT political circles and a noted political donor. He also once ran for a seat on the West Hollywood City Council. Buck was a major backer of the ban on fur sales enacted by the City Council at the behest of Councilmember John D'Amico, whose campaign for office Buck supported. Black activists have demanded that politicians who have received donations from Buck effectively refund the money by donating it to campaigns supporting the investigation of Buck.
District Attorney Jackie Lacey has come under pressure for her office's earlier decision not to prosecute Buck. Last month activists delivered 30,000 petitions to her office demanding that Buck be prosecuted. Lacey issued a statement recently saying she has "asked the Los Angeles County Sheriff's Department to continue to thoroughly investigate the deaths of both men.
"I also am calling on the public to come forward with any information that may aid in the investigation and shed light on the circumstances of these tragic deaths.
"When any allegation is considered for possible criminal prosecution, the issue is whether there is clear evidence that a crime has occurred and whether that is sufficient to convince a jury of 12 people of a defendant's guilt. Prosecutors cannot ethically file charges without such facts in hand.
"When there is no independent witness nor other corroborating evidence that another person was responsible for a death, prosecutors have few options. Still, I can understand the desire to want to hold someone responsible.
"I am not just an attorney, but a mother and a native Angeleno who has witnessed firsthand the economic and personal struggles that so many in our community face. I cannot imagine losing one of my children, particularly to something as destructive as drugs. Yet I am the Los Angeles County district attorney, elected by the people to bring criminals to justice and uphold the law in a fair and ethical manner."
Buck, who continues to live in the Laurel Avenue apartment where the two men died, has remained silent about the deaths. However, his attorney, Seymour Amster, has said Buck is innocent and in fact was known for helping Moore and for his support of Dean. Amster said Dean arrived at Buck's apartment late on the night of Jan. 7, apparently intoxicated. Amster has blamed the West Hollywood City Council for not addressing the use of methamphetamine, a highly dangerous drug that is commonly used in the gay community.
Dean's friends have denied that he has used illegal drugs and called him out for his work in fashion at Saks Fifth Avenue in Beverly Hills and his participation in the National Gay Basketball Association. He was baptized last year as a member of OneLA, a religious group based at the Potters House Church on La Brea Avenue.
Dean also was known in porn circles by the name of "Hole Hunter." The Internet Adult Film Database lists Hole Hunter as a performer in 18 adult films, including a series called "Blacks on Boys."