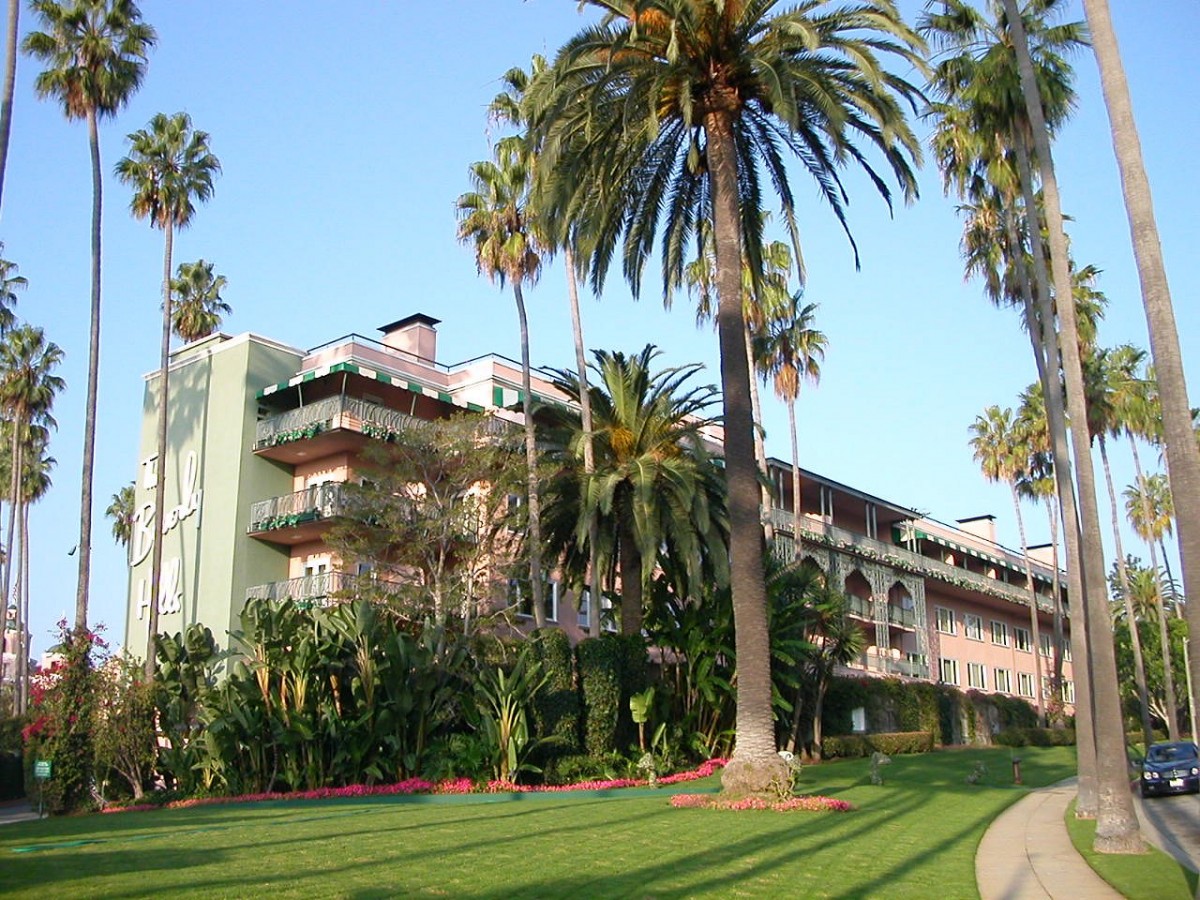 It may be too late for Shane's Inspiration, which has already scheduled for March 29 its annual event to support social inclusion for children with disabilities.  And the Iranian Jewish Women's Organization's celebration of International Women's Month is set for March 31.
But then again, it won't be until next Wednesday, April 3, when the man who controls the trust that owns the Beverly Hills Hotel, where those events are scheduled, will put into effect some of the grimmest elements of Sharia law. 
That man is Sultan Hassanal Bolkiah, the absolute ruler of the nation of Brunei, which next week will become the first southeast Asian country to impose the death penalty on those engaging in same-sex intercourse. Gay men and women can be executed by stoning or being whipped to death.  
Bolkiah's decision to implement that aspect of Sharia law was reported today by the U.K.'s Independent, which notes that homosexuality already is illegal in Brunei and those who are gay can be jailed. His implementation in 2014 of other aspects of Sharia law and his threat to include homosexual behavior prompted a major boycott by celebrities and non-profit organizations who often staged fund-raising galas there.
"Sultan Hassanal Bolkiah, who rules Brunei by absolute monarchy, first introduced measures under the Sharia Penal Code in 2014, imposing fines or jail terms for offences such as pregnancy out of wedlock or failing to pray on Fridays," the Independent notes.
"However, laws targeting LGBT+ people were shelved following international protests, including a boycott of the sultan's exclusive Beverly Hills Hotel in California."
The Beverly Hills Hotel and the Hotel Bel-Air are part of a group of high end hotels in the Dorchester Collection, which is owned by the Brunei Investment Agency.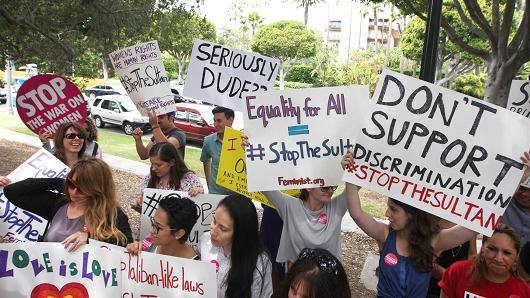 The Sultan's earlier proposal to include sex-outside-of-marriage and homosexual behavior in the Sharia law he was implementing prompted celebrities such as Jay Leno and his wife, Mavis, of the Feminist Majority Foundation, to participate in a large protest outside the hotel in May 2015. James Duke Mason, a West Hollywood resident, worked to get WeHo residents to participate. Celebrities such as Ellen DeGeneres and Sharon Osbourne announced that they would not patronize the Beverly Hills Hotel. Richard Branson announced that his Virgin Airlines employees would not patronize Dorchester Group properties.  The Beverly Hills City Council passed a resolution asking the Sultan to sell the Beverly Hills hotel.
The Beverly Hills Hotel issued a statement saying that its policies and practices are not in any way governed by the laws of Brunei and stressing its commitment to diversity and equality. Its manager argued that the boycott could cause hotel workers to lose their jobs.
The boycott didn't last long, with gossip websites and magazines soon chronicling the celebrities who again were hanging out at the hotel and its Polo Lounge.