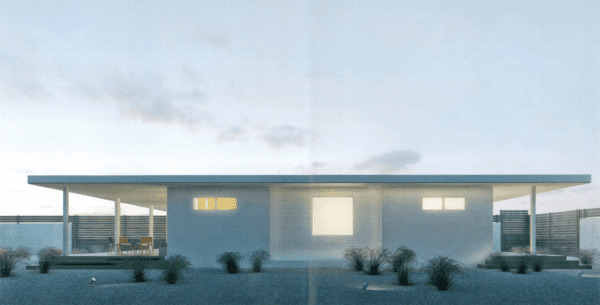 Neighbors of the lot on the southwest corner of Holloway Drive and La Cienega Boulevard have long complained about the dilapidated building on it.  And then there are those two massive  billboards currently promoting MedMen, the cannabis retailer.
But neighbors, and those stuck in traffic during rush hour at that congested intersection, have noticed that things are changing.  So what is happening behind that green fabric fence that now borders the lot shields from public view the demolition of the building that was on it?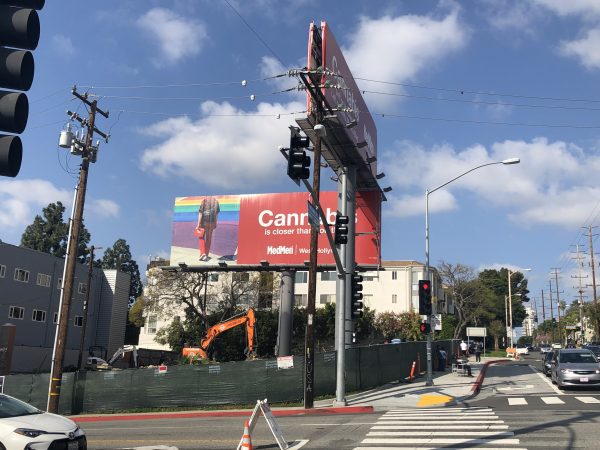 What's underway is the construction of two, single-story commercial buildings designed for use as a showroom and office according to Adrian Gallo, associate planner with the city's Community Development Department. "The existing buildings are being demolished as they have been declared a public nuisance by the Building & Safety Division," Gallo explained in an email. "The buildings are structurally unsound , a fire hazard and a risk to public safety. The structures at the property necessitated being abated by demolition and removal."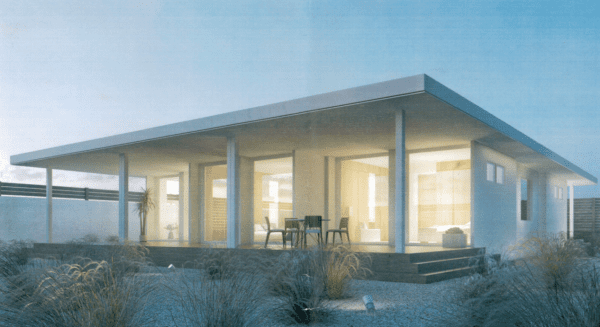 City documents show that Danny Moizel, identified as senior vice president of real estate at BCBG Maxazria Group, who is based in Vernon, is the contact for the project (the lot used to feature a billboard promoting Maxazria.)  But Moizel also is founder and CEO of Utopia Development Inc., a firm whose projects have included locations for high-end retailers such as Halston, Michael Stars and BCBG and salons such as Bellami.
It is not clear what will be housed in the buildings at 8500 Holloway Drive.  Moizel has not responded to several inquiries from WEHOville.