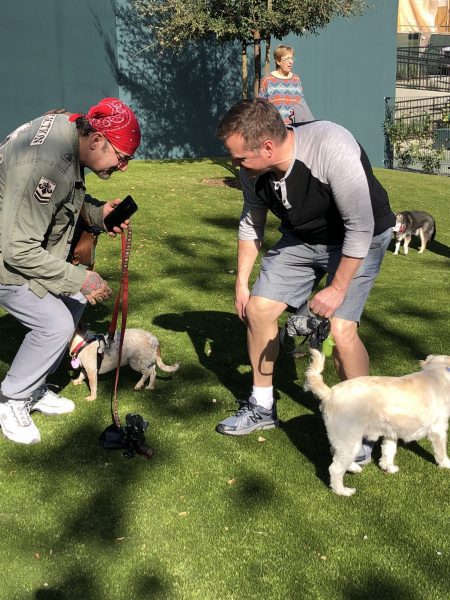 The City of West Hollywood has announced it will be "going to the dogs" on Saturday from 9 a.m. to 3 p.m. as it co-sponsors and hosts PAWS/LA's Pawsapalooza event at West Hollywood Park.
The event will include dozens of exhibitors featuring pet‐friendly products and services. A selection of food trucks will serve up a variety of food choices, drinks and snacks. Other activities include a canine costume contest and raffle. Prizes will be awarded to the dogs with the best Easter‐themed costumes. The contest will take place at noon, so, the city says, "come on down with your favorite dog dressed to the 'k'nines!!"
The park is located at 647 N. San Vicente Blvd. Admission is free and open to the public; canine companions must attend on a leash. More information is available online or by www.pawsla.org calling John Meeks at (213) 741-1950, ext. 116.
West Hollywood has two dog parks at West Hollywood Park. A small dog park and large dog park are located on each side of the park's basketball courts and each area features expanses of open space with shade trees, small mounds and turf terraces, and water stations. In addition, the city operates the William S. Hart Park and Off-Leash Dog Park located at 8341 De Longpre Ave.
The City of West Hollywood has a history of supporting measures that promote the protection of animal rights. In April 2003, the city became the first municipality in the nation to prohibit cat declawing. In February 2010, the city passed an ordinance to address the inhumane conditions endured by "puppy mill" animals by prohibiting the sale of dogs and cats in companion animal stores. In September 2013, the city's fur ordinance went into effect, which prohibits retail establishments from selling, trading, distributing, importing, or exporting any fur product.