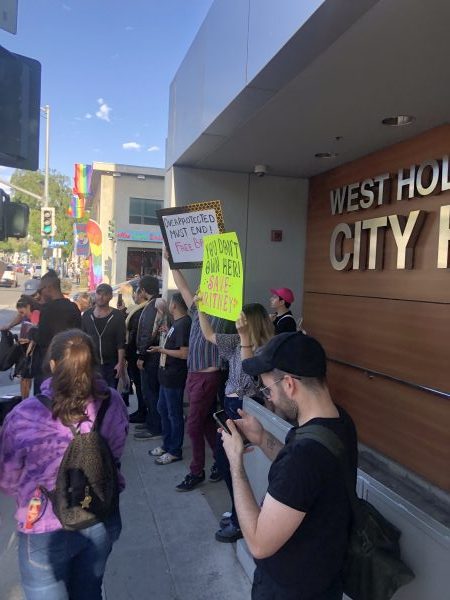 The more common West Hollywood demonstrations in recent months have been in front of the Laurel Avenue home of Ed Buck, the white gay political donor in whose home two black men have died of meth overdoses.  So it came as a surprise to some residents to see fans of Britney Spears clustered on the sidewalk outside West Hollywood City Hall holding signs and shouting chants of "Free Britney."
The pop stars fans apparently were protesting a rumor that she was being held against her will in a treatment facility at the advice of her manager, Larry Rudolph. However, Billboard reported earlier this month that Spears checked herself into a 30-day rehab program and that she also was struggling with her father's health problems.  In an Instagram post in January she revealed that her father had almost died and that she was putting on hold an excursion to Las Vegas in February.  People magazine reported that Spears was given a one-day release from the facility on Easter Sunday to be with her family.
It's not clear why the protest took place outside West Hollywood City Hall. The protestors did, however, attract a lot of social media coverage. They carried signs that said "Truth Will Set Her Free" and "Free Britney." The protest was live-streamed on YouTube.